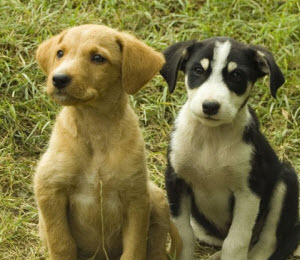 Lower foot falls, lower conversions, and lower margins are haunting many retailers from the biggest box to the tiniest boutique.
When I ask retailers what their greatest challenge is they often respond like this, "Keeping customers interested and motivated to shop at our store when they can often order the same items online for a lower price."
In case there are a few of you who haven't figured it out yet...
You can't beat online retailers on price.
There's always someone cheaper. It wasn't that long everyone was complaining about how unfair WalMart priced item…
Then why are so many brick and mortar stores so focused on online retailers?
Because brick and mortar retailers aren't properly leveraging their true advantages.
Most have forgotten they need to build loyalty to your brand, your crew, your location. Wanamaker's knew it in Philadelphia, Neiman Marcus knew it Dallas, and the Container Store knows it throughout the US. The only way to compete is to control everything within your own four walls.
To ignore that reality is foolish.
Once a shopper enters your store, they're in the perfect setting to enjoy everything that sets you apart from competitors - both online and off. Your salespeople must be the differentiators between button clicks on an app and a true shopping experience. With the right tools and techniques, they can create an exceptional experience and build a loyal base of fans along the way.
Your first step of developing a customer loyalty program is with your sales staff.
You want customers to be loyal to your well-trained employees who act as trusted advisors to make each of them feel special and valued when shopping in your store.
A Ticking Clock

Every browser who walks through your door brings their own motivations and schedule with them. The minute the door closes behind them, your time to create an exceptional customer service experience is running down. The amount of time on that clock differs from one customer to the next, but it's always winding down.
Engage and Connect

A person wandering around your store could be thinking about anything. At best, they're trying to find a product they definitely want to buy. At worst, they're frustrated they can't find it, and are considering looking on their smartphone to see if they can get it shipped directly to their house. By engaging, building rapport, and creating an atmosphere of trust, your salesperson can keep the customer focused on the current shopping experience.
Theory vs. Action
It's easy for me to tell you that there's a ticking clock and you need to engage your shoppers, but that doesn't really give you actionable information.
I mean there's a big difference between knowing what you need to be doing and how you need to go about doing it. That's why so many customer service programs fall flat - value every guest, be there for them, go beyond - what exactly does any of that look like to a 24-year old young man?
Who knows...
Here are four tips that can help ensure that your customers have a great experience from the minute they enter your store and that can help your build their loyalty so they keep coming back for more.
The Greeting. Your salespeople should be greeting people within 15 seconds of the person entering your store. They don't need to follow the customer around like a lost puppy or worse like a stalker, but they do need to say Good Morning and engage them just a bit before ever trying to pitch a product. This lets the customer know who to talk to if they have questions, makes them feel welcome and appreciated, and encourages them to ask questions. Miss this and loyalty is impossible to build.
People Reading. Customers give a wealth of information, even when they're not talking. The goal is to get them talking, but there are always cues to help begin the conversation. What they're wearing provides insights. A luxury timepiece or designer handbag tells your salesperson about the customer's preferences and purchase habits. Knowing how to recognize and understand these cues will give your salesperson a way to connect with the customer. If you sell to high-end women and want to build trust, your crew must know the difference between a Michael Kors bag, a Henri Bendel bag, and a Ferragamo bag upon sight.
Helpful, not Pushy. Your shopper already feels that they want to buy something. There's a reason they call it retail therapy - they don't need a pushy canned pitch from your salesperson. They do need information that's useful to justify a purchase to their inner critical parent. Using what they learn from the shopper, the salesperson needs to be able to create the value to the customer over the price. When they do it in an authentic way, it will seal the deal without your salesperson ever having to resort to outdated and unwanted closing techniques.
Show Appreciation. A simple thank you for your business can go farther than all the marketing dollars you could spend on wasted advertising. Most buyers of luxury items share some type of contact information, whether it's email or a phone number. A few days after the purchase, drop them a line to let them know you appreciate their business. This note or call should have nothing to do with coming clearance sales (it's really all about future sales). Leave the marketing to the marketers. Thank the customer, let them know they're appreciated, and make sure they know you're available for any questions or follow up. They will remember you for it.
See also, Clerking Low Hanging Fruit Is Not Selling
Unlike Luxury, Loyalty is Not a One-Off Product
Customer loyalty is a relationship that is built and maintained over time.
When leveraged properly, your store provides a venue for building loyalty on a foundation of value, service, and experience. When compared to those things, price alone becomes a distant consideration.
Use your store and your salespeople to the greatest advantage, and you'll build a loyal following that online retailers can't hope to match.