"My Only Regret Is That We Didn't Do It Sooner."
KURT RACHDORF
LEGO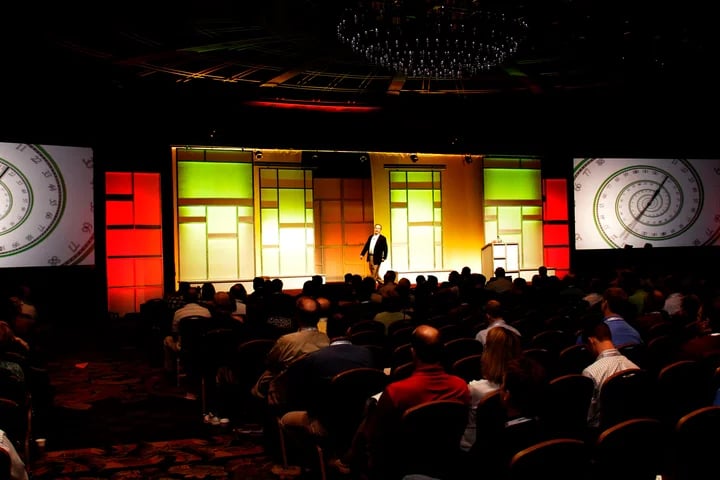 Close more sales in your stores with an on-site training from The Retail Doctor himself.
Trying to grow conversions of lookers to buyers in your stores?
Tired of watching shoppers walk out your front doors with nothing in their hands?
Wondering how to increase retail sales to compete with the online bandits?
You've come to the right place!
And no, the answer isn't some old-fashioned idea of ABC: Always Be Closing. Phibbs shows how sales are most often lost much earlier in the interaction because the customer for your luxury brand, service or product simply doesn't trust you. It's the system he perfected to get the highest increase in sales from the number one mall in America and one he's used hundreds of times to lift retail sales and conversions.
Wouldn't you like your associates to be trained by someone who has mastered moving retail from a transaction to a relationship? Of course you would...
There's no better way to train your retail staff than our customized on-site sales training workshops. We specialize in creating custom-tailored learning experiences that use small group exercises, role-plays, and other interactive segments to drive observable and measurable changes in sales behavior.




No amount of closing tricks, gimmicks, or techniques are going to be shared by Bob. In fact, this retail sales training with the Retail Doctor himself will teach you quite the opposite and with good reason.
Those old techniques just don't work...
Learn what really matters. Humans meeting other human beings.
Once your staff can model that and engage strangers to become trusted advisors, you can really sell your merchandise or services.
Hire Bob as a Sales Trainer, then continue to sales greatness by incorporating his interactive online training SalesRX for your team.
On-Site In Person Retail Sales Training
Customer service doesn't complete the transaction - selling your merchandise does. But what does it take to train veteran employees as well as newbies? The secret is a three-step process:
How to engage the stranger

How to discover the shopper

How to make a customer
Product information only goes so far. If your employees can't build enough rapport with the shopper, they'll never be able to spout all the product features and benefits. Bob teaches the soft skills that help an associate open their heart to a stranger.
A Shift In Paradigm
"With Bob's five steps to selling, there has been a shift in paradigm. If I hadn't been there to witness it myself, I wouldn't believe it."
Anissa Burell-Butler
Tru Vue
His sessions are fun and memorable
"Bob's style makes the sessions fun and memorable, his message is actionable, with a to-do list for the attendees that grows their business."
Ron Spies
Hunter Douglas Window Fashions
Just what we needed
"We brought all of the store managers together for a retail sales training session with Bob. His passion around connecting with an open heart – not just explaining the features and benefits of the products, were just what we needed. "
Ralph Simons
Tane
Made the complex simple
"I first saw Bob at an industry event and realized that he was exactly what my clients needed to get to the next level in retail selling. His presentation completely changed how estheticians think about selling skincare - he made the complex very simple."
Tom Murphy
TRUST Beauty
Everyone saw their their role in the sales process
"Bob led a half-day sales training seminar for our entire company. He had the unenviable challenge of trying to connect with not only our sales team (retail and inside/outside commercial teams) but also our accounting staff, warehouse crews and others not ordinarily associated with selling."
Trey House
Architectural Ceramics
Each client has different needs so click the button below to talk with Bob about how you can transform any team into sales professionals with in person sales training delivered onsite.
Get the Retail Doctor's prescription for success.