Meet Bob Phibbs
The World's Leading Expert on Brick-and-Mortar Retailers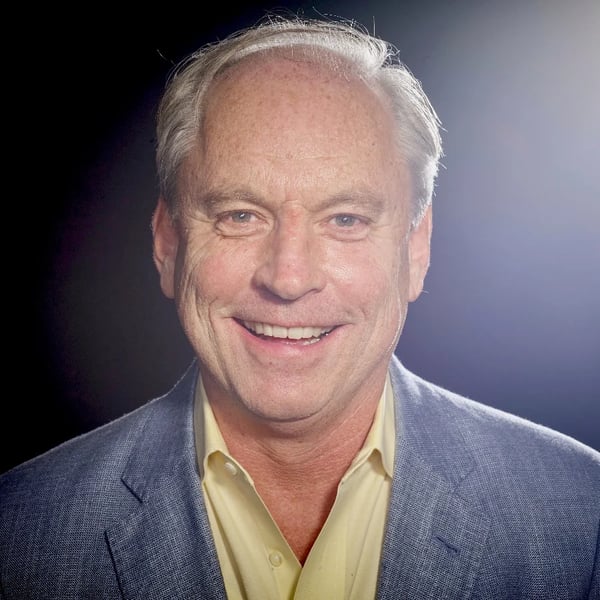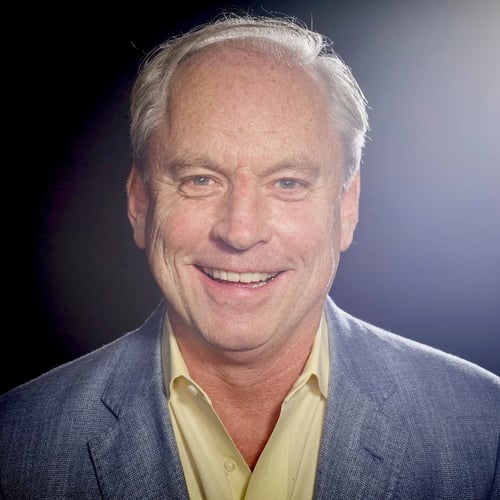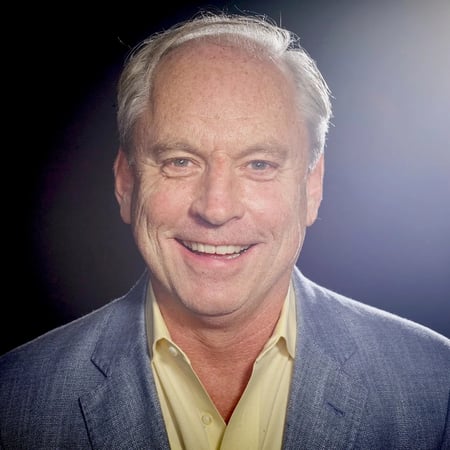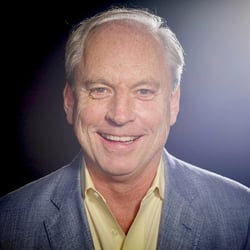 Meet Bob Phibbs, The World's Leading Expert on Brick-and-Mortar Retailers
Who is the champion of retailers? Before 1994, there wasn't a champion because retail was already starting to lose ground to online competitors.
That's when Bob Phibbs stepped into the fight to give brick-and-mortar retailers a fighting chance. The Retail Doctor launched in 1994 and for the past 25+ years, you've seen his work.
Bob Phibbs is an internationally recognized business strategist, customer service expert, sales coach, marketing mentor, author of three books, and motivational business speaker.
Sure, that's impressive, but what makes Bob Phibbs the world's leading expert on brick-and-mortar retailers? His client list. Bernina, Brother, Caesars Palace, Hunter Douglas, Lego, Omega, Hearts on Fire, Husqvarna, Vera Bradley, Yamaha - those are just a handful of the thousands of big and small brands who trust Bob Phibbs' King Midas touch.
Bob Phibbs was named one of the top retail influencers of 2018, a recognition he is humbled and grateful to receive. He is also an American Express merchant advisor, IBM retail futurist, and RetailWire BrainTrust partner. His website and blog have been named Best On The Planet For Retail in both 2017 and 2018 by Feedbuzz and was listed on over twenty retail influencer lists in 2018, often as #1.
Yes, success doesn't come without more than a few bright lights. Bob has made appearances on ABC, Fox, MSNBC, and PBS, among other networks. Bob and his work have also been featured in articles by Entrepreneur, The New York Times, and the Wall Street Journal. He also has provided business makeovers to The Los Angeles Times. He is a Top Voice on LinkedIn.
Bob knows what it takes to rock in retail because he's spent 30 years in the trenches of retail ups and downs. He's been a corporate officer, franchisor, and entrepreneur who fought his way to the top.
Bob's direct influence generated the highest increase in sales from South Coast Plaza, the highest grossing mall in the USA. He is a member of the National Speaker's Association and Author's Guild.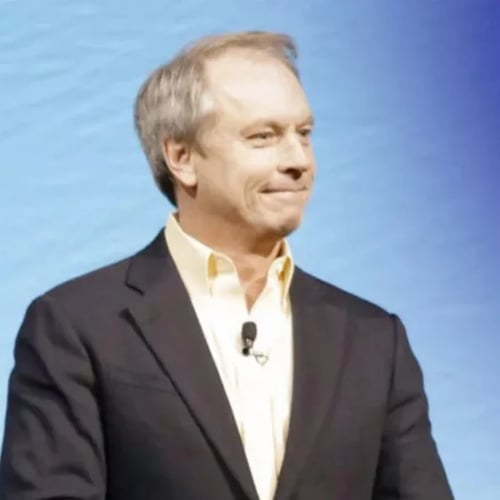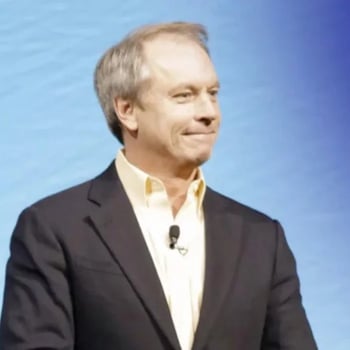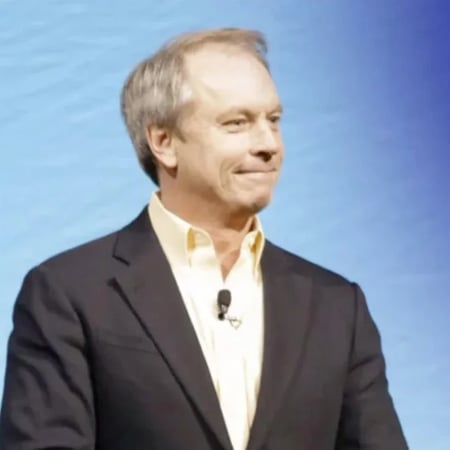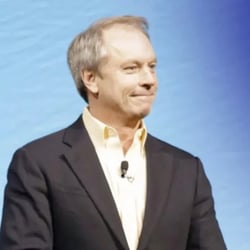 EXPERT RETAIL CONSULTANT
Here's a rundown of Bob's expertise and the results he generates for clients:
30 years experience creating and implementing exceptional retail shopping experiences

Proven sales increase from 20-50% within months

Exceptionally strong record of creating winning teams

Launched new brands

A seasoned, skilled leader of executive, product development, and traditional marketing teams

Online virtual sales trainer for thousands of brick and mortar stores

A leading expert in franchise development, franchisee support, and new business development

Known for accelerating success in visual merchandising, sales strategies, and business makeovers
See why over 50 top retailers and influencers recommend Bob Phibbs the Retail Doctor on LinkedIn.
Bringing Bob in was a fantastic choice. He pushed our customers to think outside of their comfort zone and has a direct and very effective message. Everyone left with new, real things to apply to their businesses. It was motivational, engaging and we are having Bob back for more!

Kristi Tacony Humes
CEO
Bob was exactly what I was looking for as our keynote speaker! His professional and dynamic presentation kept our core audience engaged and interested and set a tone for the rest of our conference. As an industry "outsider" he was able to immediately build a rapport and connection with our audience.

Dan Kinton
VP of Sales and Marketing
I book professional speakers for a living and Bob recently performed splendidly at a major client's event. He kept the audience energized with fun original exercises, humor, industry-tailored insights, well-designed slides. His retail expertise came across naturally.

Mike Taubleb
Speaker Bureau Owner
Have no fear: the Retail Doctor is IN for big-time business.
Bob's mission is to provide training and inspiration for retail brands starving for success so they can beat online competitors and take back their marketplace.
No more price wars, only profits.
Bob Phibbs is the Retail Doctor, the one brands trust to revitalize their retail presence with all the secrets and techniques you'd expect from a world-class expert. Bob matches New York moxie with L.A. innovation into unforgettable, funny, and right-between-the-eyes presentations. Bob has been a featured speaker around the world, including Bahrain, Belgium, Ireland, Portugal, New Zealand, Norway, and the UK.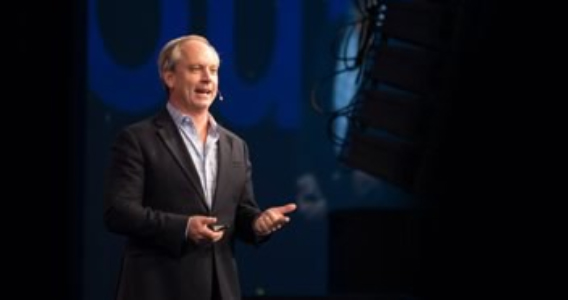 Put 30+ years of retail success to work for your brand.
"If I hadn't been there to witness it myself, I wouldn't believe it."
Anissa Burell-Butler, Tru Vue

Retailers have more than just a fighting chance of increasing sales, winning back market share, and beating online competitors.
One of Bob's most publicized successes was with an independent coffee house. Sales slipped for years after Starbucks opened ten blocks away from this coffee house. When a second Starbucks opened just seventy-five feet from the store, Bob Phibbs was called in to work his magic. He helped overhaul the entire operation. Sales rose 50 percent over that record year and an additional 40 percent the following year. Please, hold your applause until the very end.
From that success, Bob drank up the next big trend helping the startup It's A Grind Coffee, first as COO and then as CMO. They grew to over 135 franchised locations nationwide, created a truckload of buzz as the featured coffeehouse on ShowTime's Weeds. Bob's influence helped make It's a Grind Coffee the second-fastest growing company in Los Angeles County two years in a row. He was also a partner in growing the Hunter Douglas elite Gallery dealers program across the U.S.
Now, you can see why brands trust Bob Phibbs to give more than just a makeover to their retail presence. If you're looking for a shy, unassuming, pushover type of specialist, you're prepared to lose because that isn't Bob.
Retail isn't easy but as long as you focus on the customer and not today's shiny objects, you can win.If you want a no-punches-pulled, unquestionably clear voice that knows retail better than anyone else, you need Bob Phibbs. He's not shy because champions aren't afraid of their competition.
You've now met the Retail Doctor.
IIn addition to his virtual events and online training to help retailers succeed during Covid, he can also partner with your brand to get your message to retailers through his Influencer program leveraging his nearly half-a-million followers.
"A Shift In Paradigm"

"With Bob's five steps to selling; there has been a shift in paradigm. If I hadn't been there to witness it myself, I wouldn't believe it."

Anissa Burell-Butler
Tru Vue
"The Sessions Are Fun And Memorable"

"Bob's style makes the sessions fun and memorable, his message is actionable, with a to-do list for the attendees that grows their business."

Ron Spies
Hunter Douglas Window Fashions
Get the Retail Doctor's prescription for success.
Click the button below to start the dialogue how Bob Phibbs can bring excitement, education and fun to your event.