"Bob had immediate suggestions for improvement for my 12 stores that were easy to implement and cost effective."
DEANNA RENDA | NAPLES SOAP COMPANY
EXPERT RETAIL CONSULTANT
Discover your path to retail greatness!
For over 30 years now, Bob Phibbs, the Retail Doctor, has been helping retail companies all over the world discover their edge and dominate their markets.
With a proven track-record, Bob's retail consulting approach will help your company with
tips to increase sales
, foster customer loyalty, train effective teams, create
dynamic merchandising plans
, and create powerful marketing strategies.
Having done business makeovers for the Los Angeles Times, grown a startup coffee franchise to 130 units, and from his close work with brands looking to differentiate their service and offerings, you can feel rest assured the advice you get is actionable and on target to improve your sales.
Are you a pureplay retailer looking to open your first popup shop or a seasoned veteran? Don't settle for mediocre retail performance. You can hire Bob for an hour of consulting work to a full-blown business makeover of your store and operations.
Bob will teach you the secrets of unrivaled retail success. Your re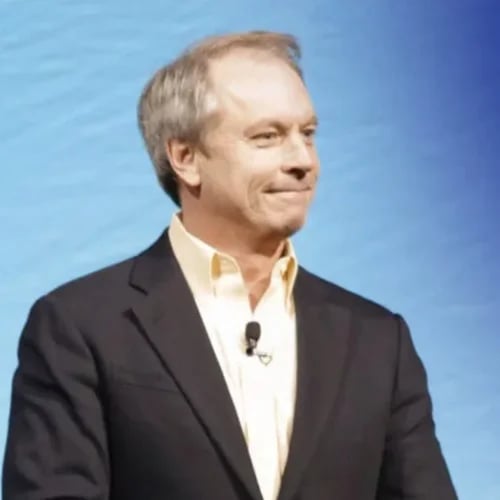 Bob Phibbs is a 30+ year retail master with a proven track record to help you lift sales, turn your retail staff into real salespeople, and get more out of your store traffic with innovative retail strategies and tactics. Call now to get your questions answered.
An Increase In Sales Of Over 20% From This Business Makeover
"With this remodel we've increased sales by 28%. I needed someone to let me know how to do this and Bob gave me the right ideas."
CAROLINE SMALL | MONIQUE'S DRAPERIES
Discover What it Takes to Dominate the Competition
Let the Retail Doctor's retail consulting expertise unleash your company's full potential.
Every brick and mortar business is different. Bob has done business makeovers of hotels, restaurants, jewelry stores, boutiques and a host of stores - even farm equipment.

The products you sell don't matter.

The one thing all his business makeovers have in common is getting the fundamentals of great retail right - from merchandising to store design, from sales practices and customer service to marketing and social media.

Bob's unique retail consulting approach is backed not only by fact-based analysis and innovative methodologies but more importantly — a genuine understanding of the human behavior of both consumers and retailers.

The Retail Doctor's expert retail consulting prowess covers a wide range of business, sales, and marketing topics that are the key channels to retail success.

From retail sales training to business process analysis, discovering the personality types within your retail team, merchandise planning, customer service training, retail management training, effective marketing strategies and even giving your business a complete overhaul, Bob Phibbs' retail consulting prescription is your answer.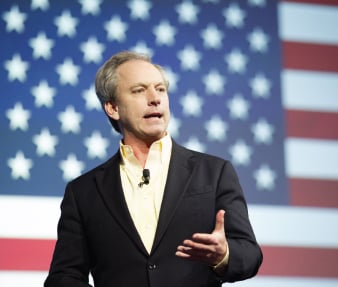 Put 30+ years of retail success to work for your brand.

"Bob is a phenomenal guide, trainer and human being-focused on making you and your company succeed!"
Robert Bonoff, Creative Kidstuff
There is a renewed energy on all levels

"I hired Bob to freshen our thoughts, organization and energy. He did all of that and more; we reorganized, took a hard look at our financials, and our marketing efforts. There is a renewed energy on all levels- our average sale has increased and we have a renewed sense of where we are going. Bob is a phenomenal guide, trainer and human being-focused on making you and your company succeed!"

Robert Bonoff
Creative Kidstuff
I Chose Bob As A Trusted Advisor

"I chose Bob as a trusted advisor that not only is willing to challenge the status quo but also help us navigate the fast changing world of retail. Bob's insights have been a tremendous asset not only to me personally as the leader, but also to our organization as a whole."
In Sixty Minutes You Made It Clear That We Need To Build The Brand

"Our company has been super lucky over the last 20 years, we never really had to manage our business, good things just seemed to happen. With the tough economy, we knew we had to change but really did not know where to start. In sixty minutes you made it clear that we need to build the brand, not widgets. You saved us 100X the cost!"
Bob had immediate suggestions for improvement for my 12 stores that were easy to implement and cost-effective

"Working with The Retail Doctor was an extraordinary experience. He quickly grasped my businesses' needs and concerns. Bob had immediate suggestions for improvement for my 12 stores that were easy to implement and cost-effective. His focus on customer-centric sales experiences has already helped our team learn to connect with our customer on a higher level. Our staff is now earning trust and thus increasing sales. I look forward to ongoing work with Bob as we strive to double our retail footprint. I believe The Retail Doctor has the knowledge and experience to help us achieve that long term goal."

Deanna Renda
Founder, Naples Soap Company
Get the Retail Doctor's prescription for success.
Whether you are looking for a full business makeover similar to what Bob provides for the Los Angeles Times, a day spent in your store remerchandising and retraining your employees or simply a phone consultation, take the first step to growing your sales by clicking the button below.