The Pros & Cons Of Different Kinds Of Retail Sales Training
As I said at the outset, retail sales training encompasses the process used to train your store associates in how to engage a stranger, how to build rapport and trust, how to show a product and demonstrate both its features and its benefits, how to contrast and compare products, how to overcome objections to sell value over price, and how to close each and every sale.
There are, basically, four different types of retail sales training:
In-person retail sales training which can work two ways:

A dedicated on-staff trainer who goes around to stores
An outside trainer who appears at a company gathering of stores or regions

Online retail sales training

Shadow or "buddy system" retail sales training

Self-paced retail sales training
In-person retail sales training has its own opportunities and pitfalls.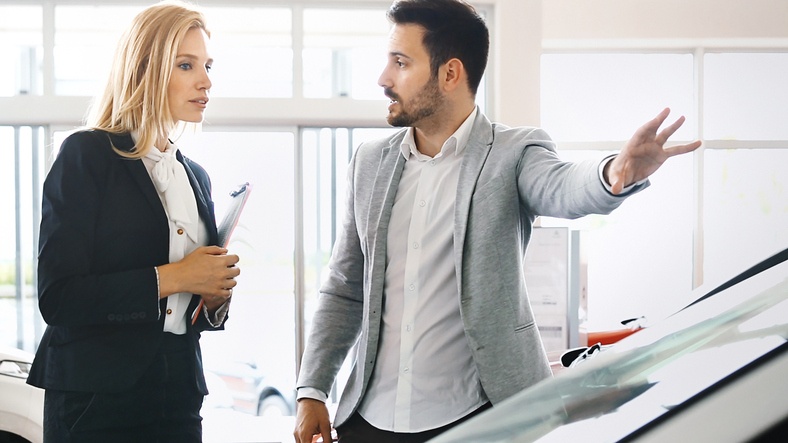 On the plus side you have:
Face-to-face training, which is ultimately where you want your associates to excel—face-to-face conversations.

When someone from the outside, with a background in training and a curiosity about how individuals learn, delivers the training, the associate does not question it because it has third-party credibility; they just believe it better.

Training can be more effective because it can immediately be corrected, explained and rewarded.

A great trainer is easily understood, is engaging, and makes the time pass quickly.
The downside of in-person retail sales training includes:
It can be difficult to pull many people off the floor or to another location without closing the store.
Company trainers may show up to train several employees, but due to unexpected schedule changes those employees have to cover the sales floor.
The training can be a fire hose of information that is hard to remember.
Employees who are used to standing all day find sitting for long periods uncomfortable.
Unless you have a great trainer, the time can go by slowly with little to show for it.
Online retail sales training has its own pros and cons.
On the plus side: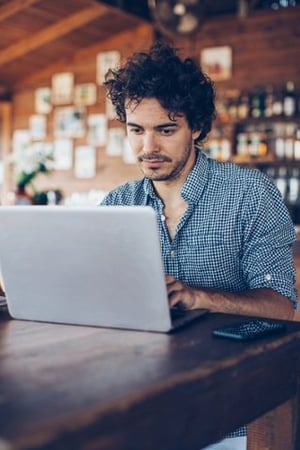 Online retail sales training can be delivered anywhere in the world and at any time, allowing for a flexible training program.
Anyone who has to sell, no matter what their current level of experience, can learn from a wide range of online retail sales training programs powered by intuitive interfaces specially designed for ease of use.
Anyone should be able to start training immediately without a lot of explanation.
You can ask questions and receive answers in real time. With my online retail sales training program closed captioning technology, you can train anyone, at any location, in most any language.
Specialized modules will specifically meet the needs of sales managers so they know how to coach the online sales training and make it stick.
The best online training programs have comprehensive tracking and reporting tools, allowing management to see how their employees are faring at an at-a-glance basis. They can also view who has been certified by completing the training and who has not.
On the downside:

You'll need a laptop, desktop or tablet, earphones, and a place for employees to gather off the sales floor in a comfortable environment.
Often the training provided is dull and does not do a good job of teaching the store associate what he or she needs to know to make a sale.
Retail training delivered by shadowing someone.
This approach has few upsides, as you are trusting another employee to train a newbie. There's really only one plus: money. You aren't spending additional dollars to get employees to travel to a location; you aren't purchasing additional materials or paying overtime for travel or after-hours training.
The downsides to shadow or buddy training are many:
The employee charged with training may be a great salesperson, but they may have no idea how to train.
Without understanding how to train another human being, the trainer's frustration that they are off the floor and helping someone they don't even know can spill over into the training. Most people don't want to train anyone, let alone from scratch.
To keep training short, they often cut corners, only training what they want—not what the company wants.
There is little follow-up when training is delivered in a catch-as-catch-can basis with multiple employees. New employees seldom feel like part of the team, and are more likely to feel alone and perform at a minimal level.
Self-paced retail sales training.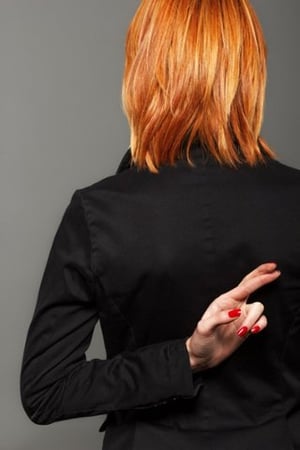 This also has very few pluses:
They are doing the training off the clock.
They can go as fast or as slow as they want to go.
They can complete the training in a shorter amount of time.
But the minuses of self-paced retail sales training are serious:
They are doing the training off the clock, so you don't know if they were also watching a movie or if they were monitoring their Facebook page, especially if the training is only video without any interactivity.
They can go as fast as they want to go, but with no monitoring, none of the training sticks.

A great retail sales training program is logical. It builds from the ground up with exactly what to do at every step. It makes it easy for anyone observing, coaching, or managing it to know exactly where someone is in the process.

The time it takes to train varies. Generally, the onboarding phase of retail sales training takes from 5-10 hours. The product knowledge phase should allow about 10 hours for the top 25 SKUs.

For in-person behavioral retail sales training, or training of the soft skills, allot a minimum of three hours exposure to the material to start. For an online program, you need a minimum of an hour of content.

The time it would take to master that content on the salesfloor with role-playing, trial and error with shoppers, and comfort level of the learner, however, would be closer to thirty to forty hours.

Training is not something to get through. It's not as easy as passing a simple test.
Training is the heart and backbone of your retail operations.
Skimp on hours to train your employees, and you cut out how you will compete with online retailers.
If you are a new store, you should begin retail sales training at least six weeks prior to opening, so every crew member knows exactly what it takes to create an exceptional experience. That way, from the soft opening to the Grand Opening and beyond, anyone who visits your store will get the same treatment. Many boutique retailers miss this important step and make excuses such as Sorry, we're new, which never leads to shopper loyalty.

For a more established store or stores, you can start any time to improve your sales. While it is generally best to be done with retail sales training by November 15, some training is better than none. The key is having an employee meeting to establish why you are adding retail sales training and taking questions so employees don't sabotage your efforts.

Retail sales training and customer service training are similar, but are not really the same.

Retail sales training is designed to convert more shoppers into customers so the store can exceed sales goals. Customer service training is most often used to keep existing customers from leaving and to improve Net Promoter Score or social media reviews.

Some think customer service magically happens after a purchase while selling happens before.

I think great customer service happens because of great retail sales training that allows a retail associate to build an exceptional experience customers rave about through reviews, word-of-mouth, and social media posts.