83% of SalesRX customers reported double-digit increases in average sale within six months.
SalesRX has trained tens of thousands.
Sign up. Start training. Make more sales.
We transform stores from mere warehouses of expensive goods to authentic creators of legendary buying experiences.
We help bring the passion of your retail associates from their personal lives to your sales floor.
What you get:
Bite-sized 5-10 minute online lessons that cover the soft skills of how to engage a stranger, sell the merchandise, add-on, and follow-up.
Complete playbook with suggested schedule for both Managers and Associates.
Train-the-Trainer track to teach how to lead and manage the team.
Certification reports delivered to your inbox to have consistent sales performance across multiple locations.
On-call support as well as group monthly coaching meetings.
Answers to Your Four Biggest

Questions

About SalesRX Online Training
SalesRX is an online retail sales training program for frontline retail associates with a complete train-the-trainer retail management program; all delivered in bite-sized 3–5-minute lessons on customer service and selling merchandise.
Managers watch 2-3 lessons (about 10 minutes) per day to get up to speed for about three weeks. Once they have completed their train-the-trainer program they hold an employee meeting to get everyone's questions answered and present the program. The next day, employees watch just a few lessons (about 15 minutes) per week alternating the next week with mock sessions to practice the skills taught.
You can download the course syllabus and content outline here with registration.
How much does it

cost

to get started
for my stores?
1 - 5 Users is
$395 / month
6 - 10 Users is
$595 / month
11 - 15 Users is
$795 / month
Click Buy Now for more users.
+one-time $95 setup.
Enterprise retailers contact Bob directly.
83% of our customers reported a
double-digit increase in average sale

within six months of starting SalesRX.
Award-Winning

Online Sales Training for Retailers
SalesRX was recognized by the World Retail Forum for its innovative retail sales training. SalesRX has helped thousands of retailers just like you.
SalesRX Can Help Your Team Create an
Extraordinary Experience Through Our Key
Training Situations and Principles
With your monthly subscription you get:
Personalized onboarding to ensure you get a great start. You'll feel confident your system is set up correctly with face-to-face onboarding hosted by a certified SalesRX team member. Ask questions, share concerns, and get ready for next-level success with SalesRX.
The virtual Personal Coach is positioned to help you stay on track with your goals. You'll know exactly what to do next - we remove all the guesswork and uncertainty through our easy-to-follow process.
Reporting features so you know exactly how well your staff is paying attention to the interactive lessons. Get real-time insight on every employee's progress through SalesRX.
Real-life role play exercises for every SalesRX skill. We built in live 'at bats' to take the training out of the computer and onto the sales floor.
Access to the worldwide SalesRX community of retail leaders in our SalesRX User Group. Get your exclusive access to our monthly live Q&A with Bob Phibbs to guide you along the way.
Ability to upload your own content including onboarding and product knowledge into the system.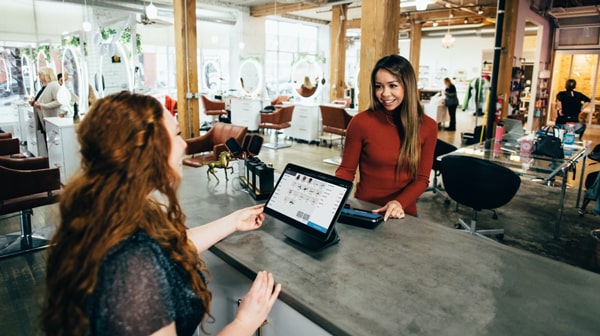 SalesRX is a built-for-you training program with data-driven insight to help your team exude confidence. You can gain fresh, exciting momentum in your marketplace in a matter of weeks, if not days, by using this training.
Here's My

Guarantee…
SalesRX's monthly plans have no minimum commitment, so you can cancel anytime. If you're not 100% satisfied with your SalesRX purchase in the first 30 days, you'll get back every penny you paid - no headaches or hassle.