Great in-store displays take the customer from either not noticing or feeling stupid about a product. It gives them the bright idea about how it would look in their homes, how they could use it in their business, how they would feel wearing it, and especially how they could smartly combine several items.
Displays help build sales because they stop the customer in their tracks and persuades them to select an item they hadn't necessarily considered. Properly built merchandising displays throughout your store layout gives them hope that what they purchase will deliver more than just a price.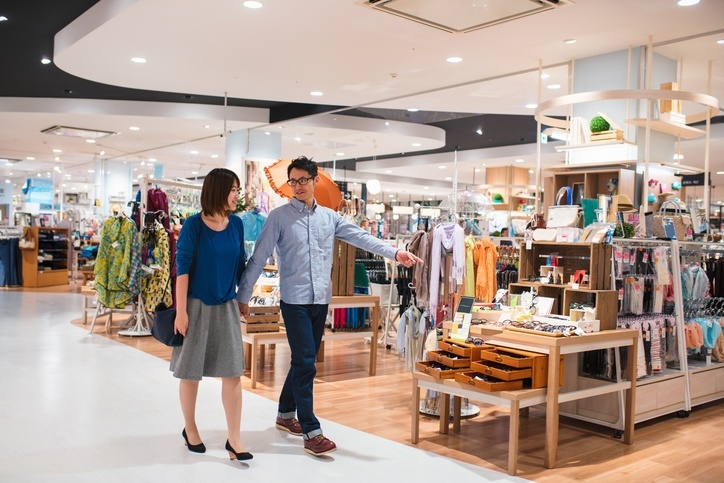 Sloppy or poorly coordinated displays rob your store of its ability to make additional profit. I saw an end cap at a grocery store that had Oreos, toilet paper, and bleach. You never want a shopper to scratch their head, trying to figure out why your items are displayed the way they are.

For that reason, you want to know the different types of displays to choose from:
Five Types of In-Store Displays
Complementary displays that say, This makes this better.

Coordinated displays that say, These are all the items you need for this to work.

Creatively constructed displays of one product. Think 6-packs of lemonade stacked as a school bus.

Product in use displays that show the product in its environment. Think mixer, spatulas, and cookie cutters on a countertop or lawn mower, edger and fertilizer on grass sod.

Surprise prop displays where you add a totally unrelated item to your product. Think a pink stuffed toy pig sitting on the chair next to the BBQ.Welcome customers like they're coming to your home.
Is there a difference between what should you do when setting up your display windows, display cases, shelf or table displays? Not really, the key is to create a story using different items that all work together.
Here's how merchandisers create effective and interesting retail displays:
1. Begin by asking yourself these questions:
Is the retail merchandise you select for your display high profit?
Will it deliver more profit if you pull it off the shelf and feature it?
Is it a limited-time item that can only sell for a short period? Are the products you select solutions for a common problem?
Is it a want, an item that a customer might covet in their heart of hearts but probably doesn't have on their shopping list?
Is it something that can be bundled?
2. Put new arrivals first
3. Use a color story of contrasting colors
4. Vary heights and add at least one prop to add interest
5. Light your display like it's show time
6. Add well-placed signs
7. Keep it simple. Don't group more than five different products together.
While window displays in Manhattan, London and Chicago are legendary due to their scale and resources, anyone can do window displays with very little expenditure of money as long as you follow the seven step approach outlined above. It also helps to think of your displays in terms of social media; a good one should be Instagrammable.

With labor scheduling budget cuts, remember your displays are your silent salespeople. A well crafted display grabs a shopper's interest and shows rather than tells.

You might be tempted to get your whole staff involved in visual merchandising and displays. Avoid this hands-on experience temptation unless you're willing to teach them everything about your retail merchandising and display plans. Otherwise, they'll get the idea to create a display when the store is slow, and the result won't be as well thought-out as you'd like.

There can be exceptions of course, so if you find some interested and creative visual merchandisers, give them some training about how you are trying to focus the customer's eyes, why you choose the colors you do, and the different heights you can use to achieve a longer linger time from the casual browser.
Three things you can teach your retail associates about displays:
When something is sold off a display, put another item on it. You never want naked mannequins or empty tables.

If items come from another department, write down where they came from so other employees know where to find them, so they won't tell a shopper I don't know.

Take a picture of each display so everyone in the department knows what it should look like and can keep it that way.