How Your Merchandising Can Influence Customers To Increase Retail Sales
January 29, 2017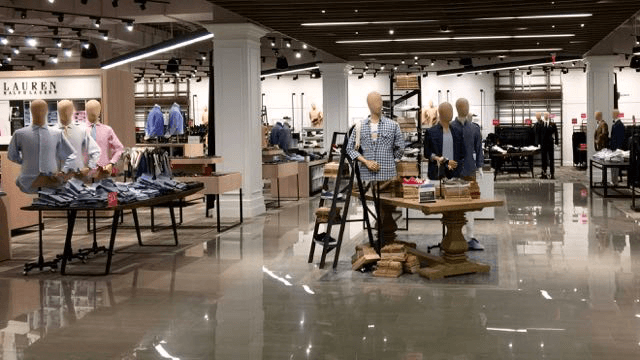 There was a time when great merchandising was a valuable tool in a retailer's arsenal against competitors. Now it's a cost-saving area.
Yet it is one of the most impactful ways you have to influence a brick and mortar shopper and get them to pause and consider. In the Lord & Taylor display pictured above, all the right elements are there: curated product, featured spot, well-lit, props of appropriate size, all in a limited color palette.
Shoppers are leaving their homes less and less to venture into the real world of weather, traffic, and parking. Yet we are seeing some of the most exciting store designs ever.
Many shoppers are telling themselves they don't need to go into a brick and mortar store and pride themselves on shopping online for many items.
But it isn't an either or...
Many people do shop online using Amazon and still shop brick and mortar stores.
And they will for the forseeable future.
But when they're online, they can't emotionally connect to the merchandise. And let's be honest, they're probably just searching for the cheapest example of what they're looking for.
When they make the effort to visit a brick and mortar store, your first chance to say it's different here is through the way your display skills focus their attention. Then they aren't just looking for the cheapest but are open to have an emotional connection with your products that they can touch, hold and try-on.
Online just can't deliver the same experience.
Now I know some would consider visual merchandising old-school. After all, it's not as sexy as a pair of virtual reality goggles or as cutting edge as a robot.
But let's be honest, most of those in-store tools are unproven to result in higher shopper conversions; they're just new and popular topics of conversation.
As Tom Redd, VP at SAP recently said about such shiny objects, "In reality, today, real customers are not fitting into the mold created by these tech people and magazine articles that preach no stores and no clerks — Comic Con retail."
Those shoppers who are out there - and there must still be a bunch of them because retail sales as a whole are healthy - need to be shaken from their digital cocoons when they walk into your store.
OK Bob, but what should I be looking at when thinking about my store's displays?
Glad you asked...
First, a great display window or merchandised wall cuts customers choices down. Poorly merchandised windows or walls make customers feel overwhelmed.
It's the difference between this Roots store in Canada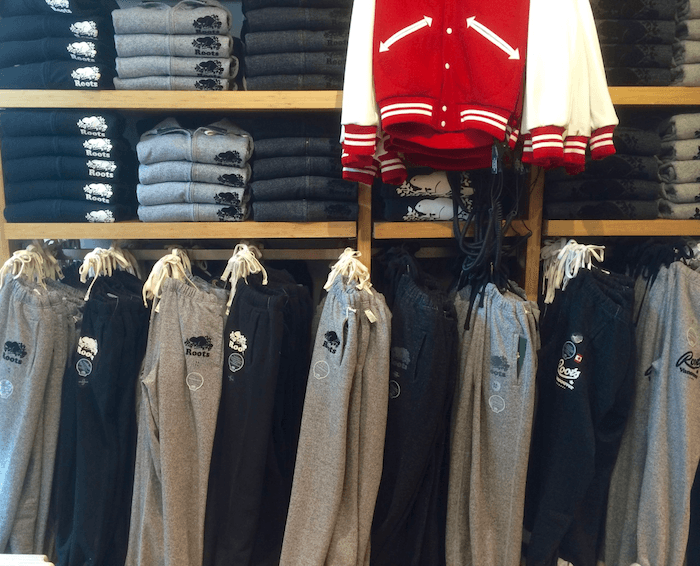 Versus this cluttered window in New York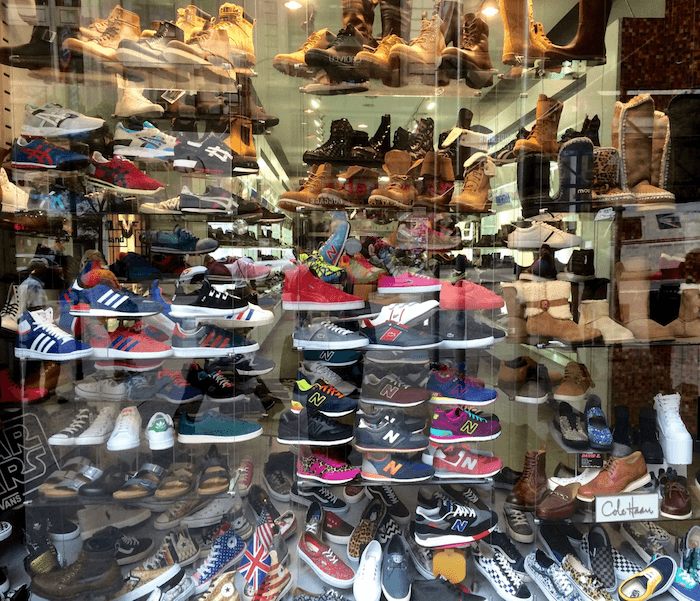 High converting displays don't just happen.
Just like selling, you can't just wing it.
If you're new to visual merchandising training, I suggest you check out my post 10 Insights How To Merchandise Your Store.
Going beyond those tips, the key is to get your messaging right.
What do you want your shopper to do when they come upon your display?
Play the video?
Try it on?
Pick it up?
Then tell them so!
I see so many displays without any focus. That happens because whoever was tasked with making a display didn't know what they wanted the shopper to do either when they created it.
To make sure that doesn't happen to you, put into words what your collection of products in the display will do for the buyer.
Not sure how? It's easy. Simply ask customers who buy those items, "Why did you buy these today?" The more answers you hear, the more clarity you'll have around the benefits real customers get from purchasing.
The merchandise can only do so much with obvious relationships, so consider signage that shows a system. You have to put into a few words or icons what takes you several sentences to say the same thing.
To get that message right, think like a customer….What will I need to make this work? What else can I use with it? What else can I use it for? What additional items will I need?
This becomes your system of displaying your products.
So for a paint store display of a gallon of house paint, a brush, and paint can opener, you could label those as The Basics. To the right of it, you could show trim paint with trim brush as Even Better. To the right of that, you could show Windex and paper towels. To Finish The Job.
Get the idea?
You could do this with most any product.
A seasoned employee or manager should be able fill in the blanks of this sign template to guide anyone to build a display:
You'll want to:
Replace
Use
Add
So for example, a display at an electronics store for a new theater system, the sign might read...
You'll want to:
Replace your old speakers
Use new Monster cables
Add novelty popcorn popper
There is no magic bullet for every store.
I like the way Kiehl's spotlights their bestsellers with actual customer quotes in my photo below. Top ten is great suggestive selling. Plus, we're always interested in knowing what's popular - especially if we're an Amiable personality type.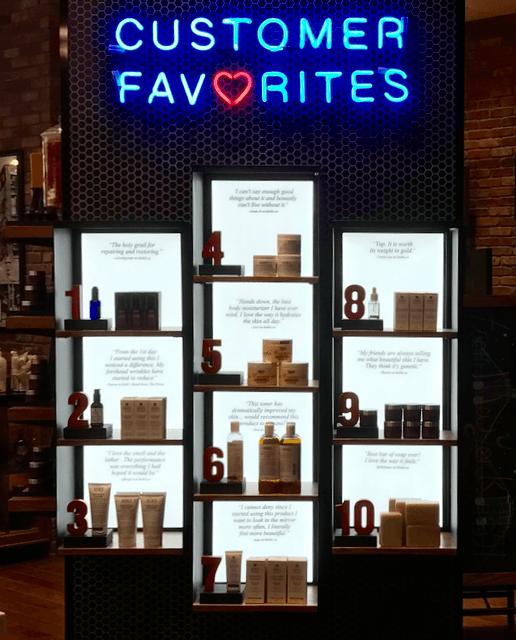 Not every display will produce conversions, but they should slow the customer down, at least long enough for your professional greeting (hint, it's not How are you today?).
When looking for how to merchandise your store, remember your shopper's journey is first to discover, then to compare options, and finally to acquire. The better you can slow down shoppers' eyes, the more they'll discover additional items than the one they originally came in to purchase.
A great display can touch shoppers through humor, fear, or appreciation.
Research has shown that when shoppers
feel
nothing, they
do
nothing. They default into I
don't care
mode and fall back to price, convenience, and a distaste for the
work
involved in shopping.
Great displays can change that…but only if you're creative.
Notice the difference between this shoe display...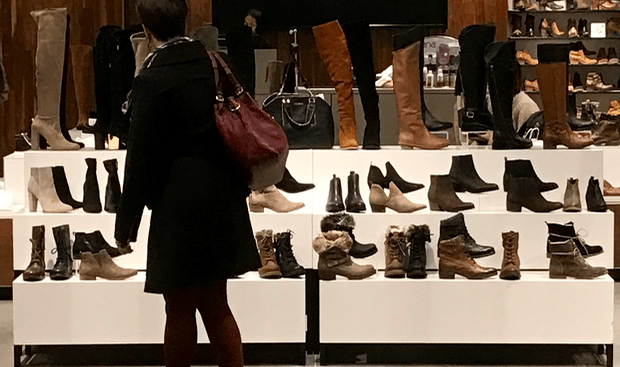 And this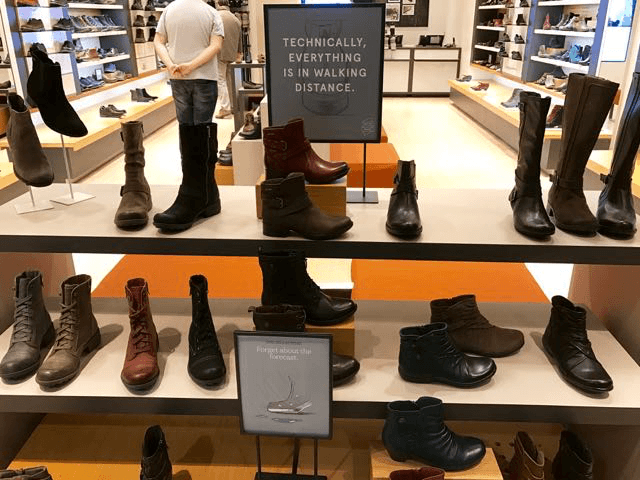 Just two simple signs let us get the idea these are walking shoes built for the weather without screaming price. The few seconds it takes you to read the signs stops you in a creative way.
Creativity is using the imagination to solve a problem or communicate with another human being.
Clayton Christensen in his book The Innovators DNA notes five key behaviours that optimize your brain for discovery:
"Associating: drawing connections between questions, problems, or ideas from unrelated fields

Questioning: posing queries that challenge common wisdom

Observing: scrutinizing the behavior of customers, suppliers, and competitors to identify new ways of doing things

Networking: meeting people with different ideas and perspectives

Experimenting: constructing interactive experiences and provoking unorthodox responses to see what insights emerge."
I witnessed two young women who spent the better part of an hour using an app to place pig ear stickers on photos they had taken on their smartphone. Giggling, they were talking about how creative their Instagram filter was.
That's not creativity.
But in a world of pig noses on pictures, where will younger employees learn to nurture their creativity?
If you make it your store, then you will let them discover their imagination and that will keep them involved in your business. They'll feel more confident and turnover will be lower.
I love this Sight For Sore Eyes store in Los Gatos. The owner's son, a physics major if I remember correctly, came up with this creative window below. All the elements are there: well-lit curated product, props of appropriate size, limited color pallet, and creative signage that feels like something from Highlights.
When we don't listen to that small creative voice What if we?, the voice dies, shrivels, and vanishes. You end up with displays like this …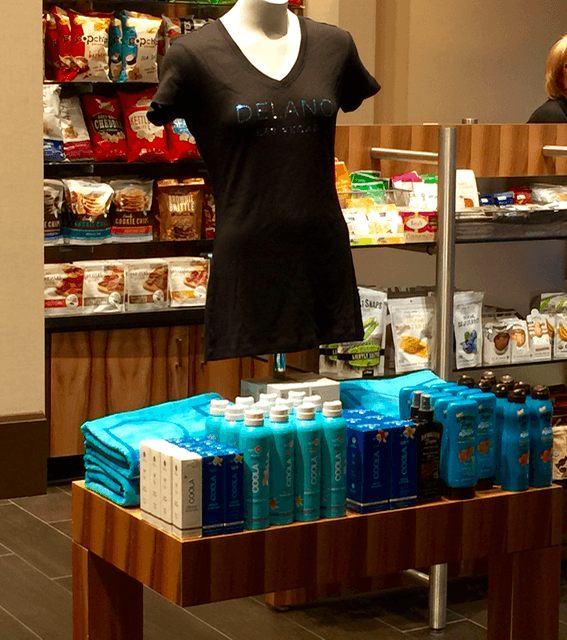 Creativity is a practice, and once you know the problem and constraints, you can look for the creative answers.
Outside of sales training, nowhere is the creative spirit more needed than in how you display merchandise in a retail store.
But hang on a minute…
I'm not talking about someone who can spend hours filling up a window with merchandise leading to a cluttered and confusing space. The kind of creativity I'm talking about here is not in the eye of the beholder...
Let me be very clear...
The goal in an in-store display is to always
sell
the merchandise. The goal of a window display is to prompt the person walking by to walk into your store.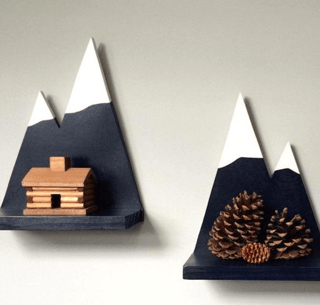 That's why a great display focuses the shoppers' attention and gets them to consider buying something.
Take a look at how this retailer made small items pop. Creativity led them to either make or buy these small shelves to showcase on a display wall; otherwise the items would have been lost on a table or case.
Unfortunately, below is the type of signage and visual merchandising we see too often to address the challenge of how to move product; summer bug spray next to the winter salt in January.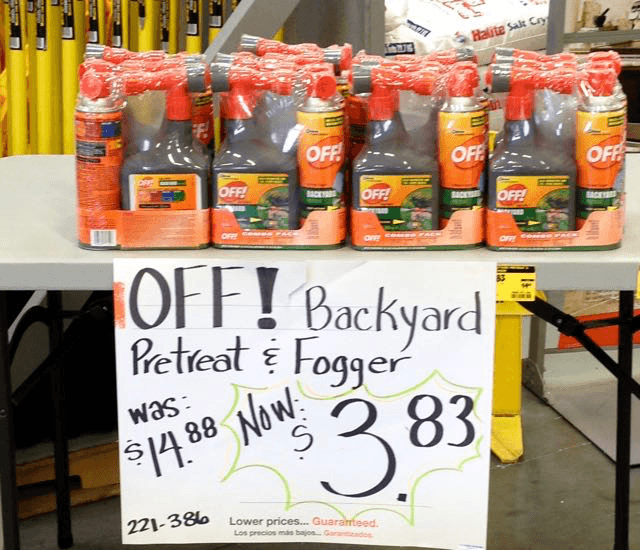 You can't just wing it.
See also, [Pics] Steal These 9 Visual Merchandising and Store Ideas
In Sum
There are a number of technological advancements in retail right now that let machines do some of the tasks that humans used to perform. And the trend is only going to continue.

But creativity and imagination are still something machines haven't been called on to do.
Use your own imagination and nurture your employees to solve the problem of how to get customers to stop and consider your products with better displays at your brick and mortar store.
For more on merchandising, snag a copy of my book.