The Impact of Store Appearance During Covid-19

By Bob Phibbs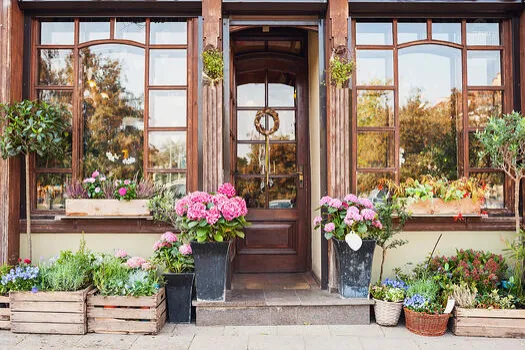 How to drag shoppers away from their phones and make them walk into your store? Bump up your curb appeal to make a big impact with your store appearance.
In the time prior to the pandemic, store appearance was something most big brands spent millions on.
From the access to their parking lots, the exterior finish, the channel letters of the sign to the details of nested, round merchandising tables in greige, the recycled materials on the floors to the digital capabilities in the fitting rooms, there was plenty of attention to standing out.
With the advent of the pandemic, many are advocating an abandonment of those defining features including retail merchandising so customers can just "get in and get out." Furthermore, retailers have embraced the meager benefit of curbside pickup out of necessity. While others will tell you this is the way forward to the "next normal," I am telling you that is a mistake.
If you are focusing on curbside pickup expansion, know you are losing at least 50% of your add-on and impulse sales because designated pickup areas make zero impact on a shopper.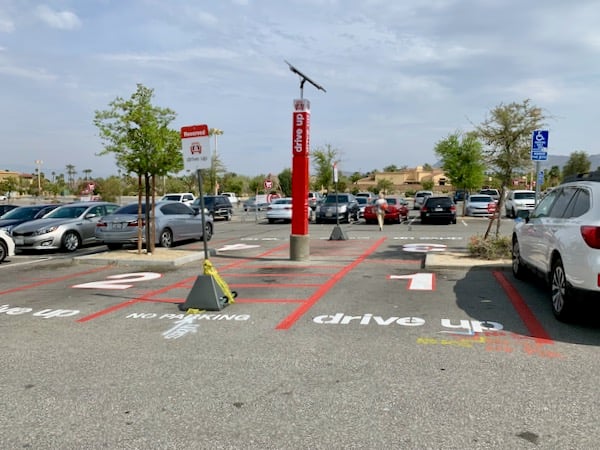 While it is clear we will not be getting back to normal soon, retail has always been a game of being brilliant on the basics when it comes to store appearance, but there is an even greater urgency now to create an exceptional visual experience for all your shoppers.
What a store's appearance communicates to the customer
Within a few seconds of seeing a brick and mortar store — whether from the parking lot or from the street— shoppers decide on numerous things, from how much attention is paid to detail, to the type of shopper who is welcome there, and even to how susceptible the store is to shoplifting.
We know immediately whether we will feel comfortable walking into a store, if the store will have something that surprises and delights us, and even the level of customer service we will receive.
The external image for every type of store is different; with big-box outlets, it is just size that makes you think they have everything you need, and on the opposite side are the boutiques whose windows showcase a curated selection for their particular niche. Think how different a bike store is compared to an Eileen Fisher store; different, but you instantly know what you will find there.
You don't open the door to the Eileen Fisher store and find Yankee jerseys. The impact of the exterior of your store and your display windows needs to communicate to your male, female, young, old, shoppers exactly what type of clothing, sport, hobby, or home goods they will find in your store.
Customers have always noticed how well a building is being maintained, whether it has chipped paint, worn doors, missing lights as well as general uncleanliness. They don't want to see employees smoking out front, or trash or debris in parking lots or on sidewalks.
But with the pandemic, retailers have the added responsibility of showcasing health and safety, so the impact of their store atmosphere comes off as clean and safe. A spotless retail store must also at a minimum require social distancing, have plexiglass separations between cashier and shopper, sanitizing, and masks.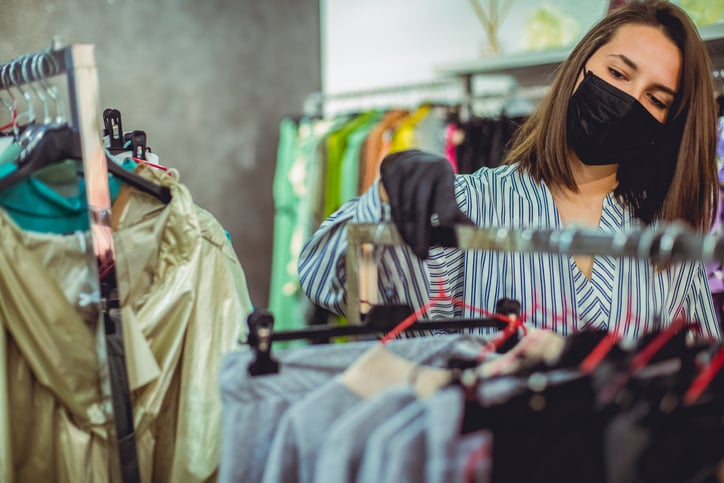 Recent research by the National Academy of Sciences found that the protection afforded by masks "significantly reduces the number of infections," noting that other "mitigation measures, such as social distancing implemented in the United States, are insufficient by themselves in protecting the public."
For larger stores, you might want to consider hiring a paid, professional security officer at your front door like Walmart, Best Buy, and others are doing to have a zero-tolerance policy for entering without a mask.
More advanced ways to maintain health and safety include crowd control to comply with state orders for reduced capacity, contactless payment options like tap-and-go credit cards, Apple Pay, Afterpay, and more.
With Covid-19 still spreading, store vacancies will be growing as well. Shoppers who are finding fewer open stores on Main Street or in the mall are feeling overwhelmed by all the closed ones and fearful their favorites aren't going to survive.
Even if you have vacancies around you, get landlords to put art or displays or something in vacant windows so the view from the street is inviting.
Inside, great displays of merchandise, even if not well-stocked but with easy-to-understand signage, helps ground the shopper to not just go in and get what they need.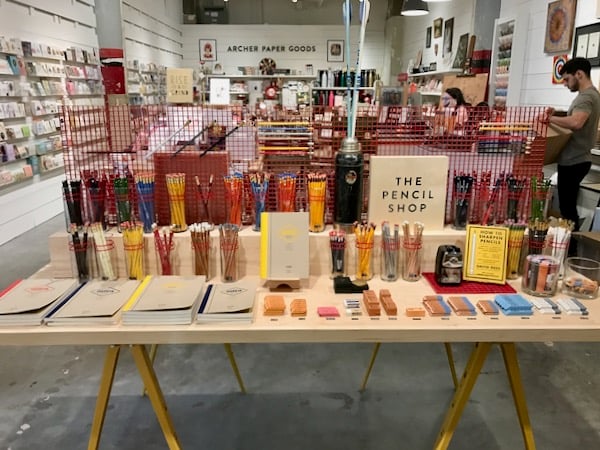 On the contrary, a store that has a haphazard organization adds stress and anxiety to shoppers. They wonder, "Where can I find what I'm looking for? What is this? Can someone help me?"
Worse, they can get in trouble trying to do it themself...
Once I got kicked out of and banned from a local Home Depot because I wanted a lawnmower that was in stock on the top shelf but couldn't find a store associate to help me so I got on one of their forklifts and got it down myself. I did not know that I was not supposed to do that.

— Ryan, Perdido en TX (@RyanLostinTX) June 25, 2020
Even in a consignment or resale store, organization is key to not wasting shoppers' time. Most shoppers who go out from their homes will have a desire to see what you have to offer.
Without organization and a clear method to your visual merchandising, store organization, signage, and traffic flow, they will find it feels like work to shop with you.
Here's an example from a grocery store in Portland with too many messages and too many signs on top of signs.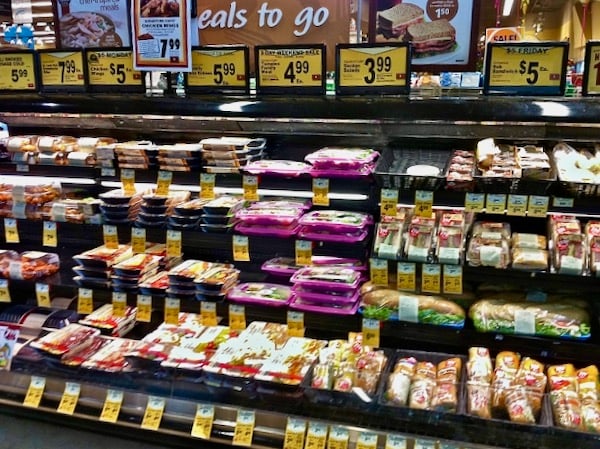 Now look at an organized store...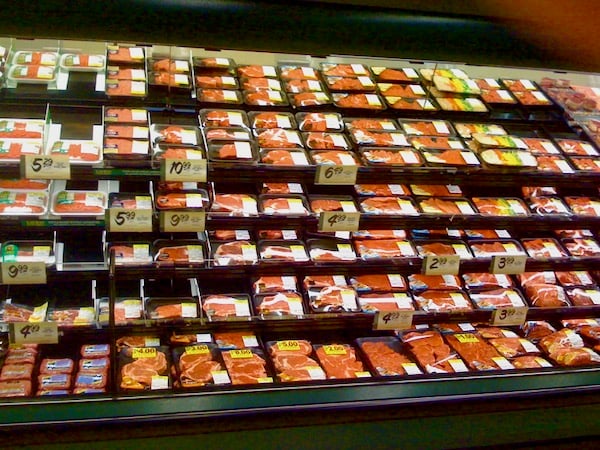 It is the product that makes an impact, not the signage. The signage actually gets in the way of the prior example. The product also stimulates desire. It draws the shopper to the display to look at the variety.
Much like a well merchandised apparel store, the consumer considers the purchase based on the looks more than the price.
Make sure in this time of Covid-19, to remove those vendor-supplied fixtures in the middle of your aisles. They create bottlenecks for shoppers and can thwart social distancing.
I remember when I was starting out selling western wear to yuppies in Santa Monica in the 80's. We had so much merchandise that racks were jammed together and sight lines were compromised. It wasn't just bad for shoppers, but it made it possible for our store to be cleaned out of Levi 501s by a ring of shoplifting professionals.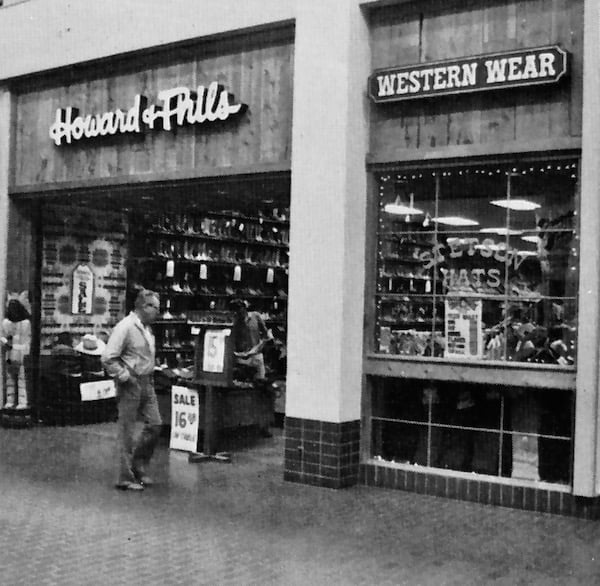 Shoppers won't tell you your store lacks impact or organization, they will just leave empty-handed. With fewer shoppers visiting many brick and mortar stores, your efforts have to be to attract new customers - and you can't afford turning off even a few.
A great store layout gives the shopper a feeling of wonder, not just the satisfaction of buying.
That's why it is so important to pay particular attention to giving a positive perception in the visual cues customers are responding to in this time of pandemic. But the outside appearance of your store has to draw them in first.
Importance of an attractive storefront
An attractive feature of a storefront should be an obvious place to enter. Car dealerships have learned putting a square around the front doors has increased visits and helped attract customers.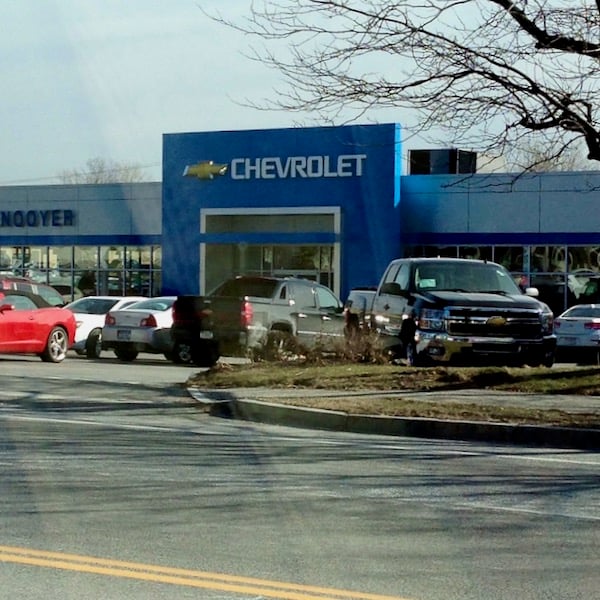 The area around your front doors should be clean and grab a casual shopper's eyes.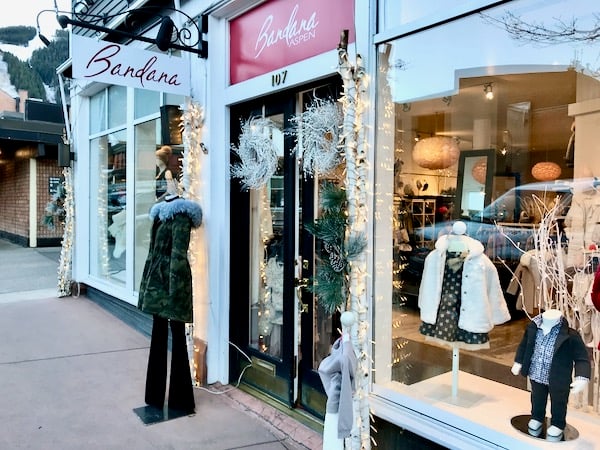 The visual merchandising of your front windows needs to be curated to a few related items and not trying to show all you have. As you look for ideas on how to decorate windows, remember that the lighting and main item should be located at eye-level.
A new customer is still looking for something to stand out, even during the pandemic.
Not only will an attractive storefront improve your business, it will also add to your company culture. An exciting storefront tells your employees "It's different here." It also signals to associates that they aren't just working for anyone, they are working for a store that is focused on the customer.
That will lead to a willingness to care about working to maintain a healthy and clean store.
My friend Peter went to the Apple Store in Grand Central Station. Their new health and safety protocol to enter the store without an appointment was explained at the entrance. Apple provided a clear display of their policy and he was asked questions about his health. At Level 2, overlooking the main concourse, his temperature was taken and then he was escorted to another Apple employee who escorted him to the socially-distant line to wait at the Genius Bar.
That feeling of professionalism and customer service made him "feel pampered rather than challenged by the rules."
That pride in taking care of your shoppers and your customers also shows in your store exterior…
Anthropologie's visual merchandising is legendary, each store's windows are original but simple to understand and carefully thought out by their individual visual merchandising departments. Take a look at this New York City location.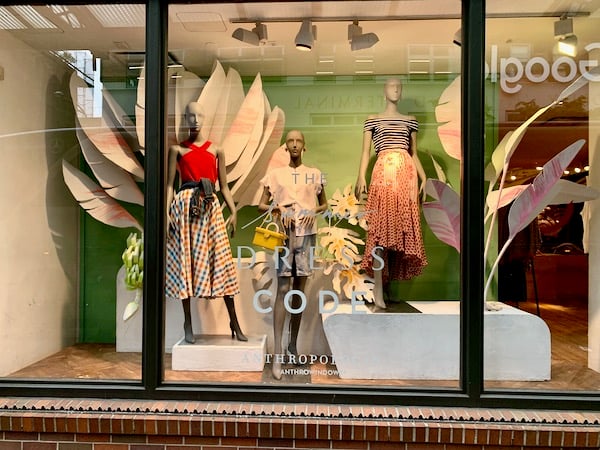 But once they see your amazing storefront, how do you get them to buy?
How to increase your store foot traffic by improving your store's display and appearance
First off, it is important to not guess about your foot traffic. A retailer can use a third-party company that monitors traffic using cameras or light beams. You can also use a sophisticated service like ShopperTrak with multiple sensors. If you're too small for those, you can always simply make hash marks on a piece of paper for each individual that walks in during a set time.
The main goal to understanding foot traffic is to see how much opportunity is actually coming in the doors. Many times, associates and managers will say, "We're slow," and not realize they had plenty of opportunities they didn't recognize.
But the key to foot traffic is to relate the number of shoppers who entered to the number of customers who purchased. That percentage is referred to as the conversion rate.
Window displays are even more important in getting shoppers to purchase on impulse and add incremental items to the list they walked in the door with. Proper visual merchandising can stop a shopper in their tracks. That display converted your foot traffic of lookers into buyers.
But merchandise can only do so much. The real magic is in having a very visible personable staff who can go beyond being nice and encourage the shopper to try the item on, to treat themselves, to compare and contrast similar products, and add-on or suggestively sell (link to How to Boost Retail Sales with suggestive selling) additional products.
To boost foot traffic, look at your online reviews to see how your store appearance is affecting shoppers. Here's an example from Texas, "I walked through the place for at least 10 minutes before I even saw anybody. It smells old and not fresh inside. I just didn't feel welcome here."
Showcasing your store's appearance extends to social media as well. Social media shares are an important channel to bring shoppers into your store as well through live videos, tours of new products, or influencer promotions in your physical store. Make sure your own appearance is professional, you speak clearly and slowly, and showcase your items in the best light and angles possible.
How to achieve a more attractive storefront
Whatever your store design, make sure it is cleaned regularly. That goes beyond cleaning off handprints on the front doors and sanitizing on a regular basis; it includes washing your awnings, mats, making sure your planters are full of growing plants and not trash, and making sure any chips in paint or materials are fixed on an ongoing basis.
An effective storefront sign is one that is easy to read at the speed limit on your street. Channel letters that are lit from behind do this best . Pay attention to retail trends and digital displays as well.
5 ways you can make your storefront more appealing right now:
Paint, light, or otherwise highlight your front doors.
Install planters on either side of your doors.
Put out a "Welcome" mat.
Create an eye-catching window display
Add motion to your window – even spinning pinwheels near a fan can work wonders.
How can you evaluate the effectiveness of your storefront? If you have studied how to attract the eye of the casual pedestrian or car in traffic, you should hear people telling you about how much they liked the window, why they came in, or hopefully, they'll buy what you featured in the window. And remember, their comments on social media count too.
The key to making an impact is to be able to duplicate it again and again so your shop never feels old or stale but surprises your loyal customers as much as newcomers.
And don't forget about your digital store as well. You can make a big impact using PopShop Live.
See also, How Your Merchandising Can Influence Customers To Increase Retail Sales
In Sum
Because they've been cooped up so long, people are considering retailers they never would've considered. It is important during this time of pandemic you project a calm concern for the safety of your shoppers and employees right now. That starts from the moment they drive by your store to the time they leave.
While the science of COVID-19 suggests that surfaces are less concerning than viral transmission through the air, cleaning will be a part of everyone's duties on the floor for the foreseeable future.
Retailers have to give people a reason to visit that is so impactful from the outside appearance, that it justifies their exposure to health risks and overcomes their fears.
SalesRX has a whole course on merchandising included. Download the course descriptions below.