How to Calculate the ROI of Retail Sales Training Programs

By Bob Phibbs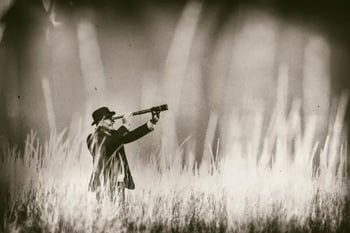 Most businesses consider a sales training program a cost when it should be an investment. This post is about sales training ROI calculation and the advantages of such a program.
After all, learning is the source of competitive advantage. And that's not just product knowledge. It's the soft skills of engaging, building rapport, and creating a customer experience that is second to none.
I remember once I had just finished one of my speeches on the differences between Millennials and Baby Boomers and their approaches to customer service.
A 20-something woman approached me and said, "You're right. We do look at things differently. I won't pay much for a dress because I figure if I pay $100 and only wear it a couple of times, it's too expensive and not worth it. Your generation is always surprised we're unwilling to pay for apparel but willing to pay for an expensive smartphone. That's because we use it like you use an appliance."
She was right, of course, about calculating her return on investment (ROI). After all, any smart business person has looked at capital outlays, new locations, and even hiring as costs versus what is gained in revenue. If the metrics don't meet their needs, they pass.
That goes double for sales training ROI because most CEOs have never received training and feel skills development is a nice-to-have, not a must-have, for their staff.
A recent study by Axonify confirmed this when they found that only one-third of employees received training for big changes like job or location changes. Outside of that, fewer than 20% received training.
We must move the needle from training being a cost to an investment.
The ROI for retail sales associates from online training
You're a savvy business owner. Before you purchase an online training program, you want to know if you'll see a tangible return on the training investment.
So what are the actual benefits of online retail sales training, anyway?
As we've seen, if you're a CEO who's never received training, viewing employee skills development as an investment and not a cost might be challenging.
I get it. At the end of the day, what matters is your bottom line. Are you generating more sales and profit — and is soft-skill training helping your business grow?
Here's the thing:
You can't compete with e-commerce by continually lowering prices or offering one-off promotions. Once you have to rely on discounts, it's a quick spiral to low margins and insolvency.
But you can (and will) sell more when you provide customers with an exceptional shopping experience — one where the merchandise purchased is merely a souvenir.
So, whether you want to see double-digit sales increases every month or achieve pre-pandemic cash flow, employee skill development is an intelligent way to reach your revenue goals.
Let's take a closer look at the benefits of online training for your sales associates — and how it directly impacts your sales training ROI.
More knowledgeable sales associates
In today's digital age, shoppers expect sales associates to serve as well-informed, trusted advisors. Otherwise, a consumer might as well go directly to Google for the product information they need.
This is where your retail store has the upper hand over e-commerce giants. A trained retail sales associate is a veritable treasure trove of knowledge, available to assist shoppers immediately with any question or inquiry.
Another sales training ROI? A knowledgeable sales associate knows the right upsell tactics to drive margins and delight customers, overcoming common objections.
Remember: you are selling wants, not needs. Invest in training for your retail workers, and you equip them with the skills and knowledge they need to sell directly to these wants.
Improved customer experience
Exceptional customer service begins the moment a shopper walks into your retail store. So, what first impression does your store give?
If an employee is distracted by their phone or hiding behind a sales counter, your customers will notice (and they might even make an immediate dash for the door.)
Retail sales training teaches employees to immediately and authentically engage with customers. It also provides your staff with the ongoing support they need to speak to customer pain points and solve problems easily.
When your sales associates know how to interact with customers confidently, creatively meet their needs, and provide solutions to unexpected problems, they'll sell more, which means increased sales and revenue for your retail store.
Happier employees
Invest in your employees' happiness if you want to improve your profit margins. Here's why:
You can't fake a five-star customer experience. If your employees are unhappy, your shoppers will notice.
A confident and satisfied employee has the tools and knowledge to succeed. These sales associates want to sell more and provide an exceptional shopping experience to every person who walks into your store.
Studies show 65% of employees expect guidance from their managers and feel more engaged when they get it — yet many retail sales associates report little to no ongoing sales training.
Show your salespeople you are willing to invest in their potential with easy-to-access training. You'll attract better talent and keep them working with you longer.
Now that we've reviewed the invaluable soft-skill benefits for retail sales associates, here's how to calculate ROI on training and close more sales.
Learn how to earn customer trust and close more sales
You must begin any potential learning program by looking at the customer service benefits you expect to receive and creating a scorecard to measure exactly what you want the sales training program to produce — an increased number of items per sale or a higher average ticket, for example. You get the idea.
Of course, higher sales, but other key performance indicators should include the number of items per transaction, average sales, and average sales per employee per hour of work.
On a long-term basis, your sales training ROI calculation should also include a drop in your turnover rate. In addition, you want education to be a part of every executive meeting. Each time you need to be asking: How are the learners progressing? What are some customer service mistakes that can be fixed?
For example, one retailer bought my training program with the understanding that her salespeople would be taking the online sales training off of the sales floor. Still, her store manager never got that directive, so he used the materials on the floor between helping customers.
That never works.
Before a CEO agrees to purchase an instructor-led or online sales training program, they have to be assured their employees will actually use it and that the new learning will work to achieve sales goals.
Their biggest fears are that sales associates will either ignore or fight the training program. And no, a single, one-day training program won't turn your retail associates into sales professionals.
That's because they can be exposed to training, but for training effectiveness to stick, it takes role-playing and enough time to master what is taught.
While the employees use the training and get results, there must be frequent updates to everyone, including the CEO, to show those fears were unfounded and, in fact, the training investment is making for a better customer experience and higher conversions of browsers to buyers.
What components of a retail sales training program are most essential?
How to greet customers, qualify them as to what they might purchase, and present the features and benefits of a product in such a compelling way that the shopper wants to purchase are all imperative. The program should create a customer experience that moves products.
How to calculate the ROI of retail sales training:
Look at the key performance indicators (KPIs) for your

retail business

.
Look at the cost of your training program for one year.
Look at how much your sales training program would have to grow revenue to break even.
Divide your expected gross sales by your cost of training. The result is expressed as a percentage.
Online retail sales training gives your staff the proven process they need to engage and build rapport with shoppers. Once your sales associates master the sales process — from the initial greeting to add-on sales to follow-up messages — there's no limit to your success.
Track your sales after investing in an online training program, then use this quantitative data to calculate your employee training return on investment.
You'll soon discover:
There's no marketing ROI you can get that will deliver back that kind of lift in your brick-and-mortar sales. There's no discounting, so the gross margin is maintained—no fulfillment or shipping costs.
And unlike a promotion, your sales training initiative can and will help every sale by everyone that entire year.
Turn browsers into buyers with retail sales training
With such a minimum investment and minimum needed in extra sales to pay for your training program, the impact on your participants and your return on investment are huge.
While you can hope for a 5, 10, or even 20 percent lift in your key performance indicators, the cost of training your sales associates doesn't have to meet that threshold to be a sound investment.
If you're looking to turn browsers into buyers in your retail store, there's nothing that can increase the average check of every sale, nothing that gets more merchandise at a higher price, nothing that can alter your profitability as much as sales training the soft skills of customer engagement.
Typically, it takes about three months to see the results in sales and performance indicators for sales training ROI. That is because a retail sales training program like SalesRX needs time to improve your sales staff's current customer service skills.
If you're ready to get online sales training that you can access at any time, anywhere — and start closing more sales — then my SalesRX program might be for you.
It's already helped tens of thousands of retail sales associates worldwide, and I know it will do the same for you.
Learn more about my award-winning online sales training program here.