3 Retail Management Tips From Michael Kors Closing Stores
June 04, 2017
Michael Kors received a lot of attention last week for announcing they would be closing about 125 retail stores over the next two years. Comp sales at stores open at least a year fell 14% this past quarter while wholesale sales dropped 22%.
You'd think from all the press they got that it spelled the end of retail as we know it.
But let's unpack the headline...
Kors was a very successful designer who dressed the well-to-do women of the jet set age for many years. In 2004 he became a judge on Project Runway which catapulted his brand recognition to a whole new generation and demand swelled. In 2006 he opened his first retail store. And as I said at the time – they were beautiful.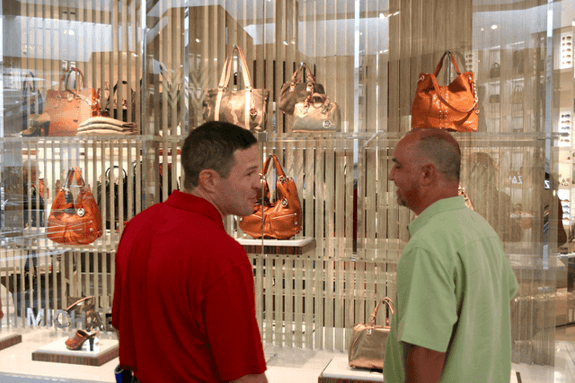 At the time I noted how smart they were because their sale items were actually hidden on the opposite side of a mirror wall. The brand exuded luxury and scarcity.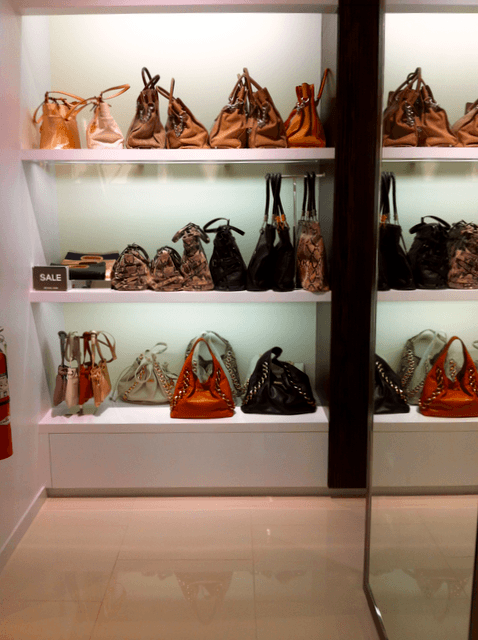 The MK brand grew quickly and by 2011 his IPO was a hit. An ambitious expansion plan rode the handbag trend to bring the designer to over 800 of their own retail boutiques and countless department store locations around the world.
By 2016 department stores were discounting their once exclusive designs, forcing the brand to aggressively cut supply. But that wasn't enough.
One hallmark of luxury is scarcity.
That flew out the window as supply exceeded demand, and MK's discounted items could be found most everywhere, even taking up about a quarter of the floor space at Bloomingdale's outlet stores.
Is this yet another example of a retail apocalypse?
The end of the consumer as we know it?
Pundits love to quote thousands of stores closing, but let's get some perspective - just four - Radio Shack, Payless Shoes, the Limited, and Rue 21 make up 60% of the 5000 individual store closures announced so far. There's a huge difference between whole chains going out and some chains closing some stores to meet reduced demand.
And some perspective on MK as well...
They are closing 15% of their stores – not 85%. They rode a trend hard and heavy and got stuck when the trend ended.
Michael Kors CEO John Idol said in a statement, "Our product and store experience did not sufficiently engage and excite consumers."
One could say that is an understatement.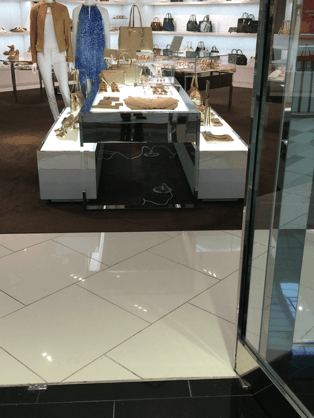 Last year when I walked into a MK store, the first thing I saw were the extension cords under the display...not the high priced merchandise.
It reeked of anything but attention to detail luxury.
But this is not a blog about how to fix Michael Kors, but it is about how retailers of any size need to think in order to succeed in this punishing retail environment.
It's easy to say you'll wait for the market to come to you. I call those retailers pioneers; remember, the pioneers were the ones who were the first to explore new areas. They were also the ones who got shot and killed for not assessing the risks of where they were headed.
The settlers were the ones who learned the lessons of the pioneers. In retail, those are the ones who see where others are thriving... and go there. MK is willing to close locations that aren't producing with the idea they can find better ones.
Many retailers opened a second location because they wanted to, not because they needed to.
That's also how we got into this mess of malls and stores closing because Wall Street rewarded expansion, even in the absence of consumer demand.
Unless your parking lot is too full of cars or there are lines waiting to either get in or pay, don't let your ego convince you there is surging demand; make your financials convince you.
If you're stuck with excess locations and inventory, cut your losses and concentrate on the following:
Here's 3 Retail Management Tips From Michael Kors Store Closings
Trends only last so long. There is always a danger of going back to the well too often. You took a chance and a product zoomed off the shelves, so you re-ordered and it too flew off the shelves. Another line came in with something similar and you purchased it. Yet if you went out of your way and visited other retailers or competitors, you might have seen the signs that things were peaking. Case in point, I saw fidget spinners on a counter display at a convenience store yesterday. Get out before your trends are over or everywhere. You need to always be taking chances and not becoming comfortable by simply reordering what worked.
Discounting masks sales performance. If a majority of your sales occur only with a discount or coupon, something is wrong. Over-buying occurs when you don't match demand with inventory. Using an open-to-buy program that only lets you purchase enough to achieve a profitable sell thru keeps pressure to discount low. You have to know your consumer, know demand, and know your sell-thru rate to avoid becoming over-bought.
Store experience is key. Online is about product; brick and mortar is about retail customer experience. Don't confuse the two. While I don't think anyone can make someone buy something, I do believe with retail sales training, an associate can avoid pouring cold water onto a shopper's warm interest in a product. I do believe when you have an associate who isn't a glorified greeter, cashier,or stock person, they can bring the best of your brand to life.
See also, Retail Sales Training And The Era Of Online Shopping
In Sum
When people come to you as a retailer because they only want a bargain, you're in trouble.
When you need to give them a bargain because you're in trouble, you're in critical condition.
Newcomers are arriving and opening up pop-up brick and mortar retail shops because they know there is a future for retail. They can start with a clean slate and craft an exceptional experience.
If you're a seasoned retailer, there's no time to dwell on the bad choices you've made that got you where you are today or play the blame game with your employees, customers, or yourself.
Forgive yourself and move on. As Oprah says forgiveness is giving up the hope the past could be any different.
You can only succeed when you are looking towards the future, not running from the past.
Take action now to reduce inventory and increase your retail customer service.
One thing's for certain, you don't have the luxury of putting your head in the sand and ignoring the challenges of being in the retail business.
Your sky's only falling if you let it.
You don't have the luxury of a negative thought.
Now roll up your sleeves and let's get to work.
Read More About: