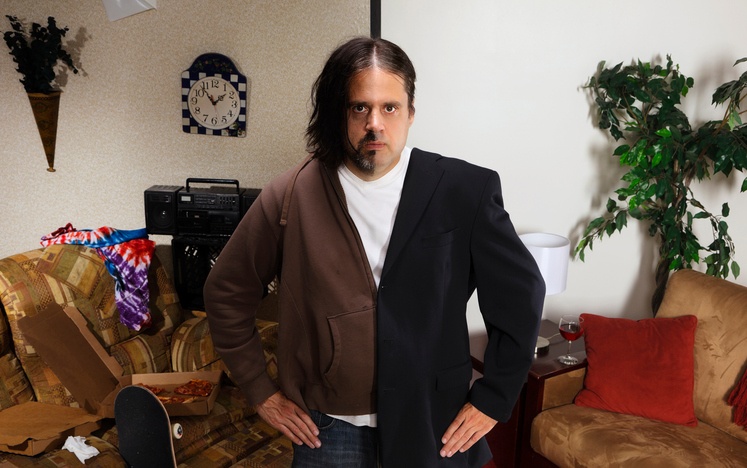 In my role as a retail consultant, I'm sharing a three-part case study of one of my very first clients and their hotel business makeover. Any small business owner can use some of the principles that made it an award-winning destination and can improve your fortunes as well.


The challenge
While aligned with a major brand, this small Newport Beach inn had stagnant revenues. During the summer months, the property was often booked for Saturday night. These one night stays were roadblocks for those who wanted to stay for several nights. During the rest of the year, the inn saw mostly Saturday night business.
I was called in as a retail consultant to grow revenues and craft the inn's premium reputation.
The situation
The inn was, and still is, located in a residential neighborhood of multi-million dollar homes on the Balboa Peninsula.
Not all stores are lucky to be in such a neighborhood, but that fact alone doesn't make them a success.
The property didn't have a pool, a restaurant, or a bar. Wouldn't you expect every hotel to have at least a pool?
What it did have was the white sands of Newport Beach 100 paces from its front door and several of the town's best restaurants within walking distance.
Consider the assets that make you standout... and are you missing something your customers expect your type of business to have?
The inn had two passionate owners who had exacting standards of cleanliness and hospitality. One had a greeting he personally delivered at checkin, which told hotel guests of all the amenities the inn provided free of charge.
Have you examined your store in terms of cleanliness and hospitality?
To accommodate more families, rooms had been outfitted with 2 queen beds, but it was not uncommon to see families show up with two parents and three or four children. This impacted the free breakfast buffet in the morning which sometimes ran out of some types of food, which caused complaints.
The front-desk agents consistently discounted the rooms; one even bragged that he offered people a $69 rate and always sold the rooms.
In short, this was a premium product being sold like it was a motel along the Interstate, nothing special.
The prescription
This was before the Internet when the only ways to market your property were through the brand's network of other properties and your own four-color brochure.
While the brand provided a vital link in making reservations, it didn't really fit with the emerging tony image of this boutique inn nestled among multi-million dollar yachts and palatial homes.
We had to determine if the brand was helping or hurting us.
What do you have in your business that doesn't really fit? It could be your marketing, your merchandise, your logo - anything that doesn't align with your promise to customers for a better experience than with any competitor.
With renovations pending, we needed to increase revenues to be able to upgrade the rooms. Until we could afford the renovations, we had to act "as if" we already deserved a higher price. That would come from staff training.
We needed to get customers to return to us over and over again and not just in the high season. We also needed them to choose us over the big hotels on the mainland.
Have you considered how you talk to your customers to get them to come back again and again and not just when you have a sale?
The upshot for your business...
The first stage of a culture change is to take stock of your strong points, what are the inconsistencies that are holding you back, then create revenue goals. A great retail consultant knows it's not just that you need to get more profit for the owner's bank account; changes need to be focused only on a remarkable experience for your customer.
The revenues will follow naturally.