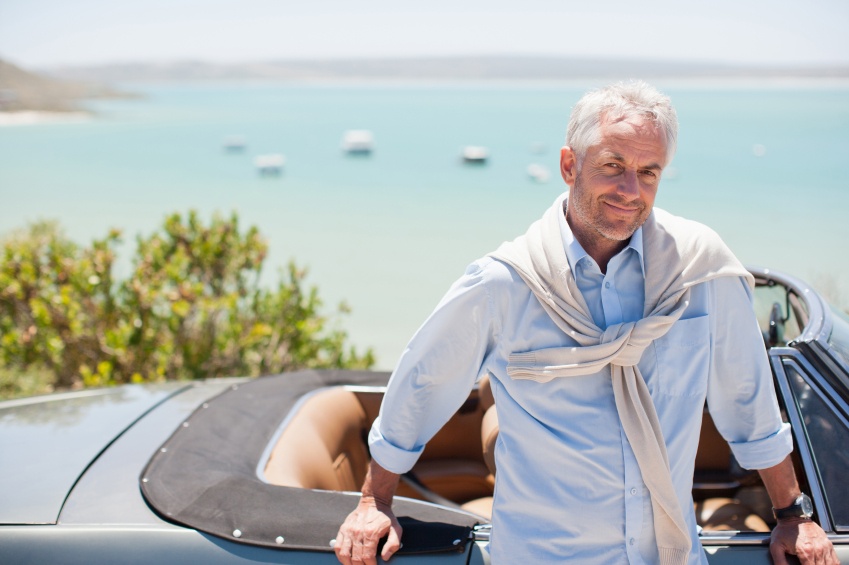 The finest wools and cottons for the finest luxury apparel are farmed from centuries-old farms, carded and woven in centuries-old buildings with meticulous craftspeople who refuse to let even the slightest flaw go out of their hands and into the market.
Several of the ateliers of the great fashion brands in Europe have worked for 40 or more years safeguarding the legacy of their design houses.
That's how luxury gets to be luxury.
Exacting standards.
Exacting details.
Exacting messaging.
Generations of exacting professionals.
There is a story that while watches were invented by the Germans, it was the Swiss farmers and peasants who whiled away their winter months by making watch components.
With no electricity, the watchmakers' workrooms faced the south where they could get the most light. You could tell when a watchmaker was going to add an apprentice or workman by the addition of a new window to their building. The Swiss built and have nurtured many luxury watch companies as the meticulous skills were passed from generation to generation.
Yet in a recent survey, 40% of Swiss watch executives are pessimistic about the sector's economic outlook.
The report went on to say that the majority of U.S. luxury buyers research watch and jewelry products online before they purchase.
However, much of the research ends up diverting consumers to gray market sites.
As luxury brands try to adapt to an omnichannel world, it appears that people are willing to forego authenticity for an online price.
And don't forget Amazon is gaining in the luxury market. They added three million new Amazon Prime members in the third week of December alone.
Luxury retailers have to change their service model if they seriously hope to compete with Amazon and those grey-market online sites.
While Baby Boomers still control 70% of disposable income, once they're gone, the new norm of shopping will be determined by Millennials who prefer to shop and return online.
In fact, many Millennials would rather rent than own.
If that doesn't keep you up at night, it should.
On top of that, Johann Rupert, chairman of luxury brand Richemont said, "We are in for a huge change in society. Get used to it, and be prepared."
Right now though you still have a fighting chance to give visitors a reason to buy at your luxury store, but the clock is ticking.
In fact, in a recent survey, only 38% of consumers said they receive better customer service in luxury retail than in non-luxury retail.
62% is a pretty hefty amount of dissatisfied luxury shoppers, isn't it?
Much like kids aren't born knowing how to be respectful - they have to be taught - so too employees aren't hired knowing how to be great representations of your brand.
It has to be taught.
Because you haven't…
They wait with their arms crossed at the front of your boutiques.
They deign to speak only to shoppers they feel are worthy…
Here's the thing…it's not 1960.
You can't tell a book from its cover
has never been truer.
You can't tell the worthy from the unworthy just by looking at them.
What To Do
As the representative of a luxury retail consulting firm, I'm here to tell you that means you have to demand more from the people you hire.
No Mr. CEO, not giving more tasks to fewer salespeople and still expecting them to be completed.
No Ms. CEO, not expecting more sales with zero training.
It means you have to train those you are employing on how to create exceptional experiences each time and hold them accountable for the learning you are teaching.
Do you know how many inquiries I receive about sales training?
Do you know how many inquiries I have from C-level executives who see what I see and want to change but have no budget?
Do you know how many salespeople contact me who received no training, but who will be fired if they miss a monthly quota?
The answer on all counts is a lot.
But here's the thing…
Many salespeople are doing an awful job. That is as true in the Italian, German, and British luxury signature boutiques as in most department stores.
You Mr. or Ms. CEO, are letting those salespeople squander all of the knowledge your craftspeople have used for generations in creating your luxury products.
By letting those employees sell your jewelry, your watches, and your apparel, you are also destroying everything the founder of your company, who had the smarts to create your brand, built.
It used to be you would respect what someone built so you had a place to work.
You, as an employee would be as responsible to keep the store, to share the passion of the artisans, and to be as profitable as the founder.
You knew you wouldn't have anything if it weren't for that visionary.
You Ms. or Mr. CEO have to help employees respect the institution they work for.
You can't let them take the opportunity for granted.
You can't afford to allow them to treat items that have generations of heritage like they are mass-market items.
But from the calculators I see in some stores, you do.
Everybody has to believe and respect the brand or customer service is non-existent.
You have to help them want to be a team player.
Those in marketing don't have the luxury of not doing their job because everyone is looking at their small team for results.
When it gets to your sales floor, you have to look for your sales professionals to do their job of knowing how to sell luxury as much as any of your ateliers, craftspersons, or other artisans working in their workrooms thousands of miles away know how to build luxury.
Average doesn't cut it.
See also, Selling Luxury Products Without A Discount
In Sum
Your employees are getting away with treating potential end users like crap… on your dime.
You have to get tough. You're leaving money on the table. You are attracting customers to a legendary luxury brand; you're not getting your return.
You've thrown up your hands and gone to play with the shiny object of technology, leaving your luxury brand in many ways to untrained and disengaged drones.
Ask yourself right now, Why should the employee do more than show up if no one's looking?
If you're going to be paying more money for these folks, you damn well better get your money's worth.
Those who manage the brand at the other end expect the same.
Do your job.
Customers will notice.