How to Avoid The Warehousization Of Your Retail Store
September 03, 2017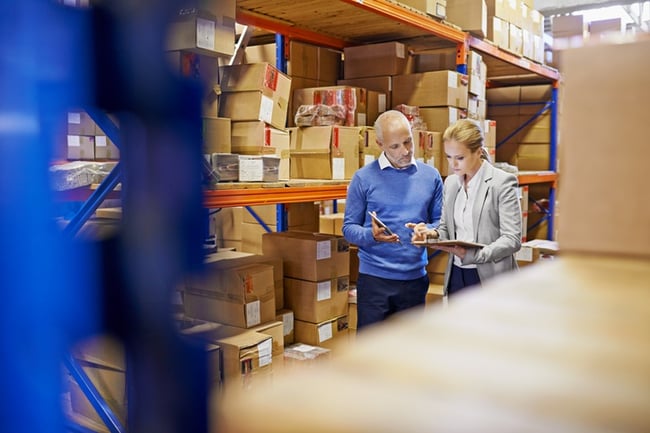 The other day a friend and I checked out a new restaurant in my neighborhood. At 6:00, we were the only ones in the upscale Italian bistro.
The new owners had spent a decent sum to transform a beer pub into a white-linen dinner house. We watched as several people came in to pickup orders; seems the new place offers three dishes for take out only for $20.
Meanwhile, the restaurant itself was empty with servers standing around.
It struck me how this was foodservice as warehousing; come in and pick up your order.
No time for conversation…
No checking out the new surroundings…
No exploring new food choices or treating yourself to a drink or dessert.
It is bare-bones dining akin to McDonalds.
You might as well be a food truck.
A few weeks ago, a major Chicago hotel I had a reservation with implored me through emails and messaging in the lobby, to check-in using their mobile app.
Get to your room with no chance for someone to be nice to you…
To ask for – or pay for – an upgrade…
Or to hear that familiar word: Welcome after a long journey.
Rooms as warehouse.
It's convenience store applied to hospitality.
But isn't dining about the dining experience?
Isn't hospitality about well…hospitality?
I think so.
At the same time, I stumbled into the ATT store in Chicago looking for a portable charger for my iPhone. On display was the iron throne from Game of Thrones. The greeting I heard from the employee? "Are you just here for Game of Thrones?"
She didn't want to be bothered by yet another person who told her, I'm just here for the Game of Thrones set, so she proactively dismissed everyone as the same.
She wasn't trying to sell the merchandise, or my discovery of the flagship ATT store or the Game of Thrones experience.
She didn't care to discover why, on a hot and humid afternoon, a guy walked into their store out of all the stores on Michigan Avenue. I couldn't find the chargers and left without a purchase.
It's distraction touted as innovation.
Game lost.
Then I saw the news about Walmart's new Pickup Tower.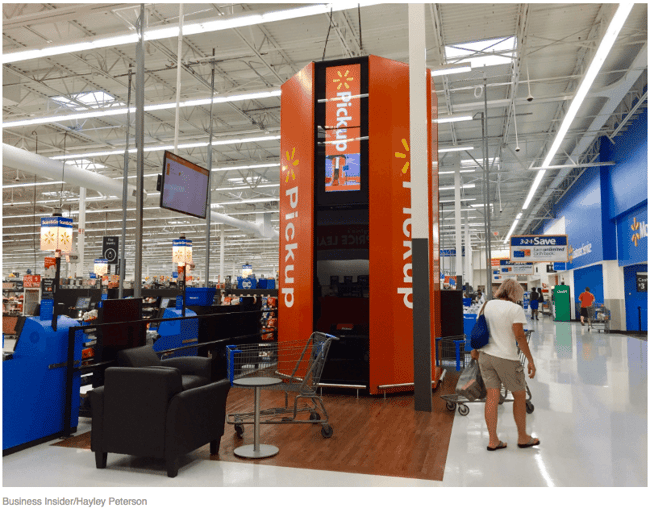 It's a giant self-service kiosk that dispenses customers' online orders in its stores. Centrally located at the very front of about 100 of their stores, you simply scan a barcode and your purchase arrives in about 45 seconds.
Leave as quickly as you can…
And where does it all come from?
Somewhere this stupid idea has grown that I only need what I think I need.
Dads have thought that for generations until their gift is unwrapped and it takes batteries.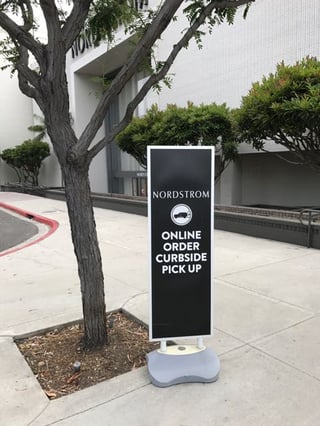 We keep hearing retailers have to come up with new experiences in their stores. I'm sure that's how the GOT event was envisioned.
But what if all the distraction and BOPIS is really saying our experience isn't worth your time?
Enter Amazon and their new 2-minute snack pickup for students ordering on their smartphones. Amazon is even putting lockers in other businesses for pickup.
It's all part of a plan, I believe, for us to be trained to forego the cash register like in their pioneering Amazon GO prototype in Seattle.
Use of store as warehouse.
Yet at the same time, thrift stores are on the rise. In fact, reselling of thrift apparel is projected to reach $33 billion by 2021.
Shoppers are eschewing online to spend time in a brick and mortar store to find something unique and authentic. In addition to the thrill of discovery and putting an outfit together, thrift store clothes come with a story about how they were found.
Isn't that what regular stores used to offer?
Look, Amazon has physical locations within 10 miles of 80% of the population, and they can afford to lose $7 billion a year on offering free delivery. Their goal is to make brick and mortar the same as online.
Click and collect. Not browse and experience.
Warehouse.
This past week I received a question for my Friday Facebook LIVE video asking how part-time employees can connect with customers who are in a hurry and "just need this" into a bigger sale.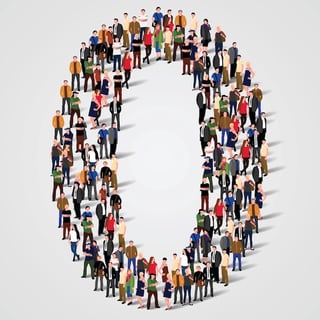 That's part of the transformation into a retail products warehouse because most retailers have zero training process, zero idea on how to sell their merchandise, and zero hiring standards other than can you fill a shift? Their employees are little more than Amazon pickers in a warehouse.
That has to change.
If you don't offer something more, your shoppers may as well skip the trip to your warehouse - uh, store – and buy direct from the manufacturer's online warehouse.
And that's just what's happening right now with brands such as Nike, who seeing declining brick and mortar sales, announced they are going after the direct to consumer market hard.
How to Avoid The Warehousization Of Your Retail Store:
You must be the opposite of click and collect. We are becoming a click and collect society in part due to the laziness of business owners who let employees get away with it. Customer service in your store must be engaging and focused on building the sale. You need to engage and connect. Customers may come in thinking they need just one thing but with an engaging conversation and a variety of products and displays you can lead them to buy something else.
This means in order to elevate the in-store experience of your shoppers, your store operations team must train to new standards. You can't let younger employees default to what they've heard all their lives, Can I help you? My retail sales training program SalesRX is helping literally thousands around the world. It can help you too. Better yet, hire me to personally train your crew.
Let me put it another way...
You must be the opposite of ask and receive. When shoppers are presented with a human being, they retain more of the information they heard due to the social cues and back and forth exchange. If you're selling premium items in particular, your employees have to understand they are helping craft a lifestyle, not selling just a hoodie.
Shoppers respond to and process what they learned from a human trusted advisor more deeply than from a webpage. These days the decision between a customer choosing to drive to your store over a competitor is your ability to know exactly what to say, when to say it, and how to make it count. You can't wing it over and over again on your salesfloor and expect to survive.
Which means...
Be the opposite of stack it high and let it fly. Do you think your selection is your unique selling proposition?
Reality check: Amazon's product selection has increased 95% over the last 16 months, going from 245 million items available online to 480 million — that's a near half-billion items that shoppers are able to choose from.
Having more product isn't your competitive edge.Having a crew who are relentlessly trained how to sell it will. Having a crew who are made to roleplay again and again so they can't get it wrong with an actual shopper will.
And those skills will help the associate to not just sell the one thing someone came in with a coupon for, but to upsell to the premium merchandise. It's selling the full haircare system, not just a shampoo. It's getting the whole shopper list, not just the one specific item on it.
See also, What Do Shoppers Value and Want When They Walk Into Retail Stores?
In Sum
Contrary to the headlines, brick and mortar is not imploding.
According to IHL Group, over 4,000 more stores are opening than closing among big chains in 2017. On a percentage basis, 42% are opening stores, 43% are holding steady, and only 15% are showing a net decrease in stores.
Some retail apocalypse.
That said, if the physical store is still growing, why are retailers in such a hurry to distance their shoppers from having to use it as anything more than a drive thru?
And don't get me wrong, I'm not a Luddite. I do understand. I would want to use every tool I could to make sure my drive to the store was rewarded with a purchase of a sought item – not a shrug by a cashier, a wave and we're out.
Yes digital tools can help, but they should help you make more sales in store – not fewer.
So let Amazon have lockers for BOPIS snacks…
Let Walmart have their Pickup Tower…
Let the big boys find new ways to be a warehouse.
If you want to sell more in your store, you must find ways in your store to be more human with technology, not less.
Otherwise, you're just four walls filled with stuff where fewer and fewer shoppers are willing to settle for a rotten customer service experience.
Make no mistake. That's entirely your responsibility.
Are you doing everything to survive and thrive?
Knowledge is power, so if you haven't taken my Retail Assessment Tool, I encourage you to see where you excel and where you need work before your customers simply drive on past you and you're crying the blues that it was all online's fault.
Read More About: