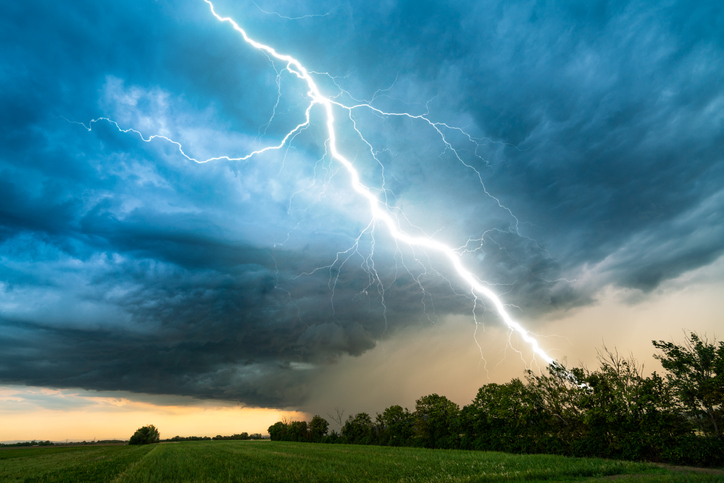 A lot of money is chasing the term of disruption in retail.
From innovative AI chatbots to new payment solutions, everyone is hoping to disrupt – or more accurately steal – market share from established companies the way Uber disrupted taxis.
Yet the more profound disruption in most businesses are the everyday kind.
The kind of disturbances that interrupt your ability to provide customer service, to build a relationship with that customer, and have them wanting to return.
It can show up in the way your existing technologies handicap you, in the training you give your employees, and all the way to the standard you hold everyone accountable to in your organization.
It's easy to have a customer gush about a great experience they had in a store once.
Even a stopped clock is right twice a day.
But in order to succeed, you need to be able to execute flawlessly time and time again with every customer... every time.
It's what I call being brilliant on the basics.
Customer service disruptions eat away at a brand's promise to its customers. It can be seen in my bad customer service story at a Westin hotel…
I had a speaking engagement at the Pasadena Westin and had arrived a day early. I had checked the Bonvoy App to see if they had rooms; a standard room was $269. I thought I could get a better rate by simply driving over there.
I told the front desk agent I had a two-night reservation starting the next day and just wanted a room for the night.
We're completely sold out, he said.
"How is that possible? I asked. "I'm speaking here Tuesday. I just checked the app and it showed availability."
You can't trust the app; we're completely sold out.
I opened the app and the $269 rate was now gone but showed the same room was $309. I told the front desk clerk it still showed I could get a room.
Sir, we're completely sold out.
I tried to book the room, but the app stalled. I opened the Hotels Tonight app, rooms available $214. I clicked and confirmed.
I showed the clerk. Now I was fairly incensed and asked to speak to the manager. A young woman came out. I said, "How is it possible that I was willing to pay $300 but had to go to a discount site to get a room?"
We can't control third-party prices sir.
"This has nothing to do with price, this has to do with him using the word completely. I'm a loyal Westin customer – the guy didn't even try."
She said she would upgrade me to a suite and made my keys.
I got to the third floor, opened the door, and saw and unmade bed and spotted dirty towels on the floor in the bathroom.
I went back downstairs…
"What's the matter?" asked the same woman. I told her. Visibly embarrassed, she checked and assigned me to another room on the same floor.
And… I'm going with you this time.
We arrived at the new room, she opened the door and…also dirty. I laughed and said, "You can't make things up like this. With over 300 rooms, how can the housekeepers set the rooms to clean or someone at the front desk not know how to mark a room dirty?"
We went back down and got the keys to a standard room, she apologized, and it was fine.
The next day, I reached down under the sink to get a towel and as I came up noticed black trails from under the rim of the toilet. I went down and asked for the manager.
The guy behind the counter said he was in charge and added, "I'll send someone up right now." The toilet looked the same the rest of my stay.
What we got here is a failure to communicate as Strother Martin in Cool Hand Luke famously said.
This kind of sloppy operation is what is handicapping many businesses, the inability to execute brilliantly again and again.
The laziness of some that spills out into other departments.
The goal of getting someone out of your face rather than trying to fix the problem.
The lack of checks and balances.
Where are your disruptions?
Is your technology reliable?
If I order online or your staff checks the computer, is your inventory accurate? And if not, do you have systems in place to remedy?
Is your staff quick to answer and slow to listen?
Who follows up on who if something does go wrong?
Is someone held accountable on both ends for causing a disruption in your organization and held accountable at the other end to fix it?
This should be the topic of your next meeting.
See also, Four Seasons Hotel Provides Lessons For Higher Luxury Retail Sales
In Sum
Failure starts as a fundamental breakdown of humans and grows when those responsible are not held accountable.
A recent ICSC survey found a majority (73 percent) of respondents said that receiving good customer service from a retailer increases the likelihood that they will spend more money than they had planned.
You can't deliver that with set and forget operations standards.
If you're not looking at your internal disruptions to a customer's service level in your store, you're ripe for a competitor to steal them away.