Shaking Off the Retail Apocalypse With Hope and Real Data

By Bob Phibbs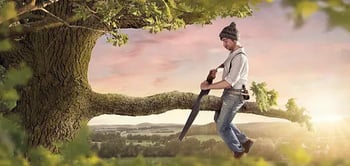 This is a lengthy article to lay out the details of the retail apocalypse, a claim of massive store closures, shipageddon, and other claims. I hope you'll take the 15 minutes to read it to gain hope from the real data.
Article Highlights:
The U.S. GDP is surging forward with an estimated 5% GDP for calendar year 2021. This bodes well for brick-and-mortar retailers as we're starting to see a retail resurgence.
The term 'retail apocalypse' picked up greater momentum in the media throughout 2020 frequently citing one research firm's claim. That firm's original claim was overstated by approximately 300%.
Contrary to popular opinion, real data shows signs of a retail resurgence in 2021, giving hope to brick-and-mortar retailers.
A month into 2021, brick-and-mortar retailers began to regain hope that the chaos of COVID-19 was fading away.
For retailers of all store sizes, 2020 posed massive challenges. Thousands of retailers contacted me after March 13, 2020 when the U.S. announced a national emergency due to COVID-19. I will never forget their questions:
How will we pay for our staff and overhead? What do I tell our staff?
Will we ever re-open or is this the end for our store?
How much market share will we lose to our online competitors or big-box 'essential' retailers because they're staying open?
And most importantly, are things ever going to be 'normal' again?
As retailers stare at the closed front doors of shops and restaurants side-by-side, the question remains: "Where's the hope, Bob? What can we expect for 2021?"
Hope is one of the most powerful forces in the world. A feeling of hope drives us to plan for a better future. Hope binds us together with complete strangers.
What this pandemic reminded us more than anything else is how incredibly resilient we are as an industry. In fact, I started a whole Hope For Retail Project.
But hope without evidence to support your hope is foolish. We need to know there's real evidence for hope to keep moving forward.
A resurgence of retail shopping is in the near future, and no, this isn't just a pipe dream - this is becoming reality. You maybe wouldn't recognize this resurgence though based on recent headlines. The breathless reporting on store closures and malls in trouble drowned out many signs of retail resurgence. Some of those who were the quickest to cry "The sky is falling!" are still not taking accountability for falling well short of their claims.
This wasn't what we were told was going to happen last year. In fact, the term you probably heard from numerous media outlets about 2020 was "retail apocalypse". That narrative was greatly enabled by one report from Coresight Research.
Let's look at it as a case study in how one report can affect millions in retail.
Coresight Research's Fuel to the Fire of the Retail Apocalypse
On March 24, 2020, I received an emailed report from Coresight Research: "US Store Closures 2020 Outlook: Coronavirus Outbreak Set To Trigger Unprecedented Number of Closures". What jumped out to me the most was their claim that 20,000-25,000 U.S. stores could permanently close in 2020. Now, to refresh your memory, this was a week and a half after the March 13th meltdown in the stock market as this whole COVID-19 fiasco became our new reality.
Understandably, we were all at a loss about what this would mean for our future. How deadly is this disease? Is it even safe to stay open? If we do stay open, how does this all work? People wanted answers and turned to researchers.
Less than a day later, multiple other media outlets started referencing Coresight's claim. By June, Bloomberg referenced Coresight's claim that as many as 25,000 U.S.-based stores would close forever in 2020 even before knowing the full extent and duration of the lockdown. (Bloomberg, "As Many as 25,000 U.S. Stores May Close in 2020, Mostly in Malls") Bloomberg continued citing Coresight's claims, "The number would shatter the record set in 2019, when more than 9,800 stores closed their doors for good, according to a report from retail and tech data firm Coresight Research."
The runaway train picked up more steam on June 4, 2020 when Textile Focus shared that John Harmon, a senior analyst at Coresight Research, revealed this information during "recent webinars organized by Planalytics". (Textile Focus, "Coresight Research Says, "Retail Store Closures in 2020 is to see Doubling Over Last Year") Bloomberg Quint and a number of other reputable outlets soon followed up Textile Focus' article by highlighting that Coresight's estimates were mostly associated with the 'inevitable demise of malls':
An estimated 35 online publications cited Coresight's claims just on June 9, 2020. Since that day, an estimated additional 200 different publications and media outlets cited those same claims from Coresight.
During the final months of 2020, there were still multiple articles citing this information:
"Jan Rogers Kniffen, a veteran retail executive and JRK Worldwide Enterprise founder, told Yahoo Finance Live, "There are 110,000 stores in America. In total, we think there is going to be at least 25,000 of those 110,000 stores closed from now through the time COVID-19 ends and we get to the other side of it." (The International Business Times - December 1, 2020,

"More Coronavirus Retail Casualties: 'Half' Of America's Malls Could Close In Retail Apocalypse"

)
"Investors should be prepared for more sweeping store closure announcements — known affectionately in retail analytical circles as the "retail apocalypse" — after what is shaping up to be a lackluster holiday shopping season thanks to the COVID-19 pandemic." (Yahoo! Finance - November 30, 2020,

"Retail apocalypse will spread after gloomy holiday season: strategist"

)
There's a specific term that these publications, among many others, continue to apply to the doom-and-gloom claims powered by Coresight and other outlets: retail apocalypse.
It is a term around bricks-and-mortar stores that for years has been a guarantee to drive clicks and fill out column inches for outlets looking for the next disaster. Don't take my word for it though, let the quotes speak for themselves:
The Atlantic - April 10, 2017: "What in the World Is Causing the Retail Meltdown of 2017?"
"From rural strip-malls to Manhattan's avenues, it has been a disastrous two years for retail. There have been nine retail bankruptcies in 2017—as many as all of 2016. J.C. Penney, RadioShack, Macy's, and Sears have each announced more than 100 store closures. Sports Authority has liquidated, and Payless has filed for bankruptcy."
Bloomberg - November 8, 2017: "America's 'Retail Apocalypse' Is Really Just Beginning"
"The so-called retail apocalypse has become so ingrained in the U.S. that it now has the distinction of its own Wikipedia entry. The industry's response to that kind of doomsday description has included blaming the media for hyping the troubles of a few well-known chains as proof of a systemic meltdown.
Business Insider - January 1, 2018: "A tsunami of store closings is about to hit the US — and it's expected to eclipse the retail carnage of 2017".
"More than 12,000 stores are expected to close in 2018 — up from roughly 9,000 in 2017, according to Cushman & Wakefield. A rash of bankruptcy filings and announcements to close stores are expected at the start of the year, when retailers are flush with cash from the holiday season. Among the companies most likely to file for bankruptcy within the next year are Sears, Bon-Ton Stores, Bebe Stores, Destination Maternity Corp., and Stein Mart. The closings would push hundreds of shopping malls to the brink of death."
Forbes.com - January 25, 2020: "Is the Retail Apocalypse Over?"
"The "retail apocalypse" continues in spite of the good gain of 3.4% in overall retail sales, according to Mastercard, and online sales gains of 18.8% versus last year. Online retail is still only around 8% of total retail."
Axios.com - July 6, 2020: "The impending retail apocalypse"
"Malls are going belly up. Familiar names like J.C. Penney, Neiman Marcus and J. Crew have filed for bankruptcy. Increasingly, Americans' shopping choices will boil down to a handful of internet Everything Stores and survival-of-the-fittest national chains… A research report from UBS predicts that 100,000 brick-and-mortar U.S. retail stores will close by 2025, in a trend that started before the pandemic and has accelerated amid coronavirus-related shutdowns."
Penn-Live Patriot News - Jan. 4, 2021: "'Retail apocalypse' continued in 2020: JCPenney, GameStop, Gap and more than 40 other retailers closed thousands of stores"
"The "retail apocalypse" has been going on for several years and last year was no different. It is fair to say that the majority of retailers closed stores at least temporarily due to COVID-19 last year. But more than 40 retailers had announced plans to close some or all of their stores permanently in 2020."
Retail Dive mentions "retail apocalypse" over 330 times on its website. Retail Dive even went so far as to post its own hit list of major retailers who filed for Chapter 11 bankruptcy in 2017. Let's not even go into detail about a recent two-part Medium series about "The Retail Apocalypse Game", proposing,
"This engaging exercise/game should provoke interesting discussion in both educational and social settings… Thus, "playing the game" should provoke talk about the nostalgia for companies and stores, along with the surprising context for exactly when the retailer declared bankruptcy."
You have to wonder if some media outlets have any hope in the future of retail.
As you can clearly see, this idea of a collapsing retail industry started three or four years before any of us ever heard about COVID-19. If Coresight Research's predictions were true, then this 'retail apocalypse' seems like a matter of when not if for retailers, especially in light of 2020.
However, the stats and stories I'm going to share with you paint a far different picture than the term "retail apocalypse" would lead you to believe.
What the Data Tells Us About Coresight Research's Claims
One article in particular from Retail Info Systems (RIS) caught my attention around the end of November. "Despite the pandemic and the record number of store closings – predicted to hit 25,000 in 2020 by Coresight Research – there is a massive amount of evidence showing retail is actually a growth industry." (RIS - November 19th, 2020, "Store Closures Mask Retail as an Investment Hot Spot")
Wait- what happened to the 'retail apocalypse'? Weren't as many as 25,000 U.S-based stores supposed to close in 2020? How was Coresight Research's claim so inaccurate?
Those questions didn't escape me when I received the January 10, 2021 issue of Weinswig's Weekly from Coresight Research. In this issue, Weinswig confessed, "Our estimate was based on our analysts' experience in tracking store closures and our substantial historical data sets, but we admit:
I understand - we all make mistakes, and I'm certainly not one to throw stones.
That said, our industry trusts experts like me and many others, including Coresight Research, to give the best possible information and respond to new data with humility and tact. This especially matters in situations when our expertise is proven wrong.
Coresight Research's claim by their own admission was wrong that as many as 25,000 U.S.-based stores would close in 2020.
It seemed plausible though, right? Pandemic. Limited Occupancy. No need to go to the mall.
Would it surprise you that Coresight reported that the gross number of U.S.-based stores that closed in 2020 was not 25,000 but only 8,721? (Coresight, January 10, 2021 - Weinswig's Weekly)
Would it further surprise you to learn that more stores closed in 2019 than in 2020?
It's true. The gross number of U.S. stores that closed in 2019 was 9,832, more than the number that closed in 2020.
Not only did Coresight's initial claim of 25,000 fall short by 16,279, but their claim informed hundreds of other outlets to share the same doom-and-gloom outlook.
And that's the bigger issue to me.
Why didn't Coresight take a more active approach to adjust its claim throughout 2020 when the evidence began to show they were wrong?
Instead, Weinswig explained away their claim by referencing three reasons for the 'turnaround': radical solutions, unhindered consumer shopping, and redirected spending.
The significant problem I see with this explanation is that it ignores the devastating impact in mindset and perception around brick-and-mortar stores that Coresight's initial claim made, resulting in lost opportunities for retailers in 2020 and beyond.
How Much Retail Industry Confidence Eroded Due to These Claims?
How many landlords refused to secure new brick-and-mortar tenants because of Coresight's claim?
How many businesses didn't receive the funding and support they needed because it might have been felt "The retail apocalypse is inevitable, so why waste our money on stores?"
How many hard-working business owners gave up hope and closed up shop for good because "it's just a matter of time since we're facing a retail apocalypse…"?
How many leases were not renewed because of this well-respected firm's claim that was left largely unchecked for much of 2020?
No, Coresight Research did not invent the term "retail apocalypse", and I'm certainly not claiming that they are the ones solely responsible for the significant downturn in fortune for brick-and-mortar retailers. As I already mentioned, there were many factors that led to the disruption brick-and-mortar retailers experienced in 2020.
Is the retail apocalypse truly canceled?
Only time can tell, but from what I can see, the data is strong and growing stronger every day that shows a true resurgence and evolution in in-store shopping. I truly believe - and the data seems to support this claim - that brick-and-mortar retailers may have the last laugh in 2021, and yes, we can celebrate a brighter future, even in the midst of this darkness today.
I am here to give retailers of all backgrounds and locations hope for retail in 2021. Let the facts show you why retailers have reasons for hope…
The Unspun Facts About Retail's Resurgence Heading into 2021
Let's start with the U.S. GDP for Q3 2020 through Q1 2021 projections. The Wall Street Journal reported that the U.S. GDP "grew at a record pace in the third quarter—increasing 7.4% over the prior quarter and at a 33.1% annual rate—recovering about two-thirds of the ground it lost earlier in the coronavirus pandemic." (The Wall Street Journal, Oct. 29, 2020) Yes, that was only one quarter, but what an encouragement!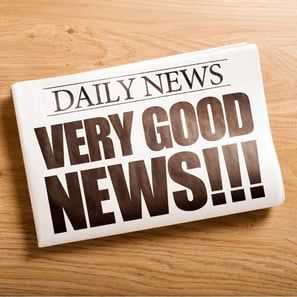 The Congressional Budget Office just came out with estimates for 2021 yesterday that the economy is improving faster than expected. They aren't political appointees, they are viewed as arbiters of economic truth and they expect 4.6% growth in 2021.(Economy to grow at fastest pace since 1999.)
Deloitte's annual holiday retail forecast for the end of 2020 stated that holiday spending was expected to be as much as 1.5% higher than 2019. Mastercard SpendingPulse, arguably one of the most accurate transaction trackers for online and in-store retail sales across all payment methods, reported that "Total retail sales grew 3% over the extended 75-day holiday period, versus a forecast of 2.4%." In comparison, during the 2008 Great Recession, the holiday shopping season saw a 3.5% drop in holiday retail spending.
People didn't have money in 2008. They still did this past holiday season.
The National Retail Foundation (NRF)'s post-2020 holiday press release mentioned the same resurgence in holiday retail shopping. "Retail sales during 2020's November-December holiday season grew an unexpectedly high 8.3 percent over the same period in 2019 to $789.4 billion, exceeding the National Retail Federation's holiday forecast despite the economic challenges of the coronavirus pandemic." (NRF, January 15, 2021)
"For perspective 2020 was the highest holiday growth rate in records going back to 2002 – beating since 6.8 percent in 2004 – and more than double the 3.5 percent average of the previous five years, including 2019's 4 percent gain."(NRF, February Monthly Economic Review.)
Now, that still doesn't address the real comparison between online and brick-and-mortar retailers.
Ecommerce experts are quick to mention that ecommerce accounts for one out of every five dollars spent with retailers, but that's still only 20% of total retail spending. That's a slight increase from 13% in 2019. (Fortune: "Holiday retail sales rose 3%, driven by online shoppers")
If online retailers are dominating the in-store competition, where is the massive scoreboard showing different results?
It doesn't exist.
Even in a global pandemic, in-store retailers are still keeping well within striking distance of their online competition.
Neely Tamminga with Distill shared a post from CNBC "U.S. Retail Sales Fall Again in December" but she added, "December retail sales were up +4.8% on an unadjusted basis over December's results last year. This would reflect an acceleration from the +2% increase in November." (LinkedIn)
But I get it, it's all about grabbing attention and getting you to click and be fearful so you'll click some more. The New York Times warned consumers to brace for a holiday 'Shipageddon' with "delays and chaos as parcel companies already stretched thin also tackle a surge in holiday packages." (The New York Times - October 16, 2020: "Brace for Holiday 'Shipaggedon'")
Yet only a few days ago, we learned that Shipmageddon never happened.
Surprised?
Yes with more than three billion parcels delivered according to ShipMatrix UPS delivered 96.7% of its parcels on time, FedEx clocked in at 95.1%, while the U.S. Postal Service, beset by understaffing and an avalanche of parcels from FedEx and UPS shippers, came in at 93.2%. (ShipMatrix - January 7, 2021: "With Over 3 Billion Parcels Delivered in Peak, Expect a New Record for Returns"
We have real challenges in retail right now, no one is arguing that, but I do have to ask the fascination with cultivating fear around the collapse of an industry that represents one in four jobs.
Where does the unending doom-and-gloom speculation get all of us? The constant doom-scrolling across media almost seems obsessed with scaring us.
Facts are our friends, but the consequences of dire forecasts hurts all of us, doesn't it?
Jason Goldberg with Retail Geek recently shared a chart, "Remember those '10 years of e-commerce progress in 3 months' slides, showing 33% e-commerce penetration? This is how it really worked out: 13%->19%->16%. That 3% increase does represent $15B/mo in additional e-com sales and 2-3 years acceleration." (Flourish E-Commerce Share of Retail)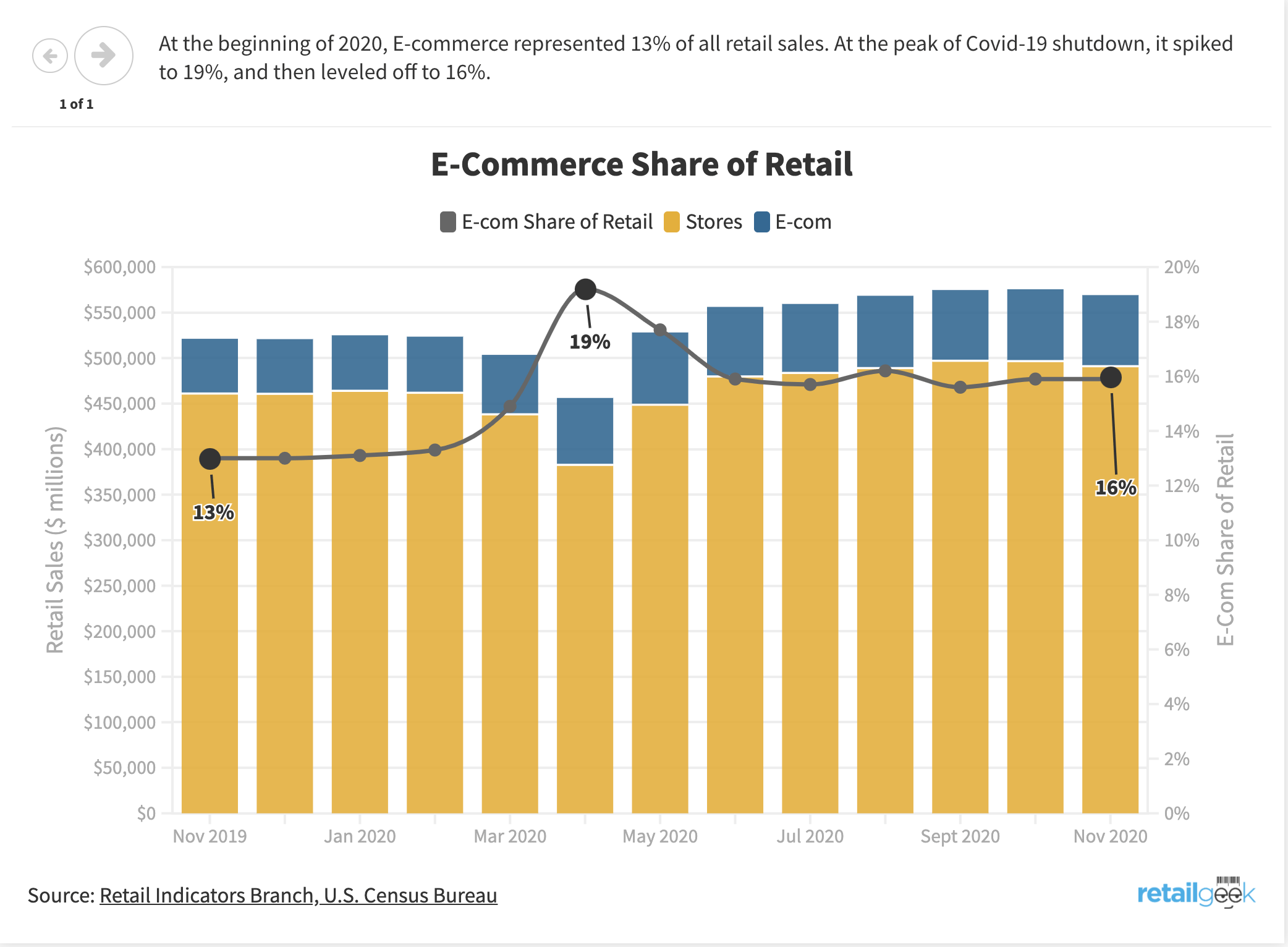 And just yesterday Brent Beshore shared on Twitter that ecommerce gains are far less than many estimates from research firm McKinsey.
"A widely shared report from McKinsey, claiming ten years of ecommerce growth was packed into the first quarter of last year (with ecommerce surging to over 30% of retail sales), appears to be completely unverifiable hype looking back at the actual data." pic.twitter.com/yZgxNiwUrv

— Brent Beshore (@BrentBeshore) February 1, 2021
Ultimately, one has to ask in all the noise, "Are you predicting the future or making the future?"
CNBC did finally add some balance with this headline from Jan. 13, "Surprise! This chart shows holiday shoppers did rush to malls in final weeks of 2020." (CNBC)
The New York Times has recently been showcasing ways retail is rebounding and how people are coming together to make a difference as in this article about how one downtown has lit up vacant storefronts attracting new business and why some suburban businesses are thriving. The Wall Street Journal too has a new attitude of hope as in this post about how New Yorkers are buying and opening new businesses upstate.
What No Article Could Ever Convey About Retail's Current Reality
We already saw the surge in in-store holiday retail spending, up $789.4 billion according to the National Retail Federation. We see the estimated 5% U.S. GDP for 2021 and are cautiously optimistic, as is the rest of the U.S.
What I also see is a perspective that few have the honor of experiencing as I do. Few, if many other retail experts truly take the time to listen to retailers from all over the U.S. I've heard their stories and what I see in their eyes is the same resilience I saw during the Great Recession. I recognized their grit to dig in and sell our way out of this mess called COVID-19.
Only a few days ago, the IHL Group released its research findings from its most recent study 2021 Store Matters: How Retail Still Runs Through Local Stores in Digital Age. The study surveyed over 300 top retail brands on their plans and sales expectations for 2021. Study results show that approximately 90% of all 2021 retail sales will happen through local stores.
Unquestionably, being a local store is still the biggest differentiator for shoppers today. Yes, someone can buy from Amazon and wait the now-more-than-two-days to get a Prime delivery, but what if they could get it from your store in a matter of minutes?
There's tremendous opportunity in the midst of chaos. Retailers need to seize this opportunity for 2021.
What kind of strategies can we pursue to bring back customers who have responded to the pandemic by shopping entirely online?
We must treat our current context as an opportunity, not an obstacle blocking our path to success. Instead of staying stuck thinking about mask policies and uncertainty, you can focus on creating a better connection with every person who enters your store and visits your website.
One of the biggest changes retailers are experiencing is the change in perspective that many business owners and retail leaders now have about employees and their safety. RIS shared an incredible article about these newfound expectations for retail employees: "More than ever before, retailers must understand their customer-facing employees' role and undertake initiatives to ensure that frontline employees remain safe, empowered, and satisfied on the job." (RIS - "A New Frontier for Frontline Retail Workers")
Furthermore, to quote RIS, a recent PwC study shows that "49% of shoppers have made impulse purchases following a better customer experience and that consumers are willing to pay up to 18% more for luxury merchandise and services after such an experience." (PwC Consumer Intelligence Series)
Your store and your bottom line depend on not how many shoppers visit your location - it depends on how well you can help everyone feel safer and more welcome with another human.
People who feel they matter buy, and those who don't, don't.
This is the secret to creating a true retail resurgence.
This is what will help people feel comfortable leaving their homes, getting to your store, and making the decision to say "Yes!" to you. That doesn't happen by accident. It happens by being more intentional than ever before about the responsibility of being a brick-and-mortar retailer.
The Responsibility Every Retailer Carries: Creating a Remarkable Shopping Experience
Let me be abundantly clear: no government, no politician, no one besides yourself is going to save you from disruption and potential ruin as a retailer. You can beg your customers to keep you in business like Modell's did this past year, but it's not your customers' responsibility to keep you in business.
Look in the mirror. That responsibility lies solely on you, your team, and your collective willpower to create a remarkable shopping experience.
The temptation for your ideal shopper to scroll-and-shop from the comfort of their own home is stronger than ever. What will compel them to get out of their home, onto the road, and into your store, masked and most likely afraid of their safety? What will be that motivating factor?
A remarkable shopping experience.
Lululemon gives us a prime example of what a remarkable shopping experience looks like with their new "virtual waitlist". Shoppers can put their names in a queue that then texts the shopper when it's their time to enter Lululemon. No need for waiting in line, especially in inclement weather. This demonstrates to the shopper that Lululemon values a shopper's time.
If you want to go further in what it takes to create an exceptional experience and how to achieve it with your store with me… read on.
I spent the past 27 years consulting with and speaking to some of the best retail brands all over the world ranging from the smallest Ma-and-Pops locations to global titans like Yamaha, Hunter Douglas, the list goes on. What I know now is what is reversing the futures of retailers in every market, going from certain failure to growing momentum into a prosperous 2021 and beyond comes down to a laser focus on the frontline.
To truly value their contribution and provide them hope. To truly train them in a new way.
Retailers are turning to my online retail sales training program SalesRX because they are tired of settling or hoping something would change. These are retailers who are committed to doing the hard work of training their frontline associates how to engage a wary public.
And the customer results are astounding…
This online retail training program is trusted by thousands of users. SalesRx features 120+ lessons designed to target and optimize your sales team's skills in areas like:
How to Greet a Customer
Building Rapport and a Remarkable Connection
Listening to Your Customer
Presenting Features and Benefits of Products
Handling Objections and Getting the Sale
How to Close the Sale
How to Add on to the Sale
And so much more!
If you're ready to get on the front of this new wave of retail resurgence, SalesRX was made for you.
This is your opportunity to elevate your business - don't miss it!