The Growing Backlash Against Brands Undercutting Their Retail Partners By Going D2C

By Bob Phibbs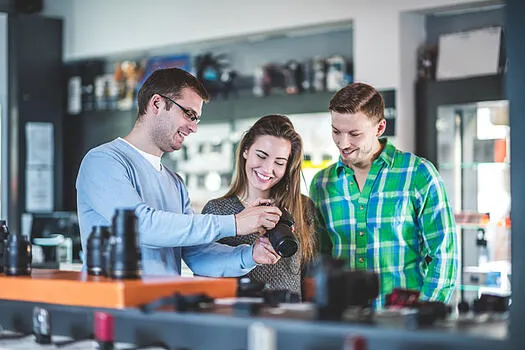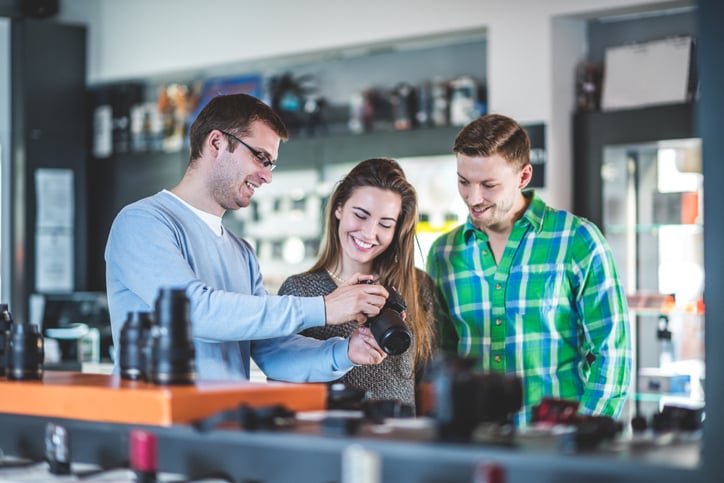 I used to work under a high-pressure bonus program. It was everything to hit goal for the month. Some guys would do incredible deals with shoppers that final week to make their numbers.
It's tough to do the right thing when your paycheck is being challenged. You cut deals, you forget who your friends are, it's all about making THE SALE.
A lot of brands are being challenged due to footfall decreases in malls, discounters moving their merchandise online, and many brick and mortar stores having given up hiring and training exceptional employees to sell their merchandise.
The partnership between retailer and brand are now fraying as a result.
It used to be the retailer would go to a dealer conference and learn about a brand's products features and benefits, take that information back to their team, and train them on how to use that information to sell the product. The retailer would be responsible for bringing the brand's merchandise into their store on their own money, then selling it at enough of a margin to make profit, and then stand behind any problems a consumer had with the brand.
That has all changed as manufacturers are skipping the middleman retailer and going direct to consumer (D2C).
When the manufacturer goes direct to consumer or sells via Amazon or other online sites, a consumer can often pickup the item at a lower price than the brand's MSRP which they hold their dealer network to.
The problem is that without the consumer having gone through a salesperson in a store, they often have many questions about how to use the more expensive product. So they return to the brick and mortar store to get help.
Without any margin in the deal, this free service grates the loyal retailers that built the name brand. So when the inevitable question comes up Where did you get it? And the consumer admits it was via the brand's website, Amazon, or the rest, the retailer feels they are being done in by the very brands they supported for years.
The people walking in your door with a brand new product that they didn't buy from you. They are asking you how to use it. You've never seen them before and they admit they bought it online.
You want to be a good guy and answer their questions but it's not a two-minute conversation; it could eat up a good half- hour or more of a salesperson's time; time they should be using to make sales are instead being used to fix someone else's mess.
There's no profit in there for you.
Take photography stores...
Because the market has changed from everyone needing a camera to almost everyone using their smartphones instead, most manufacturers are scrambling for sales, so many have gone to D2C on their own websites.
What they of course miss in this dash for cash is that their camera-store partners build an in-store community of avid passionate picture shooters which drive add-on accessory sales of lenses, tripods, speedlights, etc.
Further, these manufacturers miss the sea change in who's buying cameras. The soccer mom wanting better pictures of her kid in the middle of the field is a dwindling market; she's instead using her rapidly improved cellphone camera.
But as Bill McCurry, photo industry consultant, notes the idea that everyone is using their smartphones is a cop out.
"Because the brands wouldn't listen to or react timely to industry shifts, they continued to pressure the US operations to reach their sales quotas. That forced the manufacturers to resort to the only thing they knew how to do – burn the prices and force the customers who are thinking about a camera to act and act now. Many brands went online and advertised refurbished cameras at below dealer cost but in most cases the cameras were brand new and the cut in price was just to get the cash so their bosses wouldn't fire them."
A brand's own lack of planning and marketing forces those with little creativity to cut prices any way they can. Take a look at GAP and many other struggling retailers unending 40% off this weekend only sales.
For photo retail stores, printing customer photos was their profit generator with some aspects of photofinishing making 95% margin. McCurry continued, "All through the 1980's and up to the 00's, the camera manufacturers would tell their stores, 'Sell our cameras with no margin to drive the photofinishing market where you'll make money.'
Now those same manufacturers are panicked. They are driving prices further into the dirt and putting more burden on dealers who made their brand a success in the first place."
And manufacturers wonder why camera store owners give up.
Where is their sweet spot? The hobbyist market and semi-pro entrepreneurs in the gig economy. That's a photography store's sweet spot.
Many manufacturers – not just camera companies - want to believe they are so all powerful with their brands the customer will seek them out. But brick and mortar retailers are taking notice and no matter what the brand, are seeking out partners who won't compete D2C.
A recent report by RSR Research included some very important data regarding the brick and mortar retail winners' and losers' attitudes about selling merchandise in stores. Their findings?
"Despite business challenges, over-performing Retail Winners believe that stores will remain their most profitable selling channel."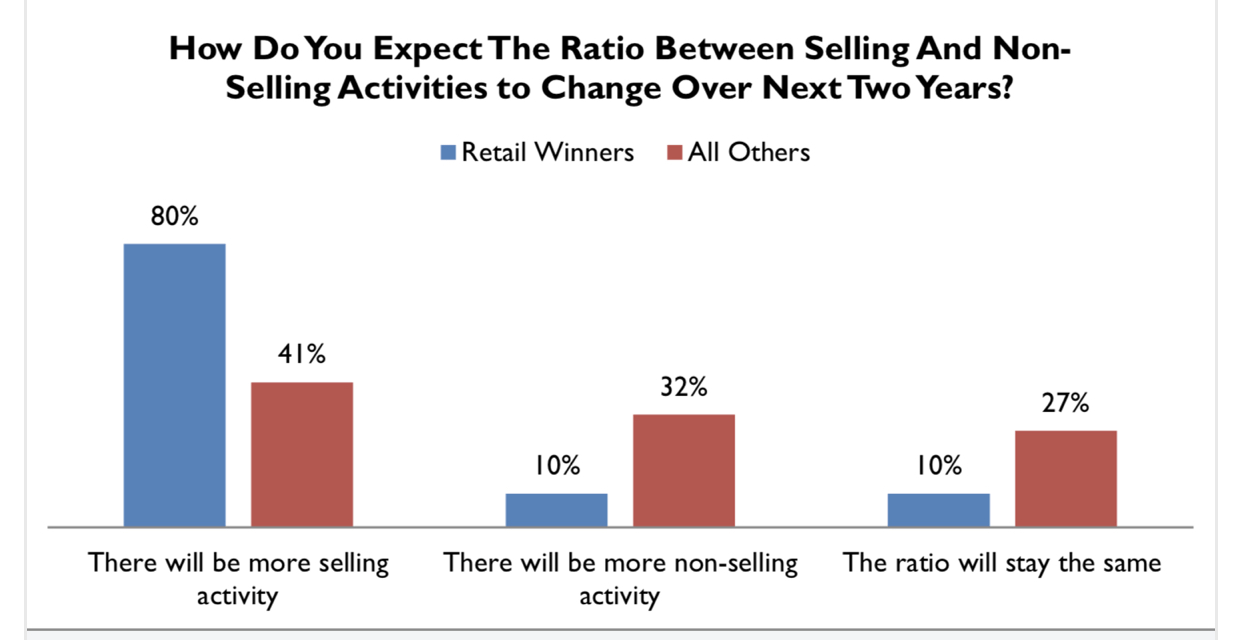 *Chart: RSR Research The Store In 2019: Fulfilling Orders And Serving Customers
RSR Research's report goes on to say, "There was a time when investors and retailers alike believed that their best road to profitability lay in moving more of the business online.
But something happened on the way to online success: retailers started adding up the marketing, handling, shipping and returns-handling costs that erode the profitability of direct-to-consumer orders.
Any expectation that volume would improve profits simply did not materialize."
Therefore, stores are still vitally important.
Martin Lindstrom, author of Buyology, told me on my podcast, "Because of social media, we don't meet people anymore, we don't touch people anymore, we don't interact with our surroundings, we don't have neighbors anymore, we don't know who they are. The reason why a lot of stores are doing well is because they tap into the local community, and create that sense of belonging. And suddenly, those stores are more than just a store; it almost become like a replacement of a community center, perhaps even the church or the sports club."
The recent survey I conducted with NetSuite Oracle found that Gen Z and Millennials are most likely to do more in-store shopping this year followed by Gen X, and baby boomers. They are looking for more than a product; they're looking for a feeling.
Add to this from a report from FTI consulting that shows the rate of growth of online sales is slowing. To be clear, that doesn't mean online sales are declining, it means that sales are growing less rapidly. Where for the last five years, the rate of growth of online sales was usually in the range of 14% to 17%, that growth rate has steadily declined since the middle of 2018, and in the most recent quarter was growing by just 12%.
See also, How does a salesperson convince a customer to buy now and hand over the money?
In Sum
If we are to believe, as some predict, that online shopping has gotten closer to maxing out its share of the market and will reach a certain percentage and stay there, it becomes incumbent on manufacturers to partner with their retailers to sell their merchandise, for retailers to do a better job at it, and for neither to take their historic relationship for granted.
It means you have to speak up to your brand partners who are going D2C and make sure they aren't undercutting your prices on their own websites.
I know there's no perfect answer, we're stuck in this strange dance where the foundations of retailer relationships are crumbling, where the reality is there's not much more you can do to pressure manufacturers.
But in spite of them doing this, keep in mind that the online market is showing cracks in its inevitability. People want to come to stores and you don't want to just be seen as customer service for online retailers or D2C brands.
The smartest retailers are finding ways to charge for their information via a class or one-to-one training. Many customers understand they can't get that kind of training for free and retailers must be willing to charge for it.
You have to build up your own online presence, advertise as best as possible with a better alternative to the online bandits, and you have to sell your merchandise, knowledge, and services more than ever if you want to be a retail winner.
If you'd like to discuss how I can help you with all this, give me a call.