Online Reputation: How to Monitor and Respond to Customer Reviews
June 17, 2014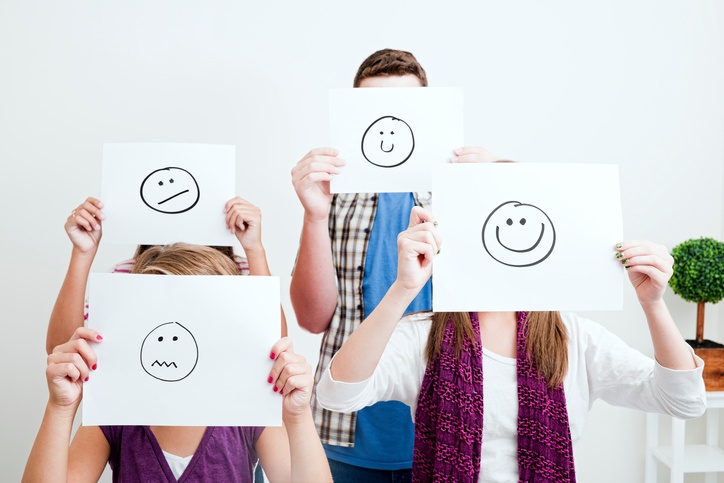 Online reviews mean your small business reputation is now exposed in a variety of places across social media.
While thinking about writing this post about how to monitor your online reputation, I recalled an afternoon when I was in the quad at Woodrow Wilson Jr. High and Marnie James breathlessly asked me, "Do you know what Ben is saying about you?"
I had to know. While it was nothing, customers right now are talking about and submitting their reviews about your retail store to various online social media networks.
Do you know what your customers are saying?
While you hope it's nothing, knowing makes all the difference between competing and closing your doors. According to chatmeter.com:
84% of Americans say online reviews have an influence on their decision to purchase.

97% of review readers find the review they read to be accurate. A few bad reviews can quickly drive away business.
And there are a bunch of places they'll talk about you and post their reviews. The first of which is Facebook, where nearly a billion people hangout throughout the day.
Your buyers can be sharing their negative or positive reviews on Twitter, Angle's list, Foursquare or LinkedIn, - even making a video about their experience with your brand on YouTube.
If you are a hotel, TripAdvisor boasts 100 million users. Yelp, which used to be mostly restaurants, now has reviews from lots of businesses and services.
In fact, a recent study from Harvard Business School revealed a direct correlation between a one-star increase in a Yelp rating led to a 5-9 percent increase in revenue between star ratings on Yelp and revenues at a business.
Why the upturn?
Mainly, new shoppers are increasingly going to the 'net either on their smartphones or other devices and checking reviews before purchasing. Even though they may not know the reviewers on Yelp or some of the other networks, the more stars and positives, the more likely they are to shop with you.
That's a game changer because just a few years ago, shoppers would just trust the direct mailer you blanketed the neighborhood with. Now they'll check before visiting.
That's why you have to monitor what they are saying, good or bad.
Monitoring Your Online Reputation
So you understand you need to know what posters are posting, but how to do it? Set up an automated alert be sent to you whenever your business is reviewed or mentioned on the web. I use Google alerts http://www.google.com/alerts.
While you can set it to send a compilation weekly or once a day, I prefer to set it to "as-it-happens" as things can get out of hand quickly and go viral. On a side note, you can also set one up for a competitor, a shopping center you are considering becoming a tenant of or for a major product line you carry.
You should also set up an alert in Twitter to let you know when your business is mentioned in a Tweet. Twitter is especially important for your online reputation because people with smartphones use Twitter all the time.
Your clients are most likely already using Twitter and you want to pay attention to what they say. If you use TweetDeck, you can just add a column for the name of your business with a hashtag in front of it. (For me it is #theretaildoctor.)
A good site for this, even if you're not on Twitter is Tweetbeep http://tweetbeep.com/ a site that can email you alerts.
Still not sure you are monitoring as many sites as you should? Ask your shoppers what Internet sites they use to find businesses like yours.
Responding to Negative Reviews
Customers gripe for a lot of reasons. Maybe they didn't get waited on fast enough, or maybe a coupon expired and your assistant didn't honor it.
The good news is that when they do, since you've set up the alerts, you can respond with an online message that those prospective clients can see.
And thwart their impact.
Posting a response shows you are listening to your buyers and taking action. Write your post in words that directly address the complaining poster's concerns.
You also want to personalize your message with words such as, "I own the business with my wife Mary and we are sorry to hear you had a bad experience Joe.'" Your post should also note that you thank them for their feedback and tell them how you are improving whatever the reviewer deemed you unsatisfactorily.
If it is really serious, invite the buyer to contact you and include your email address or phone number. It shows you are trying. Just like in your store, a carefully written response can turn a negative situation into a positive one. You can even turn an angry person into a raving fan.
Yes there are "haters," out there who just love to vent online. Since they have a free forum, they love to tell everyone they were wronged. When you respond to them, just tell those negative reviewers that you took their comments seriously and are working to make your business even better.
Don't encourage them. When you look at negative reviews as informal shopper surveys that help you identify and rectify business problems, you can welcome the chance to respond rather than sweat the review.
Make sense?
Responding to Bogus Reviews
Let's face it, some reviews could be coming from a competitor or someone looking to get a discount on their next item.
That's why you need to respond. But be polite like one owner I know who ended his comment with, "I encourage viewers to read the other 100+ reviews who gave us five stars."
Some people will give you a bad review in hopes that you will contact them with deals such as half off a future purchase.
Don't take the bait or you'll be riddled with negative comments looking for the same deal. Instead, post a reasonable response that conveys the actions you are taking to provide an exceptional experience.
Responding to Positive Customer Reviews
Like your employees, we often just notice what went wrong. But when fans rave about you, just like an employee who excels for you – you need to notice.
A simple "Thanks so much for the compliment" may do for a general compliment, but take time to address any specific topics the buyer has mentioned to personalize the response.
Bonus tip: You could also use these tips for responding to commenters on your blog or Facebook Fan page.
Adding Juice to Your Customer Reviews
Print out your good reviews and post them on a wall in your store, maybe under a headline such as "Raving Fans of Our Business."
Copy them to your website and to your Facebook page, as well. Bonus tip: Don't be afraid to ask people to post good reviews in a follow-up email or even at the cash register.
Again, don't offer rewards like this one from GAP for doing so.
Consumer groups as well as the online sites aren't keen on that. While Google Alerts, is the one I use to monitor my online reputation since it's free, you may want to check out some of these as well, Chatmeter, or Steprep.
See also, 9 Easy Ways How To Get Loyal Retail Customers To Write Reviews
In Sum
Managing your online reputation isn't hard but it does need your attention when you are searching for how to attract customers.
Otherwise, you won't know what people are saying about you online until you really need them, and they stay home…typing.

Read More About: