Here's The Number One Reason You're Letting Yourself Get Away With Providing Bad Customer Service
February 11, 2017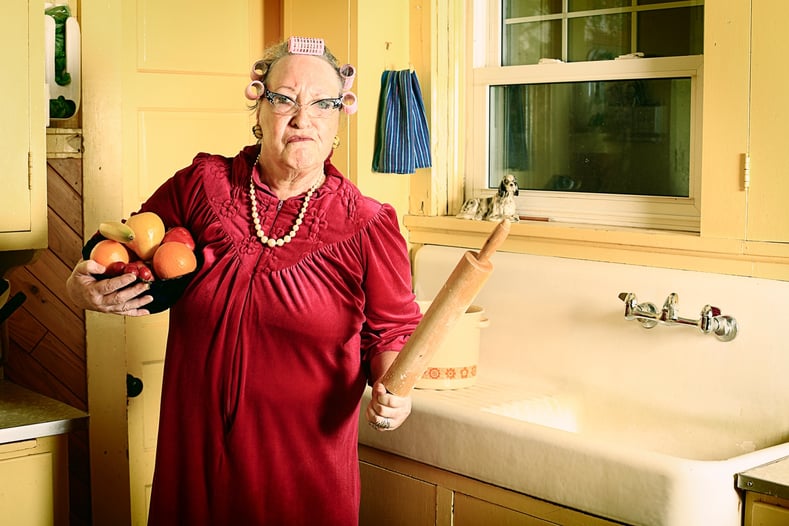 Bad customer service could best be summed up by Lily Tomlin's character Ernestine, "We're the phone company; we don't have to care."
My definition of customer service is the ability to make one person feel, for just a few minutes, like they are the most important person in the world. That takes resources.
I had a reservation for a massage at the Red Door spa at the Marriott Mystic, Connecticut this week. They had two employees at the desk and one asked how she could help. I told her I was checking in and she asked my name.
When I'm the only guy standing in the lobby, a pet peeve of mine is an employee not being proactive.
The other woman came over, looked at the screen and said, "Good afternoon Bob. We're glad you're here." The massage was so exceptional that as I checked out, I asked if I could book a 50 minute session with Logan the following afternoon.
She checked and said, "No, it is his day off." I replied, "OK, just thought I'd ask." Five minutes later, as I was walking through the lobby, I got a call from the spa. The young woman had told Logan what happened and he said he'd come in on his day off. She asked me, "What time is best for you?"
I certainly felt special.
How could they provide this level of service?
Yes, they had enough employees, and they had trained them very well. But they hit it out of the park when they didn't inconvenience me; they convenienced me at Logan's own inconvenience.
What keeps that from happening with most customers?
Businesses large and small have deep pockets but short arms.
They aren't willing to use their money to create customer service, they want to hold onto all of their cash. They don't use their money to train employees and give them the customer-first attitude that Logan has.
Maybe that's because the whole humanity of man has gone out the window. We're in an age that doesn't root for the Rocky's of the world; we hope for and laugh at their failings.
Just look at early episodes of most any reality show. The more the person can't sing, the better we feel about ourselves.
We're living in a gladiator age now where we're publicly sacrificing our own humanity, compassion, and civility to hold onto our own proud, small, selves.
We all want to see ourselves as strong and everyone else as weak.
That self-satisfaction comes into play when customers experience your brand, your store, your employees. Without money to look at how the customer experiences your store, your service, and your employees, you and your employees don't go out of your way, you all retreat.
When your business starts from we did nothing wrong, you end up with frustrated customers.
Now onto another story...
I got up at 3am to make my 6:30am flight to Chicago and onto Las Vegas for a weekend speech. Once we boarded, I asked for a hot tea and the flight attendant told me, "We don't have any hot water."
Hmm…that's really odd.
After an hour the captain announced the water was frozen in the water lines, They were turning up the heat and closed the aircraft door in hopes they could defrost the lines. Then they would have maintenance check that none of them sprouted a leak…oh and the wings would have to be de-iced.
They said it was due to the cold…
Oh, and the big storm. Granted it had dropped a foot of snow the day before, but it had stopped snowing by at 3pm. Other airlines were taking off just fine.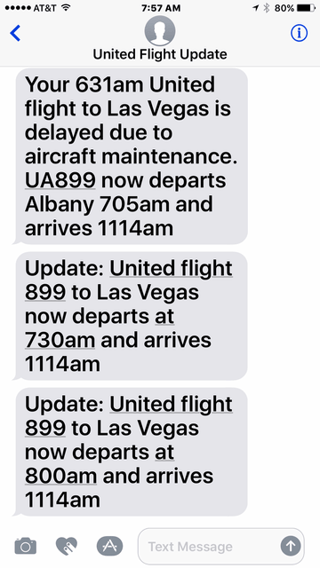 United, like a friend holding up their index finger while they're on the phone to wait for it, kept texting me with updates every thirty minutes as the time dragged on that it would leave late.
After two hours of this nonesense, I simply told the stewardess that when the maintenance guy next goes through that door – I'm off. I rebooked on Southwest.
Let's unpack my customer experience.
It's winter in Albany. You have a scheduled departure time of 6:30am. For over a week, it has shown very cold nights.
How is it possible you could leave a big jet so defenseless it became an ice brick for your first flight out?
How was it possible no one thought to come in early to warm it up so the 150 or so of us would actually make it to our destinations on time?
Follow the money.
That would have taken someone monitoring the experience they would be providing for their customers.
It would have taken a training protocol that included what to do to avoid the plane-brick. It would take money in the budget for overtime for all of this to happen.
Had they done that, their customers would have been blissfully unaware that anything had gone wrong and made it home, or to their vacation destination, or to their next meeting.
You see, no matter what your brand, most all have deep pockets but short arms. Unless it affects them personally, the money to fix the problem is seen as something that can be avoided.
And I'm one of United's best fliers at over 100,000 miles a year. What happened to those who just flew coach... who sat there for over two and a half hours? Do those passengers ever willingly come back when there is a choice?
And it's not just airlines…
It's the restaurant next to a grocery store I was at that said they were out of tea.
It's the hotel with the child-size, underpowered hair dryer.
What would you add?
3 Keys To Providing Exceptional Experience

1) Anticipate. If you stop and really look at your customer's experience from the time they arrive in your parking lot to the time they depart to see where their frustrations are, you can fix them. If parking is a problem for your events, instead of throwing up your hands and saying, "Nothing we can do – no more space," find the money to hire someone to manage the process and greet people so they don't get upset.
2) Full stop. When something goes wrong – a missed order, a surly employee, a delivery delayed - everything has to stop to fix it. That takes training on how you talk to the customer. Think like them. What would I want to hear when such a thing happens? Maybe you can't fix it, but you can't avoid it. Get out in front of whatever it is and tell exactly how you'll help. In United's case, they just apologized for missed connections by saying, "Don't worry, you'll be booked on the next available flight." That did nothing for the 12 guys planning a golf game that afternoon in Houston. It did even less for me.
3) Pay the money. Stores that were built to have six front-facing employees simply don't run well on two. Scheduling apps can only do so much. When the fitting rooms get messy and the trash cans overflow, when the lines to the register and the wait to try on shoes gets too long, customers get testy. When your customers are thinking, How can this happen to me? it means you thought your customers wouldn't notice. I'm telling you you're wrong.
See also, How To Sell Value Over Price
In Sum
Customer service is how you support your customers.
While you can do a Net Promoter score or mystery shops, none of that matters if you are unwilling to pay for the resources that help your customers have an easy and enjoyable experience with you.
You do have the means to pay for it, but are you willing to stretch yourself and pay to actually do it?
You'd better be if you want to know how to grow retail sales, or you'll end up on the heap of failed retailers this year including The Limited, BCGB, Wet Seal, American Apparel, and Eastern Outfitters.
Read More About: