Podcast Episode 113: Todd Gill, Regional Director | You Can't Overcommunicate
Aug 10, 2018 9:02:02 AM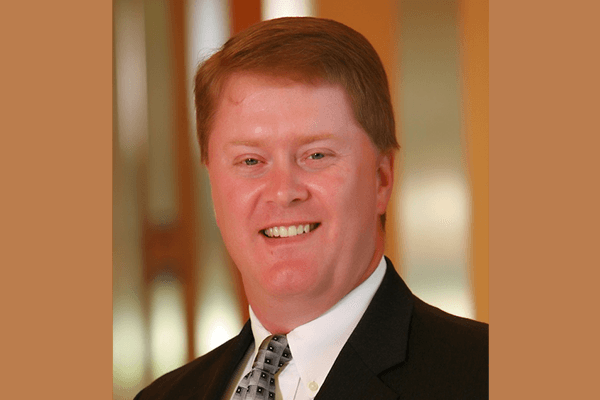 Bob Phibbs interviewed Todd Gill, Southern Regional Director for Rockler Woodworking and former Director of Retail for Calphalon. He shares his tips on managing a diverse workforce across multiple states, how to have difficult discussions and what it takes to compete in brick and mortar retail.
Three takeaways:
• You can't overcommunicate.
• Approach any conversation as wanting to learn something
• Find ways for top performers to contribute.
You can also listen to it on Apple Podcasts, on Google Podcasts and most other podcast platforms.
Don't forget to subscribe, comment and like on your favorite podcast platform.
Transcript:
Bob: How did you start out in retail?
Todd: Well, it was my first job ever. Actually, I was a pimply-faced teenager looking for a job to pay gas for a car and literally was walking by one of those dried fruit stands in the middle hallway of a mall in Dubuque, Iowa. The lady was very nice and I asked her if she needed help. And she said, "As a matter of fact, I do." And that was my first foray into retail and retail sales.

Bob: Wow, that's great. When I talk to people, particularly even when I read from people, you know, big CEOs, they all seem to come back to they started somewhere in retail, where you had to learn it's about somebody else other than you, right?

Todd: No, absolutely. I actually think everybody in this world should have to either work retail or some kind of service industry job at least for a little while, just to...exactly what you just said, it's about you.

Bob: Yeah, exactly. So, what do you think's been the biggest challenge in the past year in retail?

Todd: Well, I think it's been more than just the past year. It's the Amazon effect and making...you know, how do you make your brick and mortar establishment worth getting off the couch? How do you draw them in?

Bob: Well, that's it. I mean, in your previous position with Calphalon, it's a ubiquitous brand that's been around for a long time. It's served in multiple places. So I'm curious, particularly with that team...because you had how many stores that you were overseeing?

Todd: A few dozen.

Bob: Yeah, and they were all across the U.S. so how do you do that? Because realistically, you're not traveling to them every week so what kind of things worked for you?

Todd: Well, I found out that it's almost impossible to overcommunicate in a multi-state, multi-store retail setting. Well, one, you have to put the right people in place and trust them to do their job and truly give them the ability to make decisions on their own and trust them to make the smart decisions. So you hire the correct way, the right way, with people that you're doing backflips over. You train the heck out of them. You provide consistent, positive motivation and then, not to sound too harsh about it, but you hold their feet to the fire with expectations and, you know, have them do their job.

Bob: So what does that mean? Obviously, leaving names aside, but can you give us an example of a time when you didn't end up being able to, for whatever reason...you hired the wrong person, they realized it wasn't for them. I mean, how do you take them to that place or have they already decided and you're just following up? You know, the thing I always just say, Todd, is when the mind goes, the body should have to because, you know, they check out with you, I think, anywhere from four to six weeks before they finally come to you. So were you more proactive seeing things that kind of got your attention or were you more waiting for them to come to you? How did it work for you? And a specific case, anything that you can share would be great.

Todd: Sure, sure. So I had a district manager based in the southeast with Calphalon that was a very good store manager and ran a great store, excellent KPIs, customer service, etc. And as is the case, he got promoted to a level of his own, you know, inefficiency. So he was not able to do a multi-unit management position despite working very closely with him using situational leadership, D1, S1, all that kind of thing to handhold him and to, you know, how to manage his time, how to communicate properly, how to develop relationships with people that...hey, yesterday, these guys were your peers and now, you're their boss. So how do you do that?

Bob: That's a tall order.

Todd: It's a tall order and he wasn't able to grasp the concept. And unfortunately, the district results went down. I started getting complaints directly to me about his leadership style. And the proactive work that I tried to do didn't end up working and so I had to make a change.

Bob: Did you allow him to go back down or did he wanna go back? Or that was just like, that's it.

Todd: Yeah, that was it. It was also a little bit of an operational change in focus of where we needed the district manager and we didn't need one in the southeast. We needed one in a different part of the country and we actually were able to find a superstar manager for his prior store, even better than he was so there was no going back.

Bob: You know, I think that's an important thing because I've seen that so often. We have a great salesperson, right. The guy or the gal, she is just wonderful with people. She's so positive and you're like, "This is better than sliced bread. I love this. No problems. The numbers are going up." And then somehow, we decide that, "Oh, would you like to be manager?" And she's like, "Well, sure. Does that make more money?" And you're like, "Well, yeah. It does." And they do their best but for whatever reason, it's just not right for them and I think that's the challenge. I think that's what I run into when I deal with, particularly with smaller boutiques, is they feel like no one notices. But to your point, you've got blowback from the very people that were his direct reports and I think that's what you have to take into consideration, right? You can't just look the other way because you're being held accountable too, right?

Todd: Well, absolutely. It was lucky for me that I was in this position from the very beginning and had done my work to create as much a personal relationship with the managers as I could so they did feel comfortable coming to me. I know that in large organizations, that's not able to be the case. And I would think in Mom and Pop's, you know, if you're the owner of the business, you have a great idea for a store, that doesn't necessarily mean that you're trained or born to lead.

Bob: Well, you know, that's an excellent point, too because I have my online sales training program and invariably, the first or second question or statement somebody will make to me is, "I am not a trainer. I know I'm not a trainer and I'm a horrible trainer." So they acknowledge it and I think that's really key. I also think that when you come up to married couples that have been successful, invariably, one says, "I'm the people person." And the other one is, "I'm the financials and all of that," and they don't let those two cross over each other.

Todd: Sure. I actually see that in some of my stores with just a manager and an assistant manager. "Hey, this guy keeps track of operations and inventory and all that and I'm the guy that leads the floor."

Bob: That's great. I haven't heard of that before in a store. I like that. I like that. That's nice. What do you think the best advice you've ever received? This could be about anything, doesn't have to be retail.

Todd: Sure. Well, I've got a couple things as I think through this question. One is always go into a conversation with the intent to learn. So never have a conversation with anybody, even if it's casual, that you're not gonna learn something, but especially on a professional level. What questions can you ask? And truly listen. You'll be better for it. And the person on the other side of the conversation will notice.

And then for retail, if you have 10 employees, no matter how well-functioning your business is, there's always employees 8, 9, and 10 and there's always employees 1, 2, and 3. And a lot of times, people are focusing just on 8, 9, and 10. How do I move them up the chain? How do I move them out of the business if they're not going to be able to succeed? But don't forget about employees 1, 2, and 3. How can you give them stretch assignments? How can you challenge them for even more? They're not employees 1, 2, or 3 because they're bad, right? They wanna do well. They're there so give them challenges.

Bob: Yeah, that's interesting because I always think...so my philosophy has always been kinda like...so maybe I don't approach them all to learn, Todd. So maybe that's it. But, you know, when you're 8, 9, or 10, to me, you're kinda dead to me. I always feel like that middle third is where I really need to spend the attention, you know, from 3 to 7 or from 4 to 7 because they could go either way on me.

Todd: Sure. Sure.

Bob: It seems like that that's been my thing because I kinda look at it if you're at 8, 9, and 10, you're probably not meeting me halfway. But regardless, I think that whole idea of the stretch idea at 1, 2, and 3 is really key, that it's not just a, "Hey, you're doing great, Jane." You've really gotta come up with something else to keep their mind engaged.

Todd: Absolutely. Absolutely. It was difficult in Calphalon, being such a far-stretched organization with not a lot of stores in the same geographic markets so you couldn't...there was not a lot of, "Hey, well, we can promote you up to this next job. Oh, but by the way, you're gonna have to move 600 miles away and you're gonna have to do it on your own dime because we're not that big." So what positions can we create? What other projects can we do? We ended up creating a managers advisory board that no managers could be...or management advisory boards that was full of key carriers and assistant managers. There was only four and you got nominated and got brought to the annual manager meeting. There was a really big to-do and an honor just to have people try to get on that and try to see how they could be nominated and earn it.

Bob: I love that idea because, you know, I met a guy actually in the airport. I was doing an interview about Toys"R"Us and they had called me and said, "We wanna talk to you in 10 minutes." And this guy turns in front of me and he says, "Oh, I work for Toys"R"Us Canada." And I was like, "This is pretty crazy so, you know, help me." And he says, "The challenge that we saw is in Canada, we elicited information from the staff and in the states, they didn't seem to wanna listen or take anybody else's advice." And I thought, "Well, there's the difference," because the Canadian stores weren't in trouble and they had people who wanted to continue working with them. And to your point, being able to offer that understanding that I can't just keep throwing money at them and I realistically can't hold out the carrot and say, "Yeah, you can move up the ladder," because it is at their own dime but you can give them attention. Isn't that what...and being heard, right? Because they were actionable things that could happen because they were on that council, yes?

Todd: Absolutely. It's funny that you say about being heard. Calphalon's a subsidiary of Newell Rubbermaid so when Newell Rubbermaid did research on what employees want for their satisfaction versus what supervisors think employees want, my supervisors think employees want money, right. And employees want attention and job satisfaction and, you know, being felt like they're doing a good job. So it's [inaudible 00:12:57].

Bob: Yes, I like that. What do you think is your concept of customer service? I mean, what has to happen for you to feel like, "Wow, that was excellent," just as a consumer? I don't have to worry about training when it's just me as a shopper.

Todd: I don't know if my heart has lightened because I've been in retail for so long that I've just, you know, almost feel sorry for people and don't expect as much or because I know what efficiency is. I know what a well-run store looks like and feels like that I expect more. I'm always gracious to folks but you have to exceed my expectations. You can't just meet them. You have to exceed them so if I'm getting off my chair and going to your store, what did you do to make me wanna come back there again? And it's usually not anything to do with visual. Merchandising neat, clean, and shoppable, of course. That's kind of retail 101. What did the employee interaction give me? What was something special they did or noticed or a question they asked? Anything they can do beyond the bad words of, "Can I help you?"

Bob: I think that's interesting because I kinda look at it as the brain has to be engaged, right? They've gotta feel for that one moment that this is a fun person. I think they kind of approach the sale with a curiosity and they have fun with it. I mean, I was in a store in Portland and it was kind of like a papyrus, kind of a gift store, kind of a card store kind of thing. And I walked in, the young woman was very...really good greeting. I looked around and she walked up to me with this chicken and she goes, "You ever see anything as stupid as this chicken?" I was like, "No." She goes, "I think this is the stupidest chicken I've ever seen and I've sold 20 in the last week so I don't know if you wanna buy one but I'm just saying, you should at least take a look at this." I don't know how she got there but I actually found myself thinking, "Could I use this somewhere?" And I was like, "Good for you because you found a way to get me to laugh."

Todd: Absolutely. That actually makes me laugh and I wasn't there. That's pretty funny.

Bob: Yeah. It was pretty much like a life-like chicken but it was a plush toy and you're just like, "Why would somebody even create this?" And then she ends up laughing about... Well, that's Portland for you so there you go. When you feel overwhelmed or you've lost your focus, you know, because we all have that, we're high-stressed people that work in retail. You've got so many demands and different voices. I mean, what do you do, whether that's unplug or to get your focus back?

Todd: Well, I'm a bit of a family guy. I'm lucky to work out of my house when I'm not traveling so, you know, I'm able to disengage with typical family stuff. I also developed a strong relationship with a peer so the guy that has my job on the West coast for the company I work for, he and I talk quite a bit. We hit it off fairly early and have similar personalities about things that upset up and things that like, "That's pretty cool." So we're able to call each other or text each other and bounce stories off, you know, a few times a week, and it's well beyond typical business talk.

Bob: I like that.

Todd: Yeah, it's good to have somebody to release to like that, that knows what you're going through on a professional level.

Bob: Yeah, I would agree. When I was in track, we called them a running buddy. You had somebody who could run alongside you when you're doing the hurdles or the sprints so that you kind of got to be encouraged on by that. And I've been watching Seinfeld's Comedians with Cars and I guess comedians feel that way too, that no one else understands but you do. And no one else thinks it's a real job and most people think anyone can do it and I kind of think of that with retail. A lot of people think, like, "Well, you know, anyone can do it," and it's like, "No, it's probably a different skill set than you would think that you need for this." And especially if you're gonna be good at it.

Todd: Well, absolutely. To want to go into work, you know, every day where you know there's going to be something different and that you're expected to...again, we talked about this earlier. You're not first in the equation. The customer is first in the equation and a lot of them don't think that way and they're having a bad day and they've got 60 balls in the air and that ball number 44 is really making them mad and they're gonna take it out on you.

Bob: Right. Yeah, no, that's very true. So that brings me to one of my favorite questions. If you had a buddy of yours or a friend of yours and she or he calls you up and says, "I wanna meet you at a local coffeehouse or Starbucks or something like that." You sit down and you're like, "Okay, so what's up?" "Well, I wanna open a retail store. I've always wanted to do it." What would you tell them?

Todd: Run the other way. No, I would say...well, I would be happy that they'd asked me for my opinion and I'd first want to listen to their concept and why they feel like there's an unmet demand out there, whether it be a known franchise that the location is good or that they have a new concept that's not into the local area. I would probably try to give them some honest feedback about their personality. So if I'm truly a good friend and they're not a people person, I'd first ask who they're gonna hire to run the front of the store.

Bob: Right. And how much they're gonna pay them. Right, exactly.

Todd: Yeah, so if it's not gonna be you, then, you know, how are you gonna staff it? And then, you know, just from my basic knowledge of real estate, you know, where are you looking because location absolutely can make a difference, not all of the difference. A great store manager and a team can overcome a C-location but it doesn't hurt to have, you know, a visible, high-traffic location as well. But I think it's more about the people and the focus [inaudible 00:19:17]. "Who are you going to have run your store, man?" That's the big thing I'd ask them.

Bob: I like that. Yeah, with location, I always say you never wanna be 100 feet from success. I'm always shocked when I tell somebody, "This is the location you want," and they're like, "You know, if I could go around the corner and save a third and that way I'd only have to sell about a third as much." And you're like, "You're not getting it. If you do this, you're gonna have to try to promote them and pay them to come to your bad location and I don't think that ever is a good place for you to be." I also liked your idea, what you just said, why do you think there's an unmet opportunity in our community because most people don't think of it that way. It's like, "But I wanna open a store," and you're like, "Well, that's great but that doesn't mean you're gonna be successful if you're trying to open a women's apparel store and there are 30 of them and 10 of them were at the lowest point and 10 are at the highest and 10 are at the middle and you're gonna buy stuff when you go on your buying trips that pretty much two-thirds of them probably already have." Right?

Todd: Right.

Bob: So you really have to look at that unmet desire. I think that's really key.

Todd: Yes, well, if you can't differentiate yourself pretty early, I mean, what do they say about new businesses in the one-year? You know, they don't...80% of them.

Bob: It's staggering.

Todd: ...later they just don't have the bank account to float really getting the customer forward flow going or the business model was not thought out enough to differentiate themselves in the market.

Bob: Well, and you do a bad job. That was my other thing. I worked with a coffee franchise and we would tell them you need like 8 people in the morning until 11:00 because most people drink their coffee in the morning by then, and only like two for the rest of the day. You would call up their first week and you say, "How did it go?" "Oh, you know, we had three employees didn't show up. There's only three of us running the floor but we got okay." And it's like, "No, you didn't get okay because that meant somebody had to wait twice as long and they won't be back."

Todd: Absolutely.

Bob: So new retailers especially, pay attention because I think that really is so smart, the idea that what's the unmatched need and then more importantly, just be totally honest about the people because yeah, you can be that boss that nobody wants to work with. What you end up finding out is, more often than not, you're gonna be running the store alone because they're gonna call in sick or quit on you without any warning and then you're gonna say, "Oh, those stupid employees," instead of, "You're just not a people person."

Todd: Right. Yeah, well, it's tough to sometimes be an entrepreneur to just know in your heart of hearts that you have a great idea but you won't look at yourself in the mirror on how you relate to people.

Bob: Yeah, that's a great point because I know that I can be awfully off-putting so I have to be on guard of that because I'm a very strong character. That's what my brand is, you know. As long as you understand who you are, then that, I think, helps you figure out to take the best of that. But most people, I think, think that retail will be somewhat easier than it is. Well, you've been gracious with your time. I just have one more question for you. Tell me something good about retail?

Todd: What we've talked about almost the entire call, it's the people. It's being able to find a good hire and get them on your team, have them exceed your expectations, develop them, promote them, see their success. My favorite part of the job for these last 20-plus years is being able to, you know, take someone maybe that came in as a key carrier and see them all the way through to a store manager, even to higher, and ongoing success better than I ever did. It's great to see and it's fairly common and it also happens with the customers. So what new customer can you meet today that's gonna, you know, change the way that you think about things and help you in your business? People can help people.

Bob: Yeah, I love that idea. You're helping them go from here to there and I think that's the other thing that confounds people. They think that retail doesn't necessarily have a future but it does because a lot of people learn as they get these new skills that they go on to somewhere else and that's fine too.

Todd: I think that, you know, the doom of brick and mortar that you read about is entirely misplaced. Well-run retail organizations will continue to thrive out there. There's lots of room...people like to go out and interact with other people. Maybe I'm just showing my age here but it's not always just about the click-throughs so I think people want the human interaction and to get well-heeled advice about things.

Bob: Absolutely. Absolutely. And to your point, to remember that you've got...it's impossible for you to overcommunicate those standards and that feeling to your crew so they can make your customer's day because unless you make their day, they're not gonna do it for your customers and that's another place I think a lot of retailers are struggling with right now. So, tell me, Todd, how would people, if they wanted to learn more about you, how would they connect with you, particularly on like LinkedIn?

Todd: Well, I'm under Todd Gill on LinkedIn so I don't think that there's too many of us out there. I enjoy anybody that wants to reach out and talk a little bit more and contact with me, that'd be fantastic.
Episode 101: Tony Drockton, Founder and Chief Cheerleader, Hammit Bags

Episode 102: Deanna Renda, Founder, Naples Soap Company
Episode 103: Brian Travilla, Regional & District Leader Petco
Episode 104: Robert Bonoff, CEO, Creative Kidstuff | Everything Is Just A Conversation
Episode 105: Patrick & Imelda Bourke, Owners Patrick Bourke Menswear & The Pantry, 90 Years In Retail
Episode 106: Rachel Doyle CEO, Arboretum Garden Centre | The Glass Is Not Half Full; It's Full All The Time
Episode 107: Ladonna McCarran, Nook & Cranny | Manage Your Business From Your Customers' Viewpoint
Episode 108: Paul LaPonte, Quality Sewing | Finding A Way To Say Yes
Episode 109: Melanie Tillet, Tilletts UK | Building A Vast Online Following
Episode 110: Tony Post, Topo Athletic Shoes | Making Room To Listen
Podcast Episode 111: Patricia Fripp, CEO & Founder Fripp & Associates | Work Smarter, Not Harder
Podcast Episode 112: Jennifer Grimm, CEO & Founder Lux Beauty | Math Doesn't Lie
Podcast Episode 113: Todd Gill, Regional Director | You Can't Overcommunicate
Are you a retail owner, C-Level Executive with a major brand with inspiring stories to tell? Then use the button below and let me know why you would be a good guest for the podcast.
Read More About: