Retail Sales Training For Brands Of All Sizes
If you are looking to grow sales, margin, and customer raves, join successful brands like Brother, Hunter Douglas, Paul Mitchell, and Trek who hired Bob Phibbs to speak to, train, and motivate your sales team.
DOWNLOAD BOB'S SPEAKER PACKET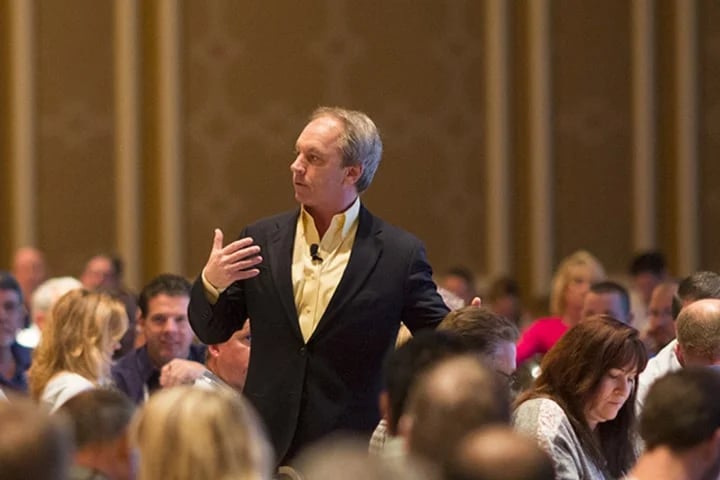 Clients hire Bob Phibbs when they or their audiences are experiencing one or more of the following:
| | |
| --- | --- |
| | Margin erosion like never before. |
| | |
| --- | --- |
| | Lower sales per square foot than they've ever had. |
| | |
| --- | --- |
| | Higher turnover that is disrupting their ability to meet demand. |
| | |
| --- | --- |
| | Store staff that is not maximising every interaction. |
Your sales team isn't excited about selling. They don't understand how to build rapport, become a trusted advisor, and provide a branded shopping experience.

You want to drive sales but don't know what to fix.
Companies hire me to speak and consult either virtually or in-person in a manner that is interactive, fun, and filled with actionable tips to improve customer service and sell premium merchandise. Others hire me to get double-digit results as a sales coach for outside sales reps and diverse teams. Still others use my online retail sales training program SalesRX.

When they do, units per transaction, conversion rates, customer service scores, and sales go up.

While everyone has omnichannel capabilities now, the one area you can most increase profitable sales is on your sales floor.

Retail executives have slashed their workforce and are closing doors in response to the new retail challenges. The retail industry is letting online shopping win by trying to fight tech with tech, rather than focusing on and fixing the in-person shopping experience that gives brick-and-mortar stores real advantages.

This is the wrong approach.

Since 1994, The Retail Doctor has been transforming the shopping experience for luxury brands, larger retailers and smaller independent retailers into thriving retail operations by giving them ideas to increase retail sales and the tools to succeed in a challenging brick-and-mortar retail market that capitalizes on great merchandising and selling.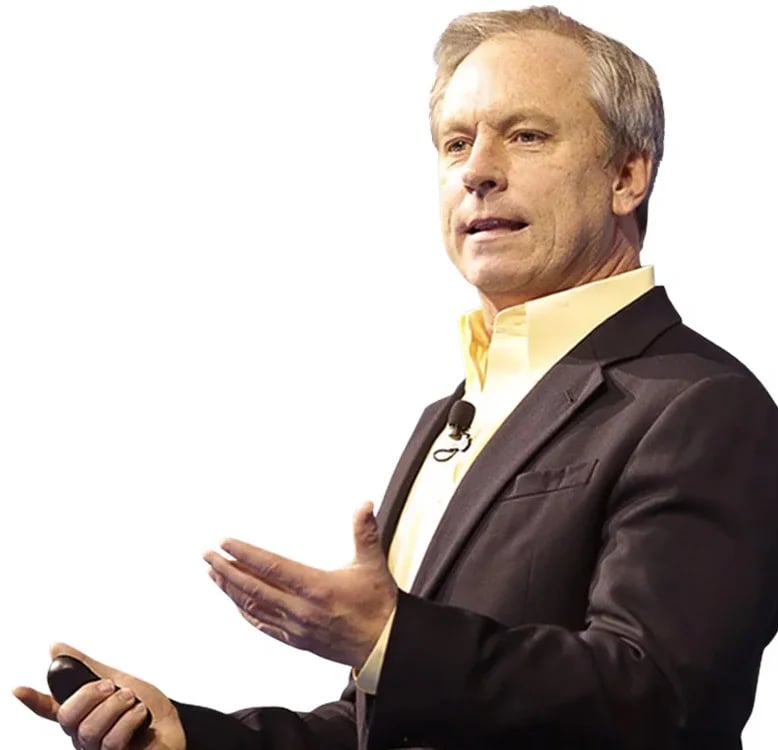 Bob Phibbs is a 30+ year retail master with a proven track record to help you lift sales, turn your retail staff into real salespeople, and get more out of your store traffic with innovative retail strategies and tactics. Call now to get your questions answered.
Raves for Bob Phibbs,


the Retail Doctor
His customer-centric approach is right on target

Bob did an exceptional job and gave our members strategies to compete in today's retail environment. He delivers his presentation with much energy and was a great fit for our retail, manufacturer, and manufacturer representative member base. His customer-centric approach is right on target and was well received. We look forward to having Bob speak again to our industry. He is a pro.

Eric Jacobson
President & CEO at American Lighting Association
It was the best use of their time at any convention they had ever attended

The Photographic Research Organization (PRO) is a tough crowd to address. Camera stores are under intense margin and technology challenges. The survivors are pragmatic and focused on results. No fluff allowed. It's extremely rare for the group to have a returning keynote speaker. Bob's prior ratings and vibes were very strong ... It truly was revolutionary. Participants universally commented it was the best use of their time at any convention they had ever attended... If you're ready to really catapult your conference to a new level, ask Bob about this unique approach. It was the most remarkable event in PRO's 58 years of conventions.

Bill McCurry
Chairman, McCurry Associates
He builds the value of being a retailer

Bob has the ability to make people THINK, both as a consumer and a business person. He builds the value of being a retailer and providing class-leading customer service and interaction. This is such a key message for retailers today. The online impact to retail is huge, but Bob's message shows dealers that the sky is not falling and there are proven steps you can take to compete.

Bill Jackson
President/CEO at Rockford Association
"You know your material and the challenges that people will present when they do not want to make the change or do the work to retrain themselves and their staff. That is invaluable in countering the arguments and objections. My only regret is that we didn't do it sooner."



Senior Director Brand Retail Operations, Lego
How The Retail Doctor Can Help You

Right Now
SalesRX offers a complete training program for managers and associates with modules specifically designed for retail sales training and team accountability. Your team will learn how to greet customers the right way, be proactive in building rapport, become a trusted advisor and maximize every encounter to deliver a remarkable branded shopping experience
CHECK IT OUT