Not rendering correctly? View this email as a web page here.
Jenn Quaglio, from New York is the new Executive Administrator. When she's not overseeing all back-end administrative tasks, Jenn can be found working on film sets as an actress, writer and producer or writing up a new script.

"Working with Bob has opened my eyes to a lot of interesting things in the retail world. Specifically, what goes on behind the scenes in the world of retail. It's shown me it's no easy feat to be a business owner in this day and age."

Fun Facts:
Has visited 20 states in the U.S.
Loves classic music from the 50s.
Has filmed on a fake plane for three months, but has never been on a real plane.
| Mary-Grace Bayer is taking on the role of SalesRX Customer Experience Coordinator. She hails from down South in Houston, Texas and comes to us with a background in event planning, museum exhibition design, and teaching. In her free time, Mary-Grace enjoys cooking vegetarian meals, training for long-distance races, singing in choral groups, and doing volunteer work in schools with her whippet, Scholar, who is a trained therapy dog. | |
| --- | --- |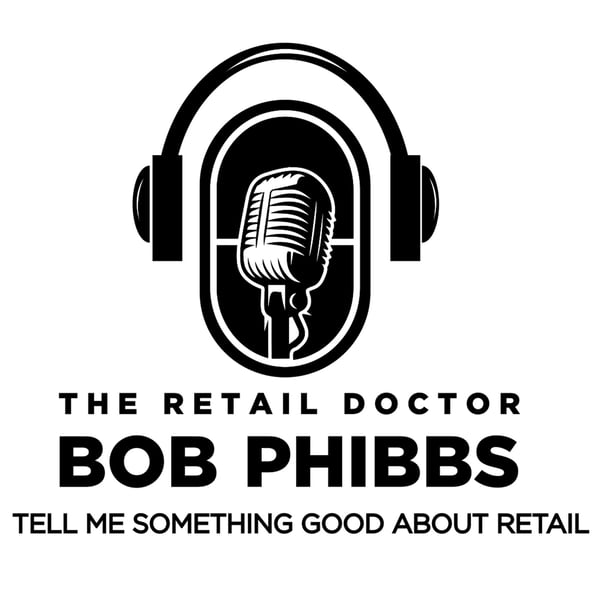 Season 2 kicks off from the NRF's Big Show in New York as Bob Phibbs speaks with Mark Bunny from Ingenico about how to deal with a diner's pet peeve about waiting for a check, Joel Reed CEO, IAM Robots and why there is such a need for robots and Bob talks data with My Store-E Co-Founder Idan Sergi about his new app that combines online and offline data for more effective merchandising and selling . Just click here to listen to it.
Please share this newsletter with your team at your store, and share with your social networks as you see fit.
Remember...you don't have the luxury of a negative thought or an untrained crew.
Sincerely,
Bob Phibbs


PS - Don't forget to join me Thursday mornings 9AM PST / Noon EST on Facebook for my LIVE answers to your questions.
| | SalesRX - When you're tired of losing sales to Amazon |
| --- | --- |
© The Retail Doctor LLC
38 Riverside Ave Coxsackie, New York 12051 USA
You received this email because you are subscribed to Free eNewsletter from The Retail Doctor.
Update your email preferences to choose the types of emails you receive.
Unsubscribe from all future emails