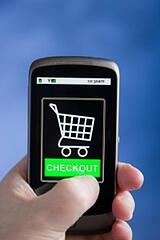 Retrevo, an online shopping site, had some disturbing news for electronics stores last week based on a survey of over 1000 individuals and published in MediaPost News. The survey affirms many points I raised in my Manifesto: Bricks and Mortar Retailing at Risk in the Digital Age.
Among their findings was that 58% browsed items in physical electronics stores before buying them from a competitor's Web site. (About 40% of smartphone users did the same thing when shopping for shoes and apparel.)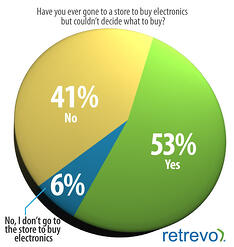 OK, that sounds bad but here is the real kicker...
53% of shoppers went to a store to buy electronics, but couldn't decide what to buy.
"So they walk out of the store, and then make that purchase online," said a spokesperson for Retrevo. The biggest reason for leaving stores?
Not finding the product information they needed
Feeling overwhelmed by the number of choices
And not getting enough help from sales staff.
So who's fault is it that these customers are buying their electronics products on smartphones from a competitor? The bricks and mortar retailers at risk from people shopping on their smartphones!
In an age where variety and choice are king, retailers still think they need to stock a wide variety of similar choices in their stores to capture as many customers as possible.
Except that the exact opposite happens....
You probably trip the idiot switch, the customer becomes overwhelmed with trying to make a decision, their fears of making a bad decision rear up because no one can assuage that and they go to somewhere - to the palm of their hand in Retrevo's case - that decides for them.
If your customers trust a smartphone more than an employee, what does that say about your employees?
Now is the time to do more, be more and give more or you'll be reduced to the Circuit City heap or be seen as a mere showroom for online stores. And that goes for all retail stores - not just of electronics.
Check out my full manifesto by clicking the button below to learn some of my tips to compete.
Don't forget to please leave your comments about this post as well.