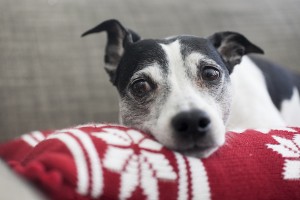 Every dire prediction for holiday retail sales always comes down to discounting and haggling.
This is not news and hasn't been news for a long time. Take a look below for some highlights from the past several years:
From the Boston Globe, November 23, 2008, "Consumers will look for bargain-basement prices to help meet austere budgets, while retailers from Wal-Mart Stores Inc to Saks Inc learn if they have the right products at the right prices.
From the Chicago Tribune, October 29, 2007, "According to a new study by BDO Seidman, LLP, one of the nation's leading accounting and consulting organizations, almost three-quarters (73%) of chief marketing officers at leading U.S. retailers believe discounting and promotions will be more plentiful this holiday season compared to 2006 due to the current credit crunch.
From CNN, December 11, 2007, "In some instances, consumers say they're simply turned off by poor customer service or not enough discounting.
From Bloomberg, November 25, 2006, "Holiday discounts this year seem to be locked in a range between 20 to 60 percent."
From the New York Times, November 28, 2005, "The disparity, analysts said, could indicate a tough season ahead for clothing retailers like Gap and Aéropostale and even deeper discounts for shoppers as the chains scramble to build momentum in the crucial approach to Christmas.
From The Associated Press December 2004, "Retailers are expected to increase discounting before Christmas after a late-buying binge failed to materialize during the weekend, fueling worries that industry profits could be hurt in the fourth quarter"
From CNNMoney, November 28, 2003, " Despite signs of a pickup in the economy and an improving labor market, consumers don't appear to be feeling the Yuletide cheer. The Conference Board in a survey Monday said U.S. households on average are expected to spend $455 on gifts this year, down 5 percent from 2002.
It went on...
"The 5 percent drop is shocking," said Delos Smith, economist with the Conference Board, a New York-based business research group. "It indicates that perhaps the consumer tax rebate stimulus that benefited retailers during the back-to-school season has petered out." Analysts say it's the discounters such as Wal-Mart and Target that are expected to ring in the bulk of holiday sales, while department stores will offer the most aggressive promotions."
Does all of this sound too familiar? It should - its an easy story to tell every year at this time of the year.
That won't stop any number of news sources from touting retailers "aggressive discounts needed to lure customers this holiday season" and how they aren't working. Look for those stories this weekend.
There's only one way to compete, you have to bring humanity to your salesfloor, appreciate that a customer drove past two or more of your competitors, decided not to buy on their smartphone and walked into your store.
They deserve the best treatment so you won't be part of next month's story of another retailer having to close.