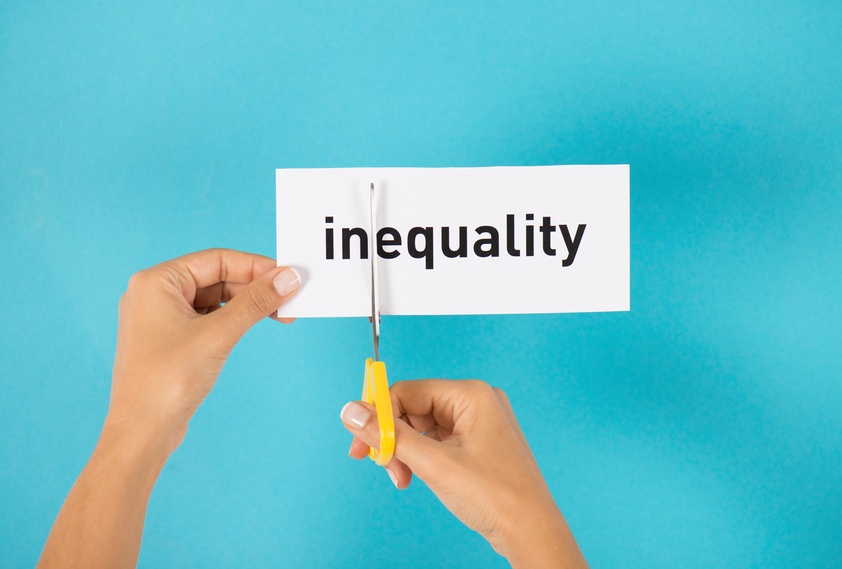 My interest in writing this post on Father's Day is three-fold: to remind myself of the courage of my dad's convictions at what he fought for, to draw attention to the fact that Orlando was a symptom of something larger, and to encourage you to check your language.
I thought about my dad in the wake of the Orlando slaughter last Sunday night. He was an advocate for equal civil rights in the '60s. I heard him quoting Dr. King in my head, "Injustice anywhere is a threat to justice everywhere."
It was April of 1997. The Charlotte County commissioners were set to vote on a measure that would strip funding of the local arts council because a theater company had presented Angels in America which told the story of gay men dealing with the AIDS crisis.
Darrel Williams, one of the commissioners, called the vote "the most damaging piece of legislation we could ever vote on in this community. To use the gay community as a scapegoat to cut arts funding is wrong."
Hoyle Martin, another one of the commissioners, considered homosexuality a sin and gays abhorrent. "If I had my way, I'd shove them off the face of the earth," he said.
Enter my father, Garnett Phibbs, the social activist preacher…
Be forewarned he does use a word not socially acceptable today, but this was 20 years ago. In this video of his speech, he sums up his life story and discrimination's direct impact on him and his family. It is powerful. It is personal. It is my history. It is the history of our country.
Please take the six minutes to watch it.
Garnett Phibbs Appearing Before Charlotte County Commissioners 1997
Fast forward 19 years to 2016, when Charlotte was able to enact a local ordinance that banned discrimination against LGBT people. But their local ordinance was promptly voided by a sweeping state law enacted by the legislature the next day. The law also forbid cities from passing any similar LGBT protection ordinances in the future.
Most people derided it as the Bathroom Bill because it mandated that students in the state's schools use bathrooms corresponding to the gender on their birth certificate, and not what aligned with their gender identity, but it went so much further than that.
Major corporations, Target, Barnes and Noble, Hilton, Lowe's, and Starbucks among them, were willing to stand up and say No to the anti-gay legislation. I have to wonder, where were the voices of small business owners?
Other than celebrities canceling concerts and notably PayPal saying they wouldn't expand in North Carolina, where are letters written and signed by huge numbers of smaller businesses demanding that the law be removed?"
I did read one story about a progressive bookstore owner who penned a piece for The New York Times asking why her store should be punished for a law she finds offensive - they signed a letter, the city of Asheville passed a resolution and the hashtag #WeAreNotThis was born - all good... but where is the outcry of the majority of small businesses?
At a time where there have been over 200 laws written to restrict or remove protections for LGBT individuals, is it a wonder, this FBI statistic that "LGBT people are twice as likely to be targeted as African-Americans, and the rate of hate crimes against them has surpassed that of crimes against Jews."
And then Orlando happened…
Orlando was a terrorist act, obviously, but equally – and even more importantly – it was a hate crime.
And hate starts early and continues through the silence of good people.
While Utah's Lt. Gov. Cox says the Orlando attack prompted his apology to gays, I don't think anyone is looking just for apologies.
Apologies are not enough anymore.
It is time for all humans to simply treat other human beings as humans. Equally.
If you've ever been in an audience where I've spoken or read one of my books, you already know I believe we're all more alike than different, and that our customers are all purple and their money's green.
See also, From Hating Civil Rights To Honoring Them - My Journey
My Point
Words lead to actions.
Dismissing gays and lesbians, whether it is from regressive laws like we've seen in North Carolina, Mississippi or any of another 28 states, or your own casual reference to someone using discriminatory terminology keeps alive the idea that "the other" is a danger to your well-being.
That all human beings are not deserving of the basic human rights to keep their jobs, visit their partners in the hospital, or own their own homes. That an employer should be able to fire someone when they find out that someone is gay.
As King said, "Injustice for anybody is injustice for everybody."
People lived and died to create equality for everybody.
Everybody knows someone who is lesbian or gay. I doubt few have knowingly met a transgender person, but that doesn't make fearing them or legislating them go away. And if 10% of all people are part of the LGBTQ community, then 10% of your customers and employees are too.
The thing is, when small business is defined by intolerant anecdotal stories about florists and bakers, it can make the whole category seem intolerant. And that's bad for small business.
Especially when the big chains go out of their way to be inclusive.
Do you go out of your way to train your crew not to judge someone based on their looks or perceived orientation ?
Words have actions. If you dismiss someone, it allows them to dismiss other people and the cycle continues.
Can any retailer today afford to dismiss 10% of their customers and those customers' friends? I don't think so.
I'm standing on the strong shoulders of my dad today as I encourage all of my readers to look at the language they use describing gay, lesbian, bisexual and transgender people. Understand that employees, owners, customers, and those closest to themselves are listening.
Choose to include rather than exclude.
Choose to let go of suspicions.
Choose to be human.
We're more alike than different.