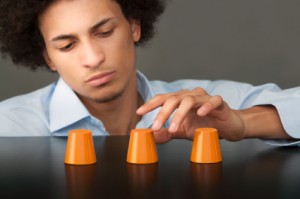 A Millennial woman asked me, "I've got a ton of student debt, should I pay it off and then open my own business or start my own business first?"
The more I thought about it, this is the entrepreneur dilemma of our time - Millennials have the passion and interest to start their own business but are saddled with debt.
> Find out what every retailer needs to know about the Millennial generation here<
And I get it…
The excitement of your college graduation may be starting to wear off. You've got a diploma, a mountain of debt, and a lot of decisions to make. The economy continues to struggle, making it difficult to find a job that fits your degree and loan-payment schedule. And we Baby Boomers aren't going anywhere…
You need to find something to do with yourself, and soon.
You're young, energetic, and educated—so why not start your own business?
Before starting a small business, you need to have a brutally honest discussion with yourself. Positive thinking is great and you'll need it but understand your debt is not going away and your new business is not a sure thing. Look carefully at the following before opening your doors.
There's a reason they're called Non-Profits. 
Are you a young idealist, determined to change the world? There are thousands of charities that would love to have your help. Opening a business to address your pet social causes could leave you broke and disillusioned. It's great to have a big heart, but you need to have profits from your business to help them.
Climbing out on a limb. 
If you're serious about starting your own business, you need a solid, can't-miss business plan. I can't tell you how many small business owners I've met who just decided to open a business because they thought they could. You need to be able to map out every step of turning your whim into an idea, and your idea into a successful plan. And if you find your whim starts to fall apart in the planning stage, just imagine what it will do if you try to implement it. Better on paper than crashing down on your head.
Easy Street. 
Are you considering starting a small business because you think it will be easier than working for someone else? Do you think you'll be able to put fewer demands on yourself than an employer would? Think again. Plan on spending 80 hours a week working on your business—for the next three years. Take your calendar and scratch out every vacation, holiday, and night out—you won't have the extra time or money for the next several years.
Digging Deeper
. The reality is banks won't touch you holding a large note already. Can you handle the stress of mounting debt as you inch toward profitability? You'll have to borrow from family, friends, and even complete strangers. Are you good at convincing them it is a smart decision to invest in you? And you'll still have to make those student loan payments.
No Reason to Quit. 
If you have a solid plan, along with drive and discipline, then starting a small business may be for you. Starting a small business requires dedication, perseverance, and a lot of help from a lot of people. If you can handle the pressure, and remain focused on the goal, then entrepreneurship can be one of the most emotionally and financially rewarding experiences of your lifetime.
In the end, it's all up to you, no matter how you look at it...