Selling Techniques In Retail – 5 Reasons Why Your Employees Can't Learn
June 05, 2016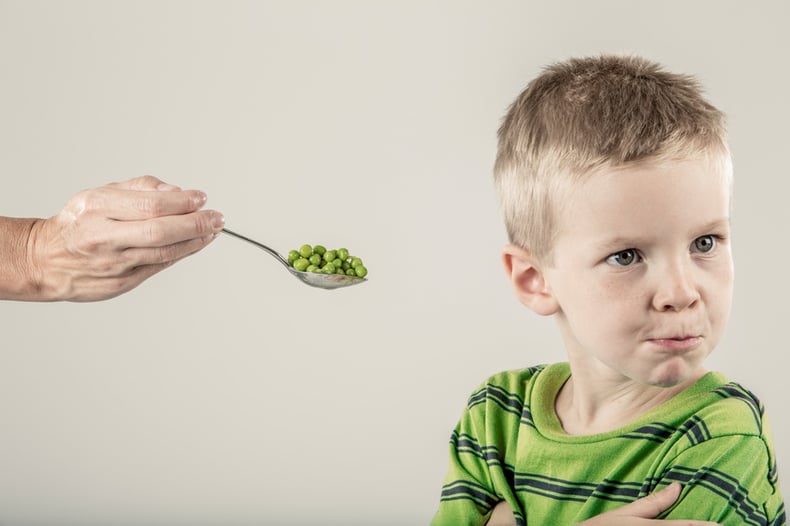 Shortly after moving into my new home, I realized one tree in the yard needed trimming. There was an owner's manual on the shelf next to the chainsaw, but I ignored it. How hard could it be?
I filled up the gas tank, started it up, and went over to the tree. After awhile the saw seized up. I took it to the local mechanic.
Turns out you need to add oil to the gas so the chain is lubricated. I'm lucky I didn't toast the engine. From that point on, I read manuals.
Some would say it's just a guy thing like not asking for directions, but I wonder if there is just a natural resistance to learning.
Yes, many have an innate resistance to training.
That's because

learning

leads to

change

and quite simply, most of us are pretty comfortable where we are.
When it comes to training new selling techniques in a retail store, this is one of the first reasons your employees can't learn: No Need. They think they know the subject.
A companion to No need is No curiosity. They are comfortable at the level they are performing and are not actively looking to improve.
No correlation. They don't see the disconnect between what they are doing on the salesfloor and what is presented. They can watch a video or read a book, but they don't know how to absorb the content.
No invitation. They don't have a choice, so they feel put-upon.
No Astonishment. When training selling techniques in retail, there are few astonishing moments. Again, it all makes sense.
I had a guy who before a training session challenged me at lunch by saying, "Are you going to teach me how to sell?" and "I guess you're going to tell me I've been doing it wrong all these years."
His implication was who are you to tell me what to do?
He sensed his freedom might be clipped, so he was acting out.
It's called psychological reactance. It's why sixth grade boys act up when they don't like their substitute teacher.
As set out in 1955 by Jack Brehm, psychological reactance is when "a perceived diminution in freedom ignites an emotional state that elicits behaviors intended to restore their autonomy."
That's a real problem for retailers of all sizes.
When your employee has that unteachable attitude, when they cling to their past status or knowledge, they will be resistant to anything you have to offer them.
And many retailers have let those employees stagnate so long in their stubbornness that they have avoided even trying to train them.
But that's a mistake when foot traffic is down and retailers are finding fewer ways to convert shoppers to buyers.
The only way retailers can truly compete is on the strengths of their employees' ability to create an exceptional experience. And that ability has to be trained.
No longer can retailers just throw untrained employees into the jungle of a store and expect them to rise to the challenge by some magic means.
Yes, a few will pick-up basic survival skills along the way, but many will die. Most will not magically learn how to hunt, gather, or survive just by being thrown into it.
Many retailers expect retail employees will naturally pick-up how to treat a customer.
That they will inherently adapt their personal styles to the demands of an always-on customer.
That they will be able to converse with others because they'll have no choice.
All of that is hopelessly naive.
It takes time to know the jungle. It takes time to become accustomed to standing on your feet all day. And it takes training to build rapport and then sell the merchandise.
That's because you've hired people to do something few have ever been formally trained to do. Few have been trained on the science of how to build a retail sale.
You need first to develop a culture of learning and then you need to make sure you keep at it.
From their first day on the job, employees should be training for the next level of certification in key retail selling skills. Key performance indicators should be shared, and on-the-spot reinforcement must make customer service and selling top-of-mind.
Giving your learners education like my online retail sales training program SalesRX.com is only half the training. They have to be challenged on your salesfloor to greet your customers in a new way; you have to be willing to call them on it in private when they don't and to mentor them until they actually use the information you provided.
Sometimes people hold a core belief that they shouldn't greet a customer, or if a customer wants something they'll ask, or as a shopper they know people don't want to be talked to. Those beliefs can be very strong.
When your employee is presented with evidence that works against that belief, that shoppers want to be greeted, that they want help, that they don't want to have to beg for assistance, the new evidence cannot be accepted. It creates cognitive dissonance, a feeling that is extremely uncomfortable.
Because it is so important to protect their core belief, they will rationalize, ignore, and even deny anything that doesn't fit in. You have to challenge them to move past those beliefs to help them accept your training.
How to effectively train retail employees?
Show the need in black and white. Use items not open for debate: mystery shopping reports, key performance indicators, and sales trends to show your employees they are not doing as great as they think they are.
Correlate their actions. Share their closing ratios of shoppers to buyers and their online reviews to compare and contrast your employees.
Create a culture of learning. Each week share something new – an article, a podcast, a blog post that keeps them wondering how to do better.
See also, How To Sell More In Your Store
In Sum
When it comes to selling techniques in retail, the real test is when the employee can take the science of how a sale is structured and add their own personality to each encounter to create a unique selling experience that appears natural.
That seems effortless.
That gets results.
That doesn't happen when you drop employees in the jungle – they either give up and get eaten or learn ways to get by which bolsters their confidence. Often those ways are wrong.
Once that happens, it takes awhile to get through to them as they have to lose that confidence with your help to become even more confident. Otherwise they feel they are losing what makes them them, and they will fight you because they fear becoming robots.
The differences between those who benefit and learn from training and those who don't stems from their own personal motivation. If you hired employees who just want to get by then the truth about training is, like most things in life, that you get out what you put in.
When you create a culture of learning, where employees know how to execute a sales process perfectly every time and at any moment, their self-worth comes from the confidence of how they perform, not on how they overcame fear.
Read More About: