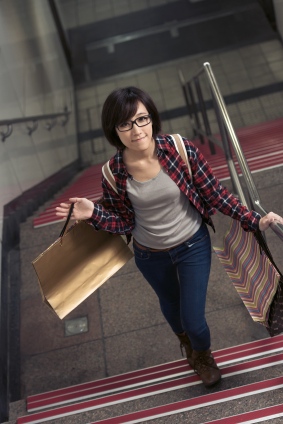 Did you ever wonder why on this day, when your customer could have been doing any number of errands, they had the bright idea to want to visit your retail shop…
When she may have had to leave her kids at home…
Had to fight traffic to get to your location…
Driven past dozens of your competitors …
Try to find a parking place close to your door, only to finally find one a football field away…
In the dark…
Where security guards were driving with their lights flashing…
And then walked in the rain, snow or cold to get to your doors...
On this particular night…
When, while relaxing on the couch, she could have gotten something else equally good on her tablet or phone?
To evolve your approach in selling retail means you have to understand your customer's motivations…
You have to appreciate what your customers went through to get to your place of business and discover their motivations, not vomit features of your merch to try to make them buy it.
That means having a staff willing to build rapport with every customer. In a time-conscious world, it's easy to hurry past the rapport building to pitching your merch. But that won't deliver the goods...
Retailers must step up to train their employees with the soft skills needed to thrive in a punishingly competitive world.
Hopefully you are one of the retailers looking to improve your retail sales training. That's where I come in...
I am working on an interactive, on-demand program that will knock your socks off with its simplicity, speed and evolved selling system.