Here's The Radical Cutting Edge Disruption In Retail Shoppers Respond To
February 19, 2017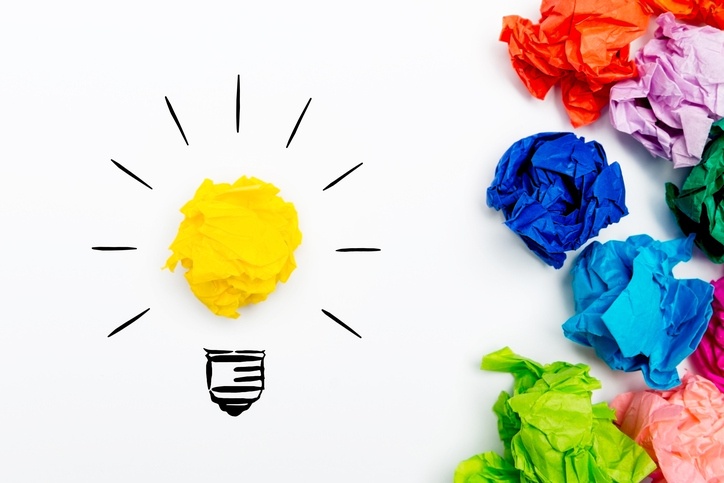 I was walking around Manhattan after I had finished speaking at the First Data Main Street Matters event when I walked into an art gallery. I was dressed in a very exclusive Roberto Cavalli bomber jacket. And yes, I was wearing pants.
Two employees were sitting at their computers at the front of the gallery. One girl looked up long enough to say hello before she returned to her blue screen. The other guy was so wired in, he just stared at his screen.
I walked around the gallery alone - totally ignored - for a few minutes. The only thing I heard was someone typing madly on the keyboard in her office. Finally the mad tapping stopped and the woman broke away from her computer and came over to me.
She started talking at me. Over the next ten minutes, she must've used the word "I" fifty times.
She didn't ask about my jacket.
She didn't ask about the art I had at home.
And she still didn't ask about it, even after I offered that I owned a Vasarely, the grandfather of the OP art movement.
Instead it was all about her going on and on about herself and her art.
Oh, and their big sale.
Now I have never purchased art on sale. It offended me that was her tack, especially since I was wearing an amazing Cavalli jacket and she should have known and at the least asked me about it.
When I finally got a chance to ask about an artist I loved but didn't see, I was told, "We have to carry what will churn and burn in this art market." I couldn't wait to get out of there.
So many retailers miss it – no matter the product these days.
It can't be all about you. It has to be all about the customer.
It isn't about your new chatbot, robot, or shopbot. It's not about your innovative new BOPIS strategy or your social media likes.
And it's certainly not about your free shipping both ways.
For Pete's sake Amazon lost 7 BILLION last year with free shipping.
And you think your small group of stores, probably without Wall Street money, can approach the scale they can?
There is a virtual tsunami of retailers still to go out of business; most have been struggling for years. With that will come a lot of third-tier malls going bankrupt as their tenant mix becomes untenable.
Yes, I know you used to be able to get away by hiring someone who had a real passion about your product or was knowledgeable about your industry and somehow, they would be able to engage your customers.
But that was long ago when people were buying on home equity credit cards. That was when there was no online shopping and there were fewer choices of stores. If you had an in-demand product, shoppers had to go to you - no matter what the customer service was.
High volume hides a wealth of sins.
But since the crash of 2008, shoppers are no longer willing to feel lonely when they shop.
They aren't willing to buy just because they feel like crap that day and hope a purchase makes them feel better.
They aren't willing to endure salespeople who avoid them by hanging out behind the salescounters.
And so, if you're looking for how to deal with falling traffic and build retail sales, the answer is you must do the hard work of creating a human connection with your shoppers.
That jacket I mentioned? I got it from browsing a store in the Crystals mall in Las Vegas.
I had come in to checkout a jacket I saw in the window. I didn't like it, but I did end up purchasing that Cavalli bomber jacket and a shirt...all because of the radical disruption of the young woman who approached me right away and found a way to get me to trust her.
After we agreed the first jacket wasn't right for me, she held out that bold print jacket. I put it on, looked in the mirror, and fell in love. Two other employees watched and joined in at times to add their two cents even though they were waiting on other customers.
When I showed a bit of skepticism and asked, "Can a 58-year old guy like me pull this off?" she answered without flinching, "Hey, you're wearing AG jeans; you know style."
She was right. She showed me three plain shirts I could wear with it and then the piece de resistance, a busy floral shirt that made the jacket...and me...look even better.
We co-created a new look for me. The nearly hour I spent in the shop passed easily.
That young woman crafted a social experience for me. She skillfully set the table and presented me with each dish.
Compare that with the new focus of getting shoppers in and out of stores as quickly as possible. Not making them even come into the store and delivering the item to the curb.
That's not disruptive. That's desperate.
But I get it. The new stay-at-home economy is turning retail upside down.
But when people
do
go out, do they find the
human
element
in your store?
How are you making a human connection that focuses on the customer first?
Another story...
Sam Mallikarjunan was buying flowers for his wife at a popular florist. The woman had come over and simply asked, "Who are you buying flowers for?"
"My wife," he said. "It's her birthday tomorrow."
Rather than thrust a generic bouquet upon him, she took interest in him and led him through some questions about his wife's favorite colors and things she liked. In the end, she made a great suggestion for an arrangement.
After she rang them up, she asked him, "Do you want me to remind you next year when your wife's birthday is coming up and suggest something different?"
Sam answered, "Hell yes!"
"Is there anyone else you buy flowers for?" she asked.
"Well, I'd like to buy some for my mom on mother's day."
"Would you like me to remind you then? I can send you some questions to ask her on the down low that will help us pick something perfect."
"Are you freaking kidding me? Please do."
So ends the perfect story of radical human disruption.
No robot, no app, no algorithm touches the human heart as much as someone who seeks to do so.
If you want to thrive, you need to stop being antisocial and encourage connection with every human being who walks into your store.
The true cutting-edge in retail these days is the human element. Why do you think online retailers like Bonobos, Warby Parker, and Birchbox are opening stores? They know the limits of online. By carefully crafting their experience in their boutiques, they are finding great success and are adding more stores.
Smaller retailers are the speedboats. You're able to navigate much quicker than a Macy's or hedge-fund owned chains.
The danger is when you maintain their bad habits in your stores.
That's what will be the death of Main Street.
Not Amazon.
Not ApplePay.
But your indifference to making a human connection.
Allowing your staff to be anti-social and me-focused.
Cold.
Uncaring.
A warehouse.
See also, How to Find Strength In Being A Brick and Mortar Retail Store
In Sum
I have to ask you, who are you?
Are you the a person who understands training is the key to creating a human exceptional experience? You may have corporate experience or look back at how setting standards or measuring them means nothing if you don't have a training program for your own employees to succeed.
I can help you with that.
Or are you someone who doesn't think much about training? You feel you are doing it all well. But just reading a blog post like this, while it might make you feel smarter because you understand what I'm saying, oftentimes doesn't pan out.
You have to take action. I can help you with that.
If you're serious about changing to thrive in this era by using the ultimate disruptive strategy - a human connection - download my services guide or make an appointment with me to discuss how I can help you.
Read More About: