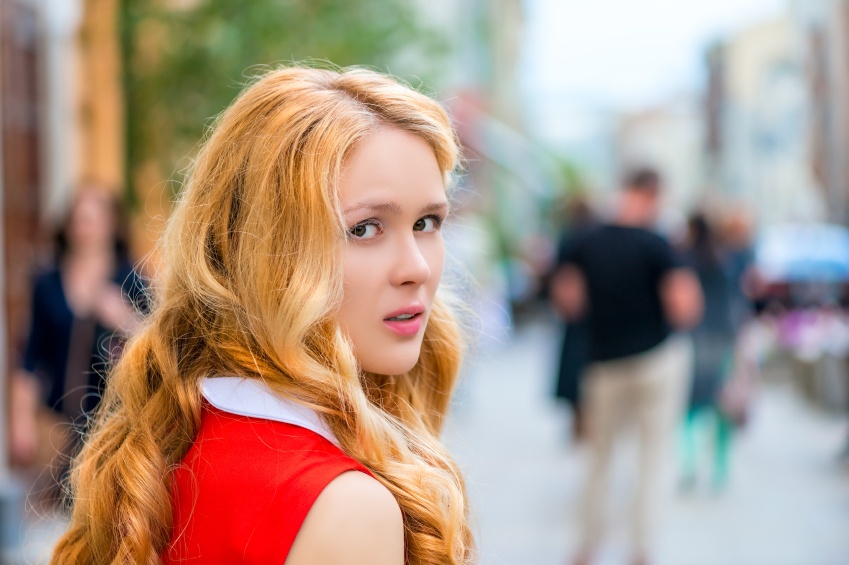 Yesterday, the New York Times ran the story, Bargain-Hunting Frenzy Threatens Traditional Department Stores. Macy's, Nordstrom and others' earnings look especially bleak after the government reported that overall retail spending had ticked higher in April.
In other words shoppers were out there, just not at department stores.
The writer offered the logic that in order to meet the demands of Millennial shoppers, department stores must offer lower prices or they won't succeed.
But they've got it all wrong…
It isn't about doing better with the thrifty, frugal and in many cases downright cheap Millennials.
It is about how most department stores have caved in to chase after that deal-obsessed and fickle Millennial consumer while abandoning their loyal customers, the Baby Boomers.
Department stores are harvesting the seeds of poor customer service that have grown over the last several years.
I was in Nordstrom on the Miracle Mile in Chicago last week and saw employees hanging on racks, standing around talking to each other, and mostly avoiding customers. This in a flagship store that now includes a bar right smack in the middle of the men's department.
Many of the shirts in the department are trim-fit for the beard wearing, man-bun guys who are hip - who, if research is correct, don't have the inclination or where-with-all to buy such things. Older guys like me, who have the money to buy several, who I saw shopping the store know fitted shirts look like a trainwreck on us.
We don't need a virtual mirror to tell us something spotlights the spare tire must of us want to hide, so we let them sit, and invariably the department stores like Nordstrom, Macys and the rest puts them on sale.
But this focus on the young isn't the first time brands have taken loyalty for granted…
Most people born in the last 20 years won't remember this, but there was a time when, if you wanted to watch a particular TV show, you had to be in front of the TV at the specific day and time that it was broadcast. There was no on-demand, no recording, no DVRs, no binge-­watching.
For many of us, Sunday nights meant Jessica Fletcher, punching out her latest novel on a manual typewriter, then helping the local police solve crimes, on the high-­rated show Murder, She Wrote.
(It always puzzled me how a small town like Cabot Cove could have such a high murder rate, but that's beside the point.)
For many years, starting in 1984, Murder She Wrote was one of the most successful shows that CBS produced. It became a linchpin on Sunday night for families everywhere. But sometime around 1995, the network heads started worrying that the demographics were too old, and they moved the show to Thursday evenings at 8.
The new competition for Murder, She Wrote? The NBC juggernaut Friends. Jessica Fletcher and her typewriter, unable to defeat their young competition, fell in the ratings. The older demographic viewers were furious but without social media to share their concerns, the show was retired.
Sunday nights on CBS were never the same.
There is a lesson in here for luxury retailers who are spending so much time and effort on deal-craving Millennial shoppers and turning their backs on the slightly ­older shoppers with more history ­and more to spend... the ones who built their brands in the first place.
Following the Dollars

Despite all of the buzz surrounding the Millennial groundswell, it is always good to watch the numbers. According to a new report from YouGov, Millennials will spend about $49 billion in the luxury market in 2016.
As for the older shoppers? They are going to spend around $215 billion in the same time period.
Think about that for a second…
Boomers and Gen X combined will spend more than four times as much money this year on luxury goods and services than Millennials.
So ask yourself if you are spending your pricing, merchandise selection, and marketing focus disproportionately?
Another nugget from that YouGov report: more than half of all Millennials had their first luxury experience, whether it's something as small as a nice bottle of perfume or something as extravagant as a vacation, paid for by someone else. Most likely, by their parents.
Ignore your Baby Boomer shoppers at your own peril.
I maintain we are the last must have shoppers. We defined ourselves by what we purchased.
And we still do for a reason...
My mom remembers how her dad dusted their car with flour because people were stealing the gas out of it during the Great Depression. It gave her a worldview of scarcity and a sense of I have to make do. Darning socks, mending shoes, hand-me-downs - this is how she raised me and my brothers. She's 91 now, and to this day, she finds it hard to treat herself. She feels it's wasteful to buy really good things, especially if it is something that won't be used every day.
I was able to step out of that mindset.
Since we didn't have much, when I got the chance to buy, I really appreciated the finer things in life. Name brand cars, electronics, and apparel were the litmus test to purchase.
Fast­-forward to Millennials who have grown up with all of those fine things and take them all for granted. They have everything in abundance. They can watch any TV show or movie, anytime they want, on any device they happen to be near.
Is it any wonder that Millennials value trips and experiences more than things? They've never known a world in which they didn't have everything.
Last year's Gallup poll revealed the average Baby Boomer spent $105 per day. That's up from just $55 a day in 2009. These are the shoppers who have a history with your retail brand. They have deeper wallets than the younger shoppers (many of which are living in their parents' basements, or are otherwise receiving outside support, and will have to start making some drastic changes in the coming years).
See also, How to Reach Out to Retail Consumers Who Want to Buy Less
In Sum
Please know that I am not trying to denigrate the Millennial demographic, and I am not saying that you should stop trying to reach them.
But what I am saying is that many retailers have swung the pendulum too far and are spending too much time and effort and money on this demographic, with disastrous effects.
Oftentimes merchandise signage is too small, discounts are too much, apparel is too fitted, stores are too cluttered.
And if you don't give retail sales training to Millennials, they'll hang on racks, avoid customers, and pretty much sell like they are in their pajamas at home.
Or, to put it another way: In your efforts to reach out to Elena and Jeremy from the Vampire Diaries, don't forget about the Jessicas.
Baby Boomers still want to spend their money with you. We're out there, but we're not going to settle for rotten customer service. More bargains aren't the answer...