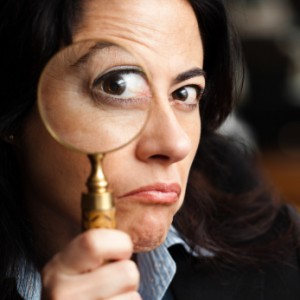 Imagine you just sat down in your place of worship...
or a college classroom...
or a parent teacher conference...
See it?
Now, imagine that before anything happens, a meeting planner says to you, "We'll have a survey at the end that we want your feedback on."
What does this do to you as a participant?
It puts you in the role of critic.
Before a single word has even been spoken.
I find more and more meeting planners doing this to speakers at their events.
It doesn't matter if it is a professional speaker like me, or a vendor or one of their members sharing their best practices.
I know these evaluations and surveys are given out in a genuine attempt to elicit feedback.
Discover 9 Ground Rules For An Effective Meeting
However, I think most surveys put the listener into a critic mode and may be thwarting the very learning that is supposed to be happening.
Why? Because critics look at how the information is presented, not at what they took away.
By the very nature of audience members seeing a form that is rating a speaker, the observer puts on a critical hat to access what went wrong...or right... about the presenter.
Meeting planners have shown me their surveys where a participant objected to the way I asked a woman to turn off a light. One woman thought the room was cold. Really? Is that what a survey is supposed to measure?
I don't think so.
I humbly suggest meeting planners that you don't word surveys to critique the speaker, most of whom they will never see again, or the room. I suggest instead that you measure the participant engagement.
Ask these five survey questions that focus on what audience members learned including:
What did they get out of the meeting?
What are their takeaways?
What actions will they take as a result of the discussion and exercises?
Who else should have heard this today and why?
What do they suggest as a follow-up to the event?
If you feel compelled to tell your audience about the survey beforehand try, "Please complete the survey at the end that will ask you about what you learned today and how you will use it to grow your business."
The critic mode called out by most surveys is passive and judgemental. This engaged mode is active and results oriented. And isn't that all anyone wants to measure as an event meeting planner?
What do you say - Are surveys as they are often presented meaningful tools? What are your best tips meeting planners?