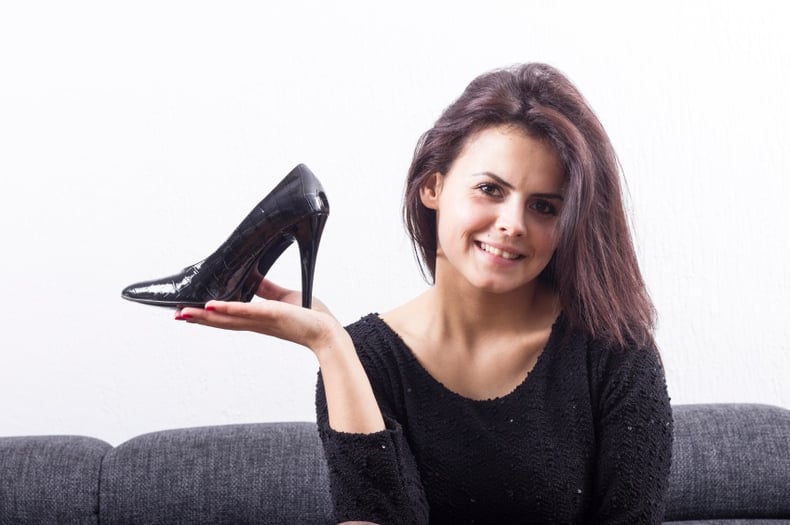 I had just left Las Vegas after consulting with a luxury entertainment group who had pampered me.
My client in Houston had ordered a towncar to meet me at the airport and bring me to their office. As we traveled the freeways, my driver kept speeding up and then hitting the brakes. He changed lanes quickly. He cut in and out of traffic.
If I had been driving my own car, it probably would have been fine.
If he had been driving his own car, that probably would have been OK.
But he wasn't; he was driving a limo.
That meant I was bouncing around in the back like a ball. Each quick lane change made me aware of the drivers' speed.
With each sudden stomp on the brakes he made me aware of how long the trip had been.
The minutes ticked away like hours.
And those minutes were anything but luxury.
And anything but restful.
And in those minutes I felt everything... but pampered.
I couldn't wait to get out of that car!
What does a limo ride have to do with your customers?
The more you do to make them aware of the time, the more likely you will lose them.
Your goal as a retail salesperson is to spend time bonding with each stranger, get them to trust you, and at least as importantly, to get them to forget about time.
When you do that well… Time. Stands. Still.
They enjoy the ride so to speak and are satisfied.
You've had this experience yourself when you've finished a more involved transaction and said, "Wow – look at the time!"
Casinos know this which is why their dealers don't wear watches and why you cannot find clocks.
When someone is engaged in an activity, time goes by at a fast pace.
Yet many people have no idea how they telegraph time including when they can't find something due to an unorganized store, they can't quote a price due to out-of-date price lists and having to call representatives for information while the customer is standing there.
The worst?
An untrained salesperson who brings every choice of clothing to your dressing room in hopes you'll like something, or who keeps bringing sample after sample of tile or wood flooring is sending you a clear message – he's shown you so much you weren't even considering that you can't make up your mind in all that clutter. You've wasted precious minutes of your shopping time with nothing to show for it.
Shopping has become tedious for you.
Most shoppers, when they get to the store, hope to have an easy, quick experience.
But when too many choices are left for them to decide between, that customer moves from excited at all the possibilities to how long have I been here?
Suddenly the pleasant activity of shopping ends with a choice they can't make. And it's the salesperson's fault for ruining their experience and wasting their time.
That's why so much of what I do revolves around retail sales training.
What to do
Salespeople need to understand that time is money. They must spend the necessary time with their customer...listening to them in order to cull down all the choices to show only the best. They must also quickly remove those items that the customer rejects.
When someone is having to make a choice in the fitting room, it is important to understand 70% of their buying decision is made there.
If you've let them take in 35 things instead of the ten they might really enjoy, your customer is going to waste 35 minutes and be too overwhelmed to make a buying decision in a room too hot, too small and too poorly lit. Throw in the fact they're naked and you've got a time bomb.
Making the sale is a matter of culling the wrong sizes, wrong colors, wrong anythings so only what fits goes into the dressing room. And a great salesperson will check back with the customer to remove any rejects quickly to keep the customer engaged. (Read this post to learn more about fitting rooms.)
When someone is having to make a choice like flooring samples, do not bring them everything you have. Bring them only what you think will work for their home. Once you have shown something that doesn't work, before you go on to grab another sample, remove the one that is too light, too dark, too wrong.
When you are presenting shoes, remove those that don't fit by returning them to the box and putting them behind you.
When presenting watches or other jewelry that look similar, give one easy-to-remember feature and benefit like, "This one has 72 hour power reserve so if you don't wear it one day, it will still be running the next." If the shopper says that's not important, or doesn't like that style, remove the product and move onto the next.
In all of these cases, if they ask you to bring it back, so much the better.
The key in all of these examples is to use your own determination to whittle down the original choices and then cull what works and doesn't down to two options so the complex buying choice is made easy.
Buying decisions then become a no-brainer.
See also, Retail Sales Training To Sell More: Answer "So what?" Features With Benefits
In Sum
Many times, your salesperson's desire to show all the choices comes from not listening, engaging or caring about the individual shopper. The salesperson has all the time in the world, the shopper does not.
People want a good night's sleep, not a new mattress. They want better abs, not a gym membership. They want 1000 songs in their pocket, not 1GB of hard drive space.
When you understand that, you focus on how to help them get what they want without feeling they wasted half their day considering a marathon of choices.
Keep presenting the features of too many products without culling the bad choices, and you'll continue to see low conversions of lookers to buyers.
Keep removing options that aren't a fit from the customer's viewpoint, so they are only considering two items at a time and they'll remain blissfully unaware of time so you'll close more sales.