This is the second part of a three-part case study of an inn's transformation into an award-winning hotel. These principles can improve your fortunes as well. In part one, you were introduced to the client, their challenges and the success roadmap. This post shares some of the changes that took place over time and why.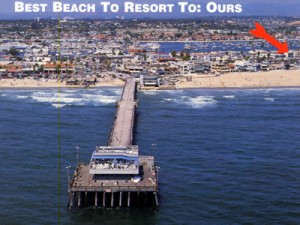 Phase 1
Encourage Longer Stays
We instituted a 2-night minimum stay for Saturday nights to cater to travelers wanting to spend time in Newport Beach, moving away from the "I need a bed tonight" crowd. We raised all the room rates but charged more for premium and view rooms.
Create A Better Experience
We purchased 5-star hotel beds for the premium rooms (and eventually all the rooms.) We expanded our free video library to include 100 new and classic movies which guests could check out to watch in their rooms. We added boogie boards, towels and chairs that guests could take to the beach for no extra charge. We baked cookies every day at 3pm for guests to have at 4pm after checkin.
Assess the crew's strengths and institute training

Sales training was created to increase bookings both on the phone and with walk-ins. Discounting was discouraged but fallback policies were included that set limits for negotiating late night walk-ins.
Phase 2
Be Remarkable
Your employees are your greatest asset. We took the checkin speech and made it a script for the front desk to use whenever they made a reservation. No longer would they just ask for when, how many rooms, and for a credit card deposit. They would ask, "While I check that rate, may I tell you a little bit about us?" This led to more conversions of callers to bookings and cut down on no-shows. Once guests developed a relationship with the front desk agent on a call, they looked forward to meeting them in person.
Market to those who know you.
From examining the zip codes of those who stayed with us, we discovered they skewed heavily from Phoenix and Las Vegas. We couldn't afford big ads in those markets' papers, and we knew those ads would only be incrementally successful. Instead, we entered the past several years' registration cards into a database. A newsletter was developed and mailed out every 2 months to that list, often with a contest.
Retool Your Customers
We elected to become focused as a hotel that promised a cozy getaway for couples. The double queen beds were replaced with a single king for couples' comfort, rather than to cater to large families. Previously the hotel had only 3 rate seasons; this was expanded to 8, and rates went up again with upgraded furnishings.
Spread the Wealth

A revenue goal was set for the front desk staff to meet each month. If the hotel hit its goal, each of the front desk staff split a cash bonus. This was presented at a monthly meeting of the staff which covered what was working, what wasn't and how we could improve even more. Pictures of staff were included in the newsletters to build on the personal connections between staff and guests.
Phase 3
Keep upgrading for your customers
We became one of the first non-smoking California hotels and added a $250 penalty for anyone who smoked in a room. We added all new windows, DSL, new air conditioning, furnishings: drapes, headboards, bedding, plush carpeting and tiled bathrooms.
Wonder What Helps, What Hurts
As revenues climbed, the owners began to question the wisdom of staying with the brand that was potentially keeping customers away. That brand image no longer matched their premium boutique hotel. Looking to a future separate from the brand, we installed a new reservation system.
Keep Your Face In Front of Your Customer
We sent custom postcards with an aerial view of Newport Beach and our property to all guests who stayed two or more nights. We included a personal note and an invitation to return soon signed by their favorite front desk agent.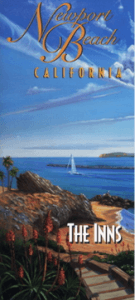 Build Community
To build more demand for the smaller inns within a few miles, we went to the Convention and Visitors Bureau with a brochure featuring just the smaller properties. A spreadsheet was created which included all those small inns' rates, amenities, locations, and contact information so if one was sold out, it could recommend a neighbor and not lose the guest to Huntington or Laguna Beach.
A Takeaway...
The second stage of a culture change is the actual "doing." Many people fail in a makeover because they don't spend the time to create the process.
For example, they might just say, "We need retail sales training," but miss the underlying issues that, if solved, could make the sales training stick. HR, training methods, scheduling are part of that but the biggest is establishing a customer-focus at all levels. And not just giving lip-service but allocating the necessary money to make it happen.
Once that happens, the sky's the limit.
Read on as I share more tips you should be considering to turn your shop, restaurant or other business from one with all the discounts to the standout in your neighborhood and the shocking conclusion to this case study.
About Bob Phibbs, the Retail Doctor
Companies from some of the very largest, to some of the smallest, from luxury brands to startups, from franchises to regional chains contact me as a retail consultant because they are looking for results. An owner may have read one of my books, seen my videos, seen me on TV, heard me speak or read this blog to get a taste of my people-focused philosophy and my methods.
While every client and project is different, the ability to enlist me as a retail consultant who has a fresh set of eyes to look at the challenges you are facing results in a focused, effective and creative path to profitable sales.
No matter what your size, let's see how I can help you.