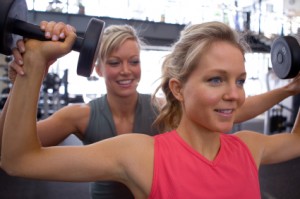 I was talking to a potential client about using my services as a retail consultant. "I'm afraid that my customers will think I'm in dire straits if they find out I'm using you," the retailer said.
I can't say his fear wasn't true for him, but I can say that the opposite is true - that whenever you seek help or information, it is a strength.
I work with some of the biggest brands in the world and help them leverage all they are doing right so they can gain even more market share.
Maybe the fear is due to the reality show craze that showcases the tears, the bills, and the draammmaaa of small businesses that are about to go over a cliff if they don't change.
Maybe the fear is because many entrepreneurs got where they are on their own chutzpah so that they feel seeking someone else's help minimizes their strength.
Again, they fear that asking for help denotes weakness.
I know, I was there at a point in my evolution of the Retail Doctor brand...
When I thought I could put a website together myself. When I thought I could do my own graphics. When I thought I could do all the strategic planning on my own.
And then I had that aha moment when I crossed that line of fear and hired additional help.
And that's the point of this blog post for you.
It isn't so much what you decide to reach out for, but it is that moment of decision. Going from the weakness of I'm overwhelmed, I don't need anyone else, It won't work, etc. to one of strength – this will allow me to work smarter, focus my attention, make my business competitive.
That's why I pay for my web designers to carry out my vision. That's why I paid for a one-day coaching with one of the smartest marketers around. That's why I do a lot of things. And I know a lot of you do too.
If you've never paid for help for your business either from a retail consultant, or a retail sales training program, but you've paid for a personal trainer, used a wedding consultant, or taken a gardening class, then you know what I'm talking about.
You knew you didn't know enough, so you looked for help to build your knowledge.
It wasn't a sign of weakness; if anything, the sign of weakness would have been not honestly looking at how you were faring on your own.
Look...
You can't be the chief-cook-and-bottle-washer who does it all yourself. When you realized you couldn't do it all, you hired employees to help you. At some point you hired a dishwasher, you got a dishwashing machine, you hired a sous chef, and you hired busboys. And you found you made more money than paying them cost you.
Growing your own skill set, so you make more money, is no different.
Take Action
So today, honestly look at your own weaknesses and strengths. What do you do well. What holes do you have in your abilities?
Tomorrow, I'll cover some of the skills that you might not be able to do yourself, but that you can learn if the right person shows you. And I'll show you why adding my services is a strength, not a weakness.
That decision to change, more than anything, will let your customers know you are one smart business owner.