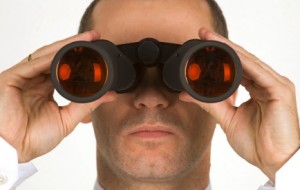 When I look at retail sales trends for 2013, I realize many retailers will want to address these trends using technology.
I would suggest here, as I do in my in-person appearances and trainings, that the technology is not the answer in itself for retailers.
Success must come from being more human, selling the merchandise in a way that provides an exceptional experience in your store and acknowledging that no retailer has a lock on a product, customer or category.
Here are the top 12 retail trends you need to know...
Thriftiness is the new high. Spurred by Millennials who shop more like Boomers' grandparents, the deal and how much money was saved becomes the bragging point. Which leads to…
It's the price, not the value. Customers have become so concentrated on comparing prices, they often miss making the best choice, particularly when it comes to better made products like apparel, fine dining, hotel accommodations and a host of luxury goods. Customers looking only for a cheap price need associates who can show the value of the premium goods.
Customers are more prepared. Many customers, especially Analytical personality styles, will have done their research before they walk into your retail store looking for one single item. Having an associate who can build rapport and who knows their product will often lead the customer to something even better.
Renting versus owning. Millennials don't feel the need to own. That's why Avis just purchased car-sharing Zipcar. As I wrote in my Millennial Special Report, "Keeping the item or knowing where it came from isn't important to a Millennial as long as they can get use out of it for enough time to justify their money."
Less is more in design and shopping. Retail stores no longer need to be filled to the brim. Customers are easily distracted and frustrated with too many choices.
Using your store as a showroom for online retailers. Make sure to engage customers who come in using their smartphones or opening an app. Don't ignore them.
Generational divides within the labor force. As I wrote in my Generation Special Report, "Make sure to train your Millennial employees to relate to Boomers."
Staffing cuts. A retail store designed to work on eight employees but reduced to a skeleton crew tosses your customer service into the garbage while theft from both inside and outside increases.
Customers are coming in with blinders on. Technology, both in-hand and in ears. You must find a way to break through the electronic wall customers are accessing as they walk through your store. Associates need to build rapport quickly with these customers who have blinders on.
Amazon: Sales tax is a non-issue; the fact more people search there first is. Google is worried that more people are starting their search on Amazon not on Google. This should certainly worry you.
Stalking customers through Big Data. Dynamic content will further evolve and become so personalized it will be able to suggest the best add-ons for customers to buy online, not just what they've searched for. The best retailers will invest in their people to do the same in-store.
Products will find their way to customers in unconventional places. Products, advertised on billboards, kiosks and subway platforms will now be purchasable with a smartphone while waiting for a subway, strolling on a parkway, or looking at a skyscraper. Your customers' disposable income will be affected as they make spontaneous purchases, so make sure you market to your own list aggressively.
There's just no time. Your customers are so time-crunched that browsing your retail store isn't seen as an option. When your customer comes into your store for that one item, you must have associates who can find a way to open your entire store to their consideration. Not sure how to do that? That's where I come in...
In Summary
It's all in how you look at changes and challenges. In 1946, Truman nationalized the railroads, but the French came up with the bikini. It's all in how you look at the times you live.
Want to know more about what retailers will lose sleep about in 2013? Download this quick one-sheet so you can take action now.